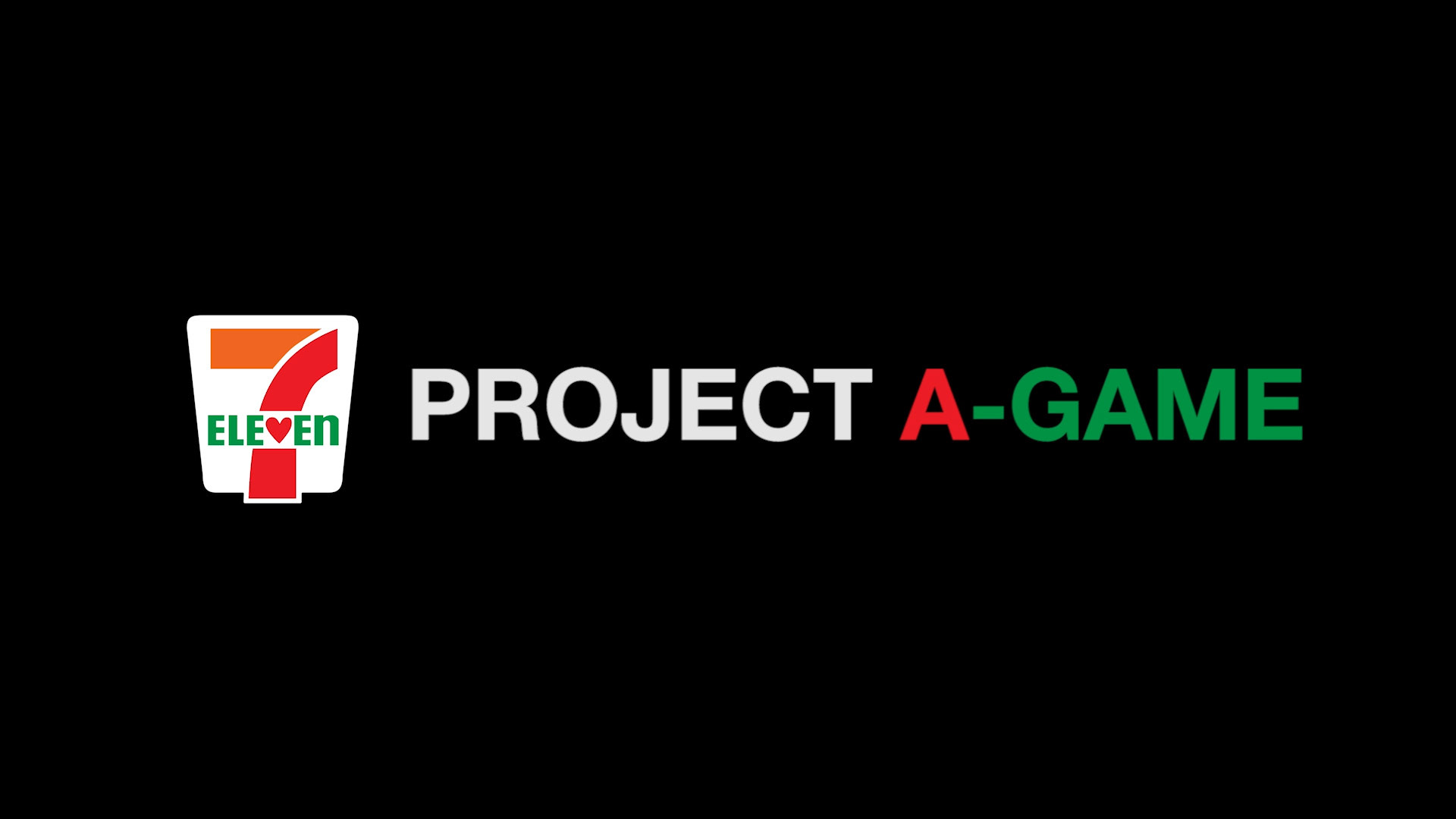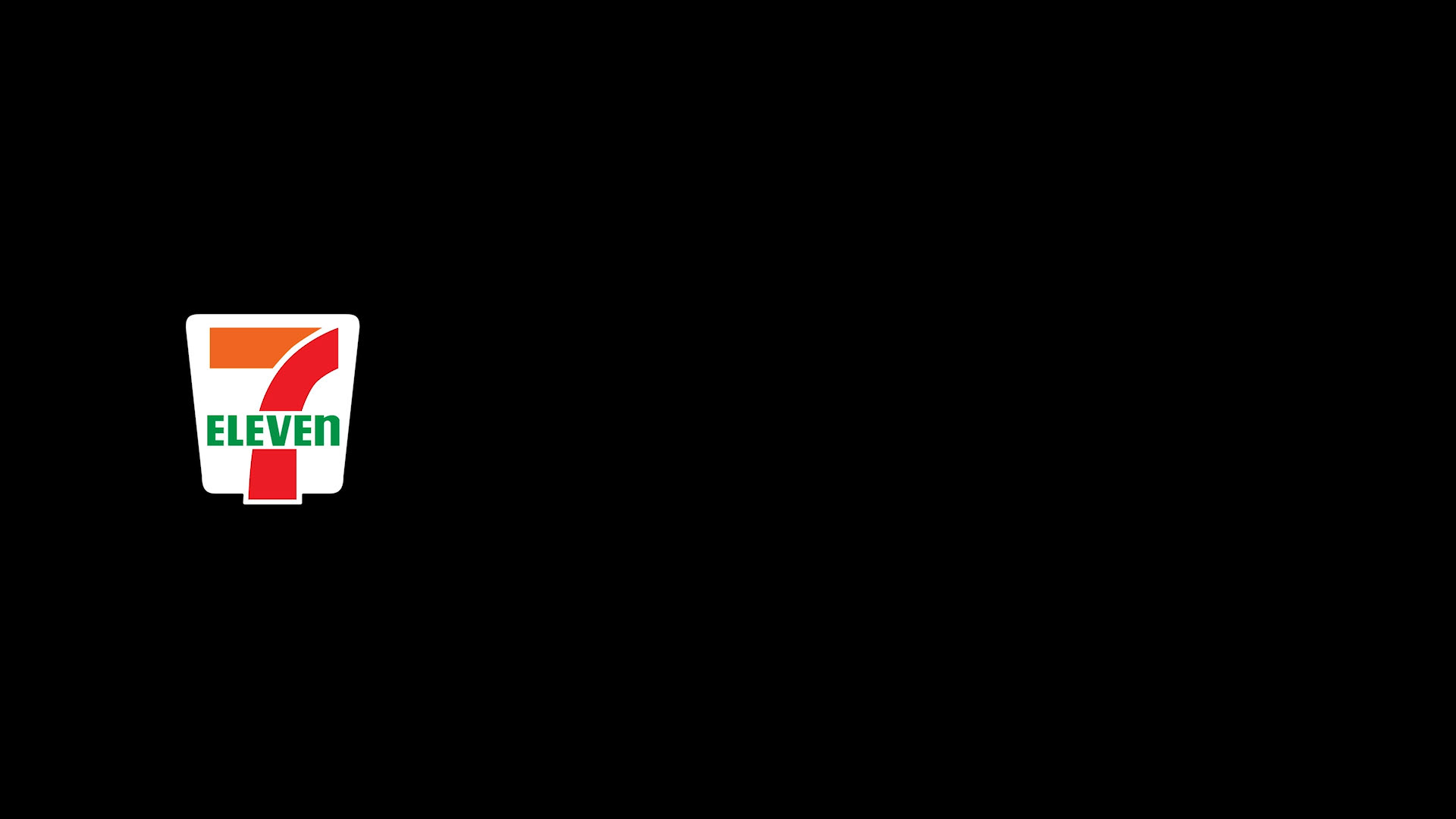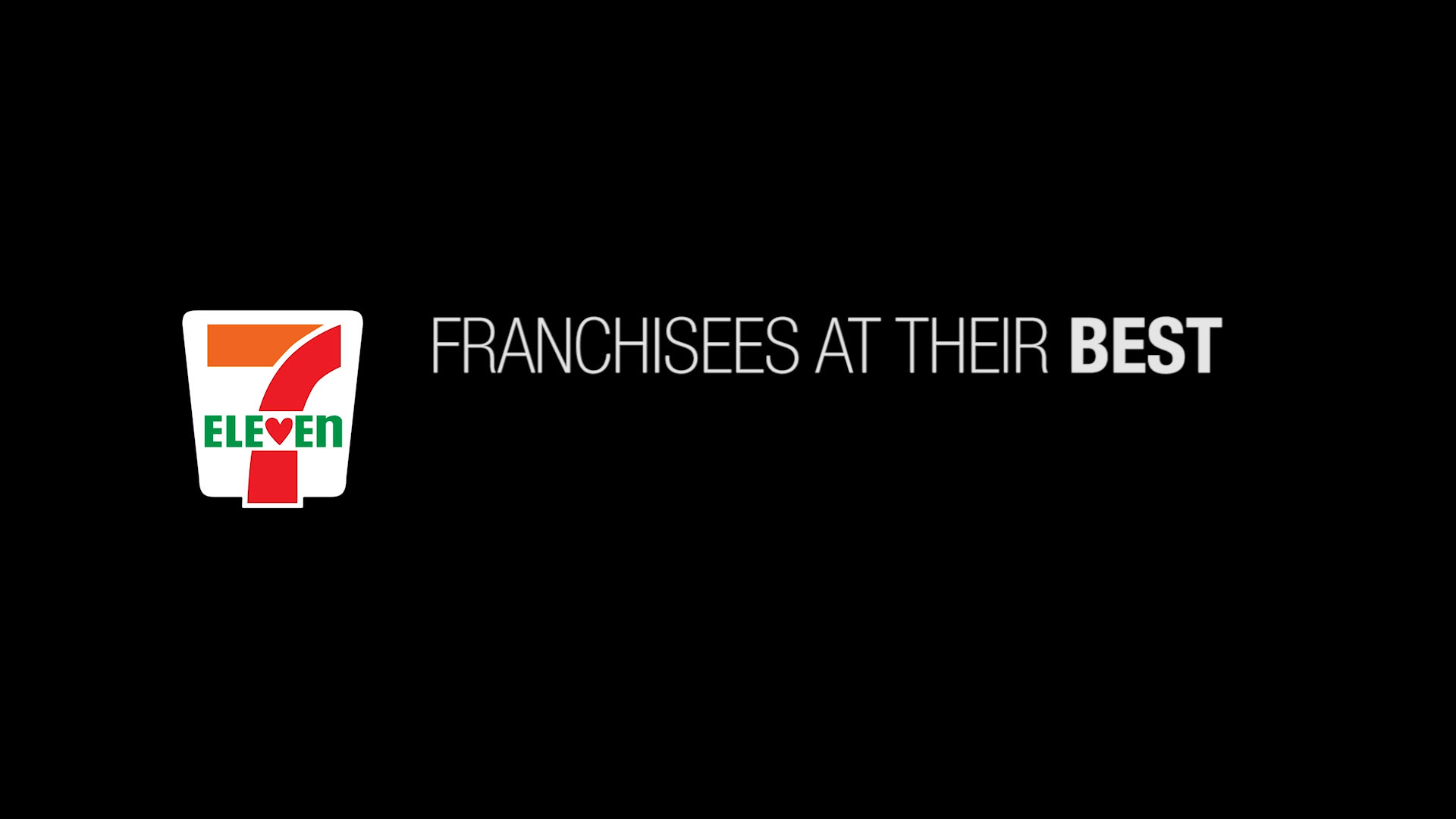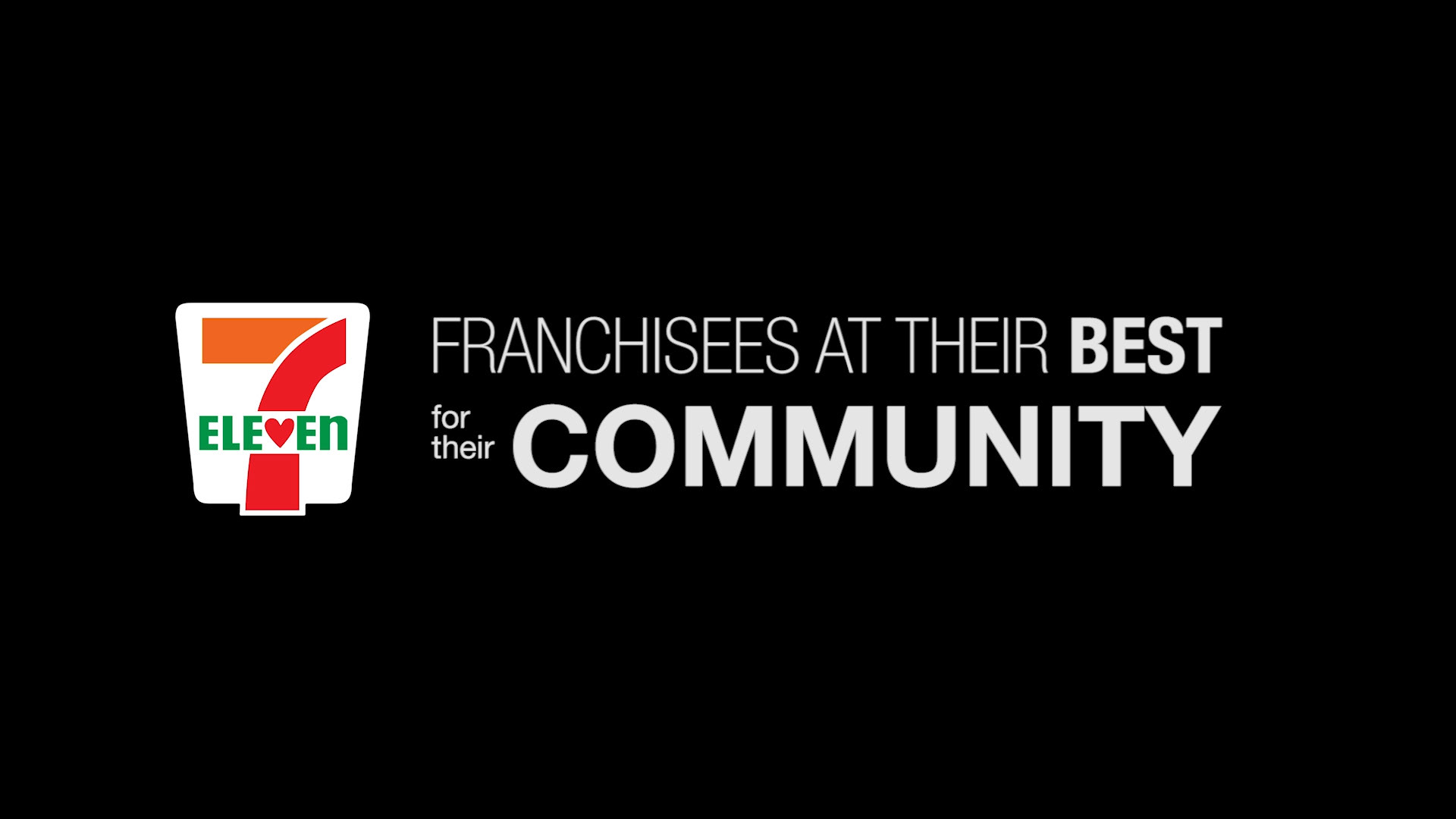 INTRO TITLE SEQUENCE
During a meeting with the Zone Leader to determine the creative direction of the videos, he described the metaphor of a flock of geese to communicate their values of unity and teamwork. Forming a "V" in flight, a flock of geese meets maximum potential by flying together, allowing them to increase their speed and reduce individual constraints. When the lead goose begins to tire, another goose will fly to the front and relieve the lead goose, so the entire flock may progress forward without interruption.
The "V" itself is present at the heart of the 7-Eleven logo. For the intro title sequence and segment intro graphics, the "V" in 7-Eleven transitions from the "V" to a red heart shape as the titles appear.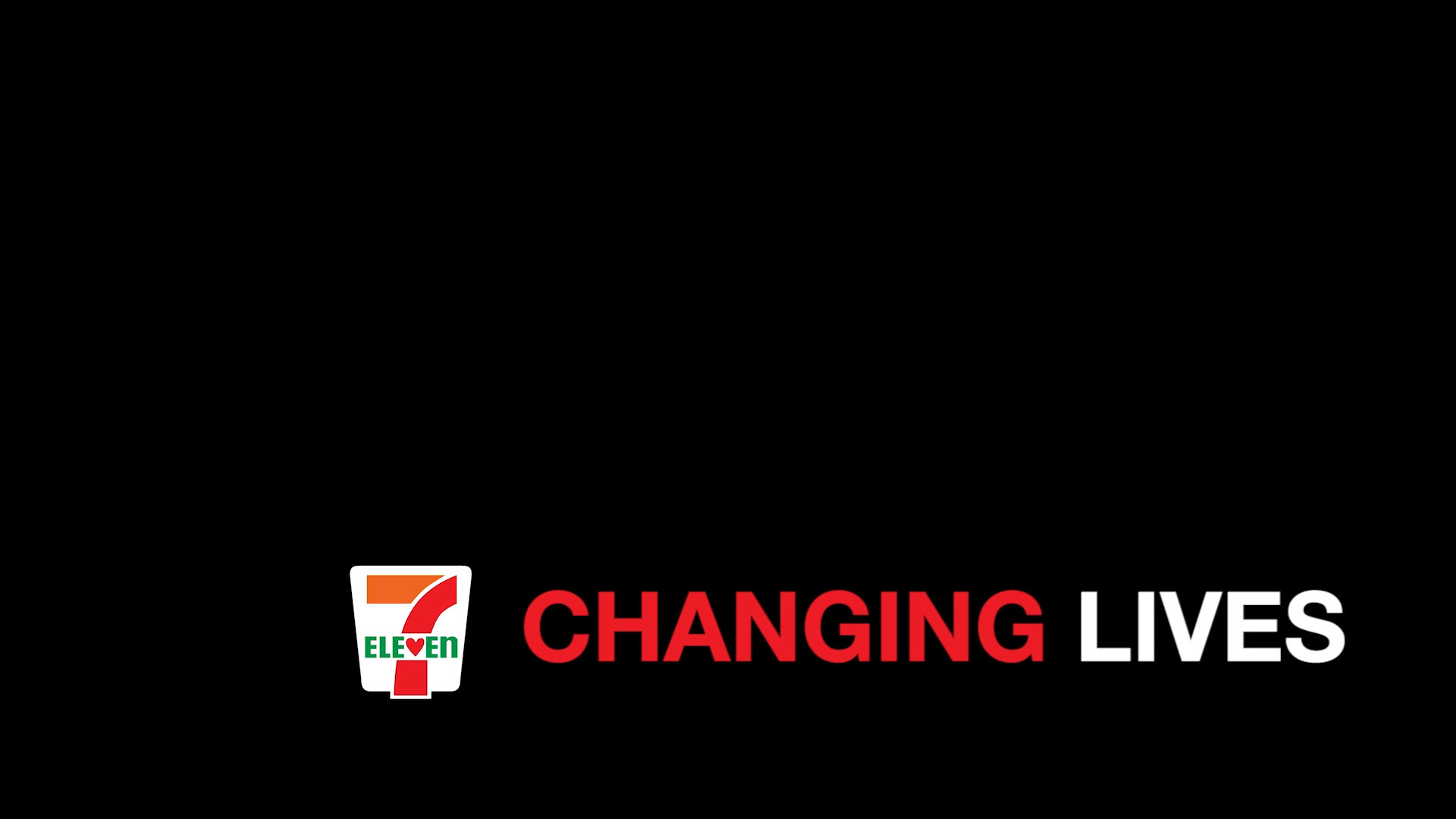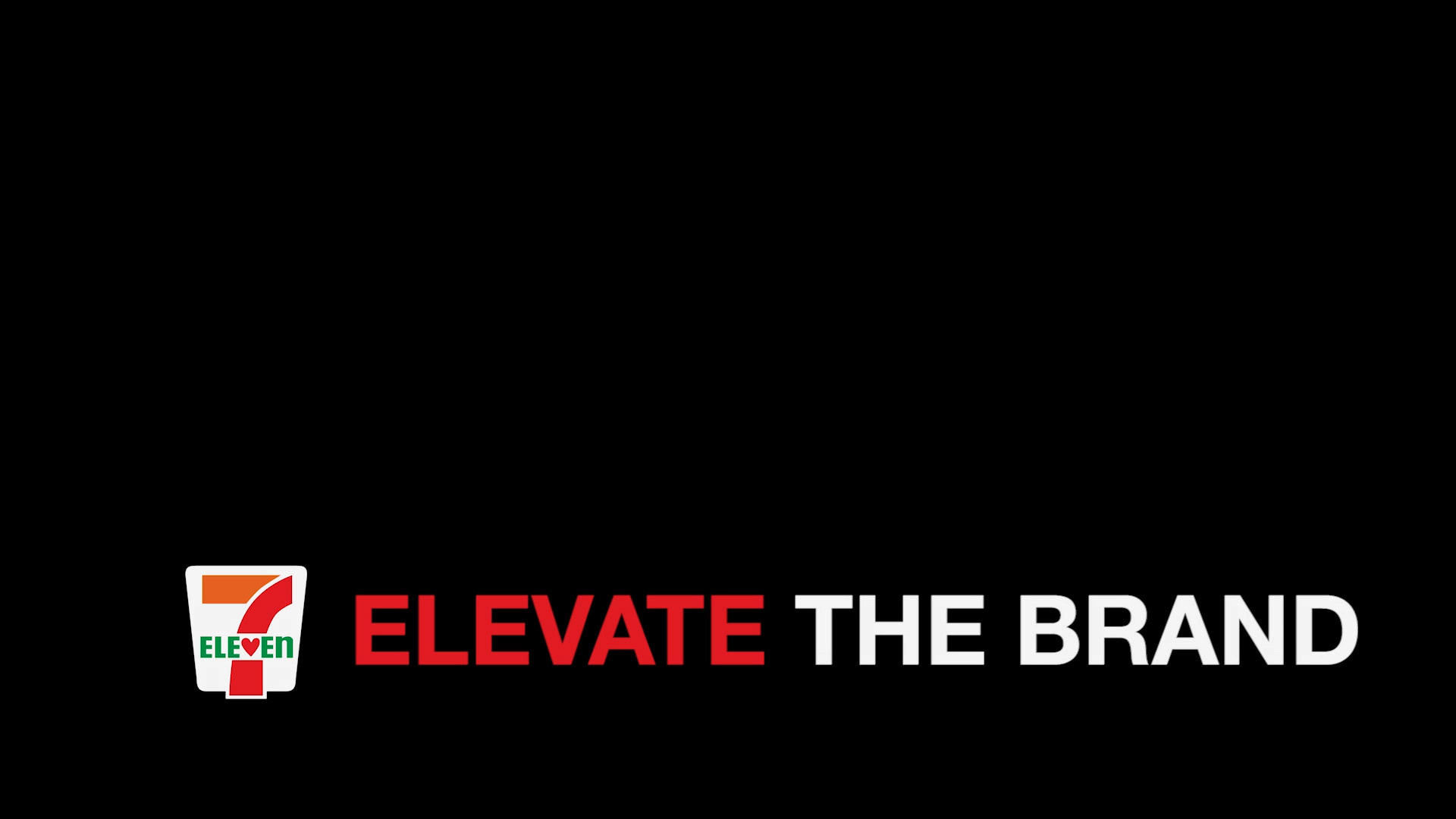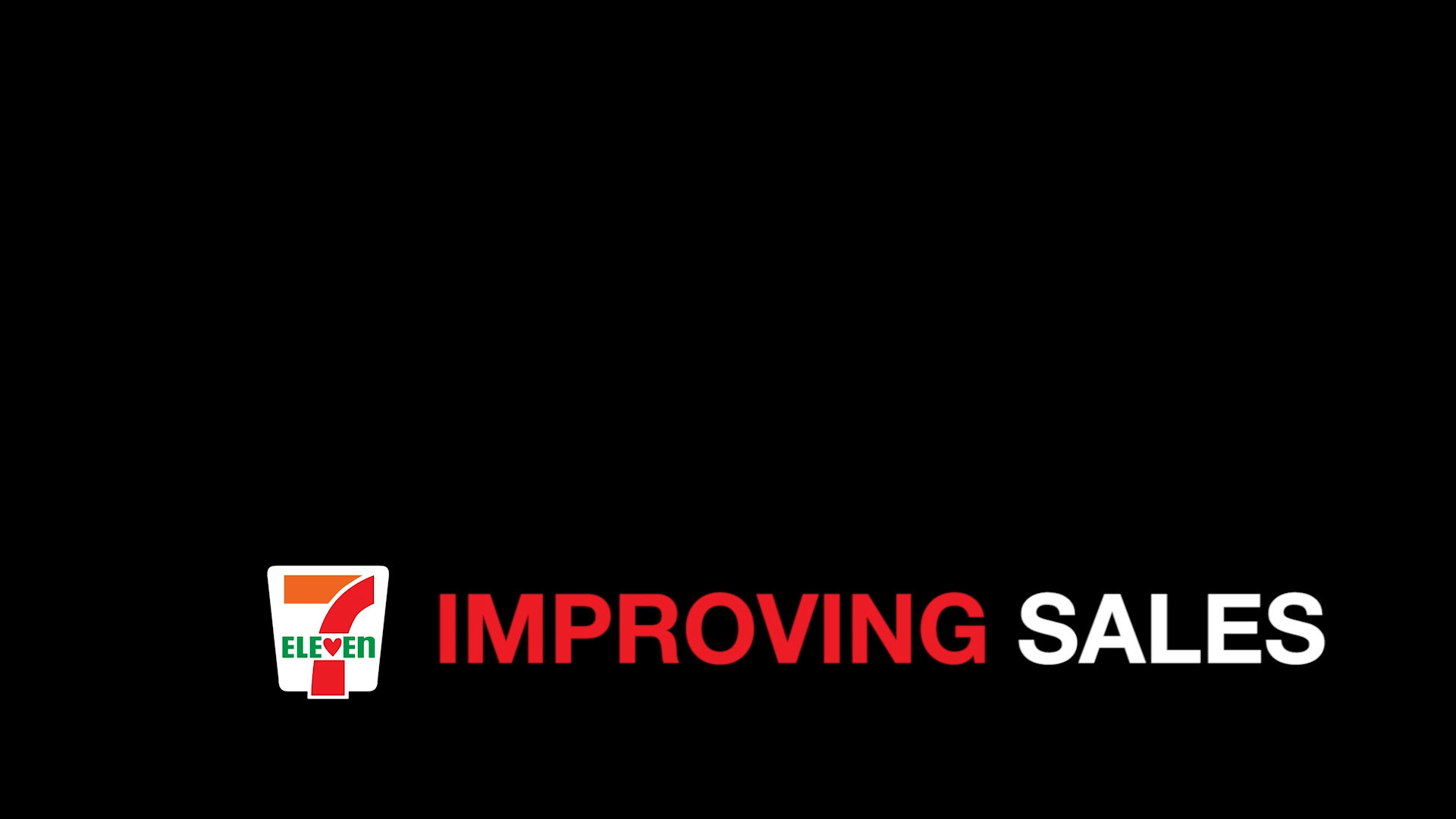 LOWER THIRDS
The "V" is carried through individual identifying titles by appearing horizontally on the left and "flying" to the right, revealing the title of the subjects featured as it passes across the screen.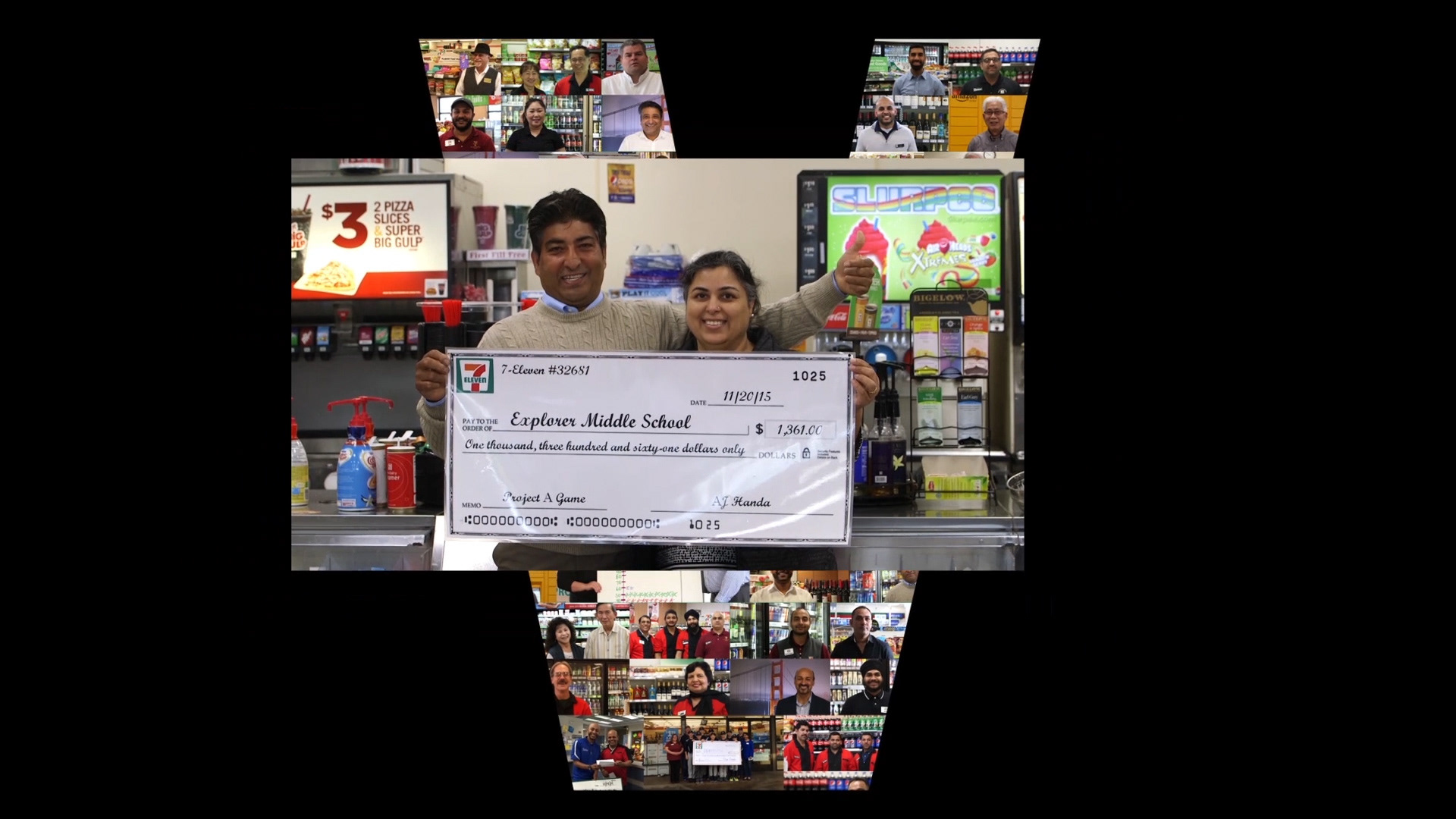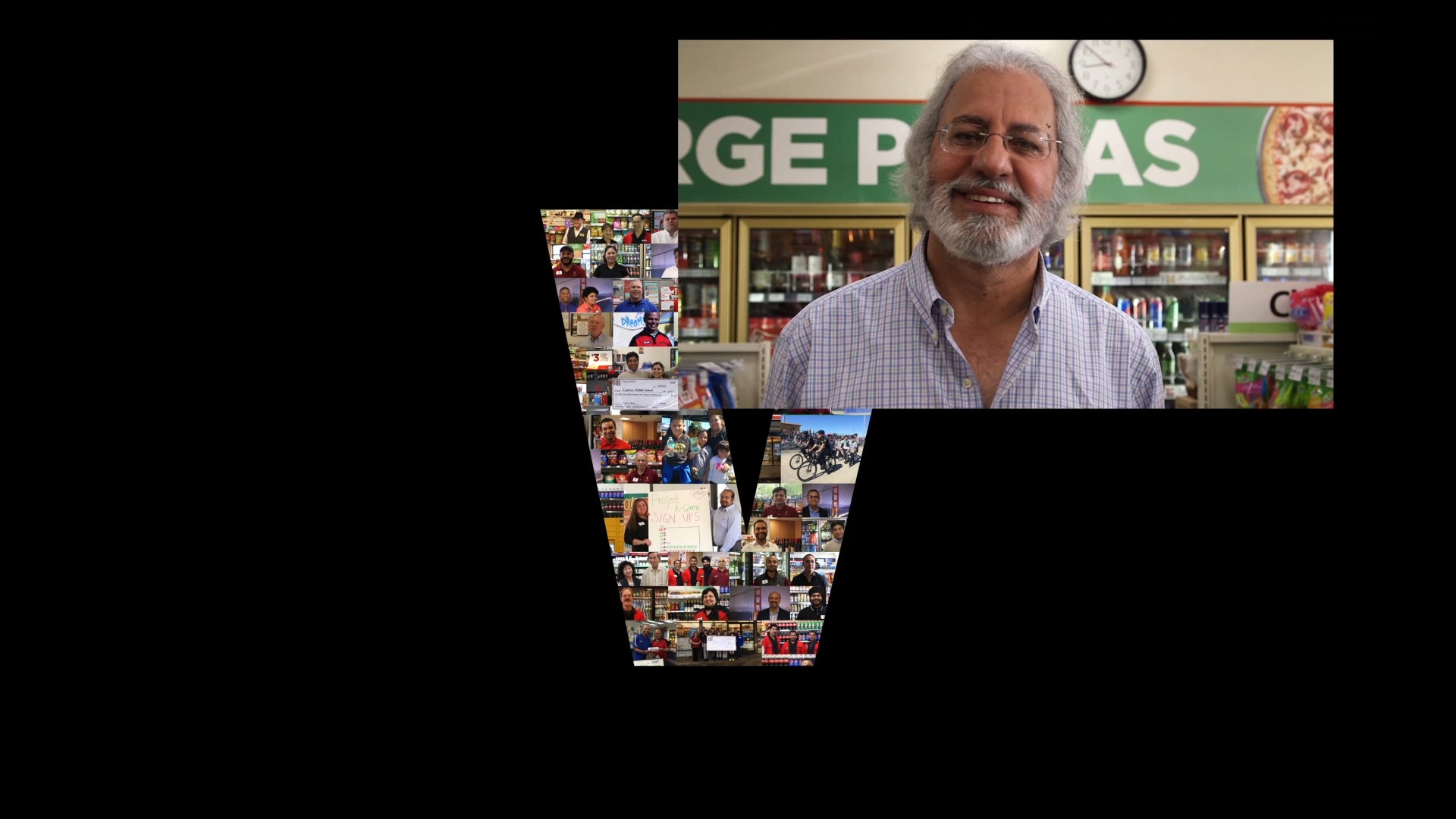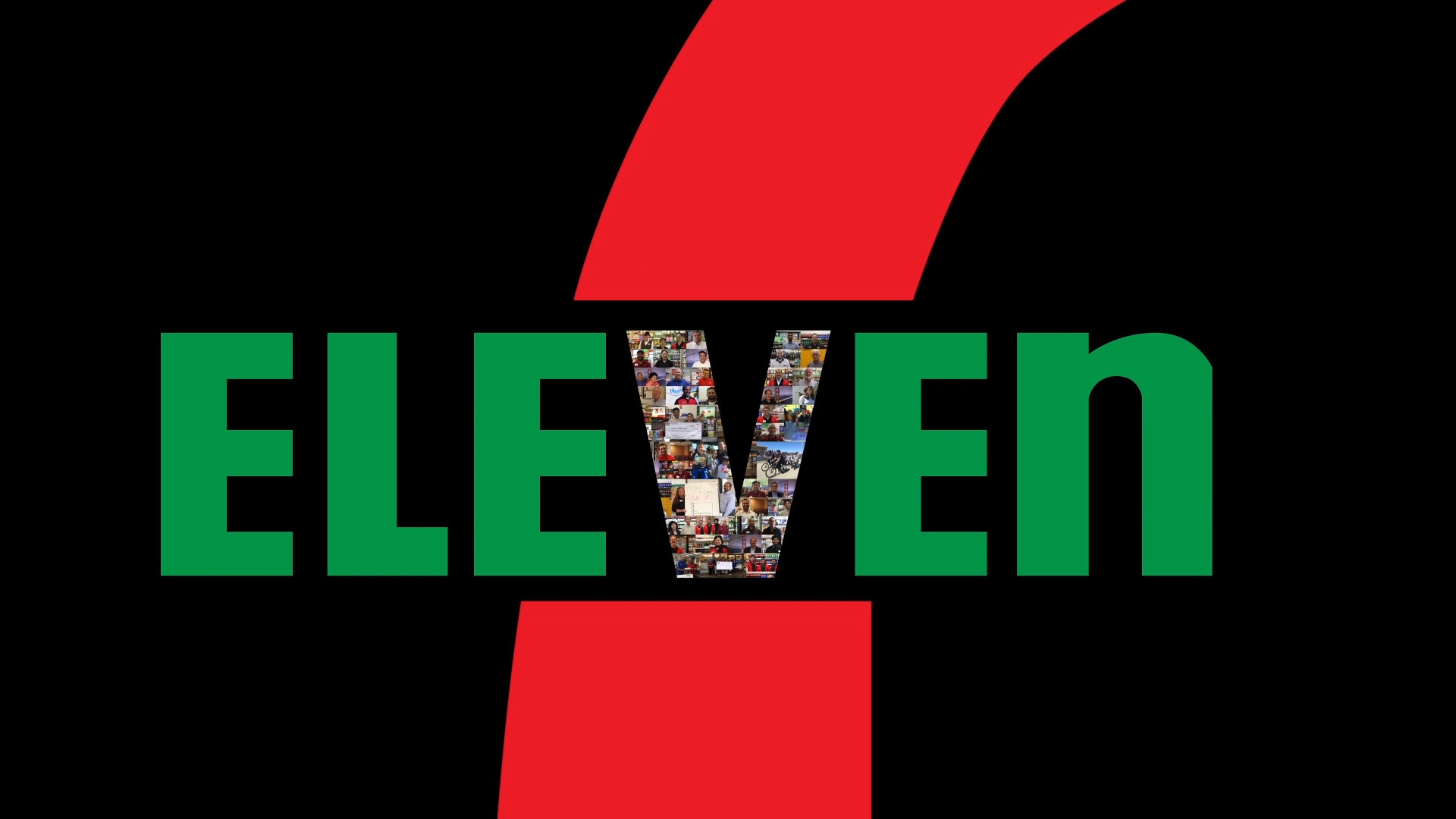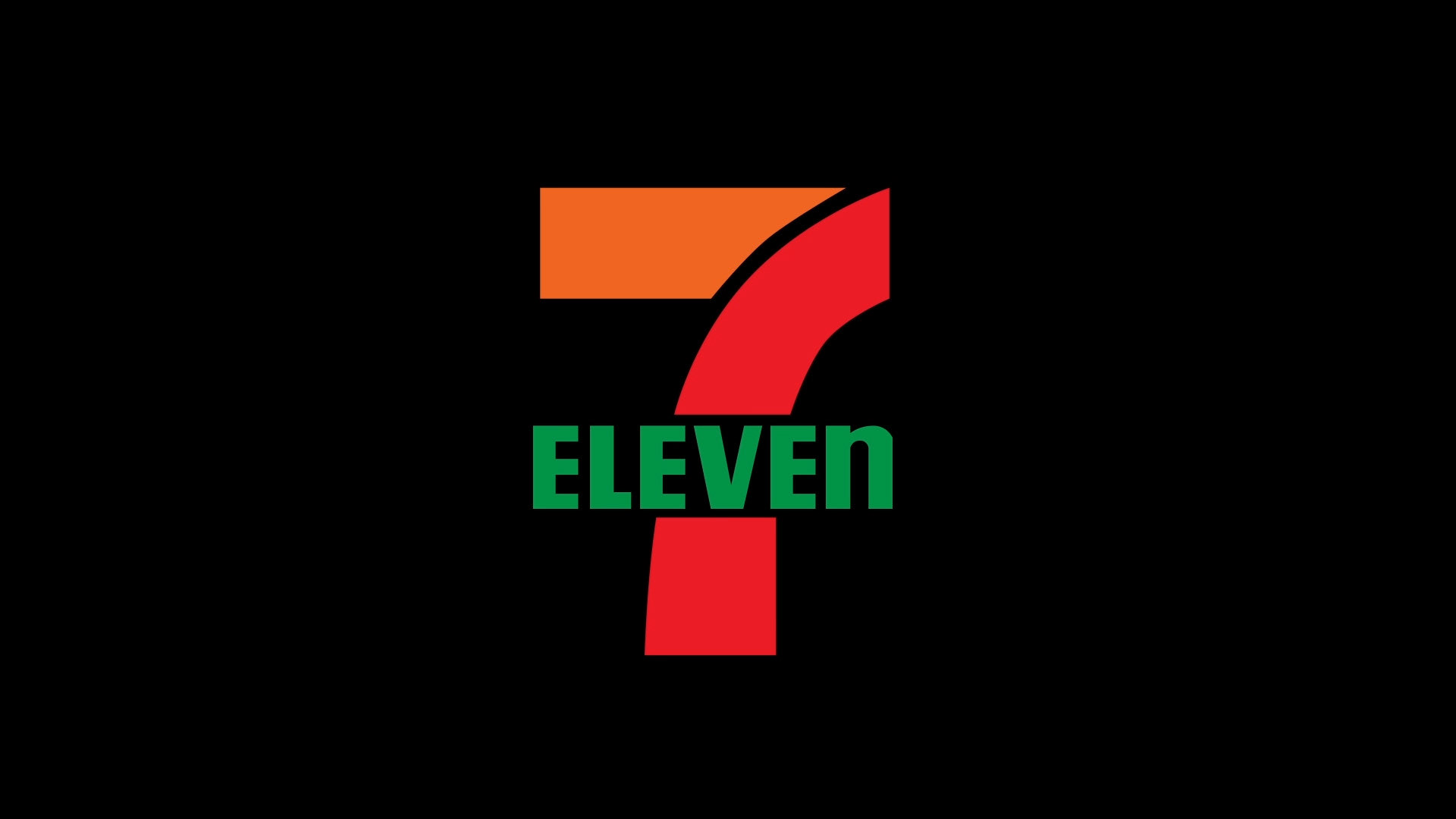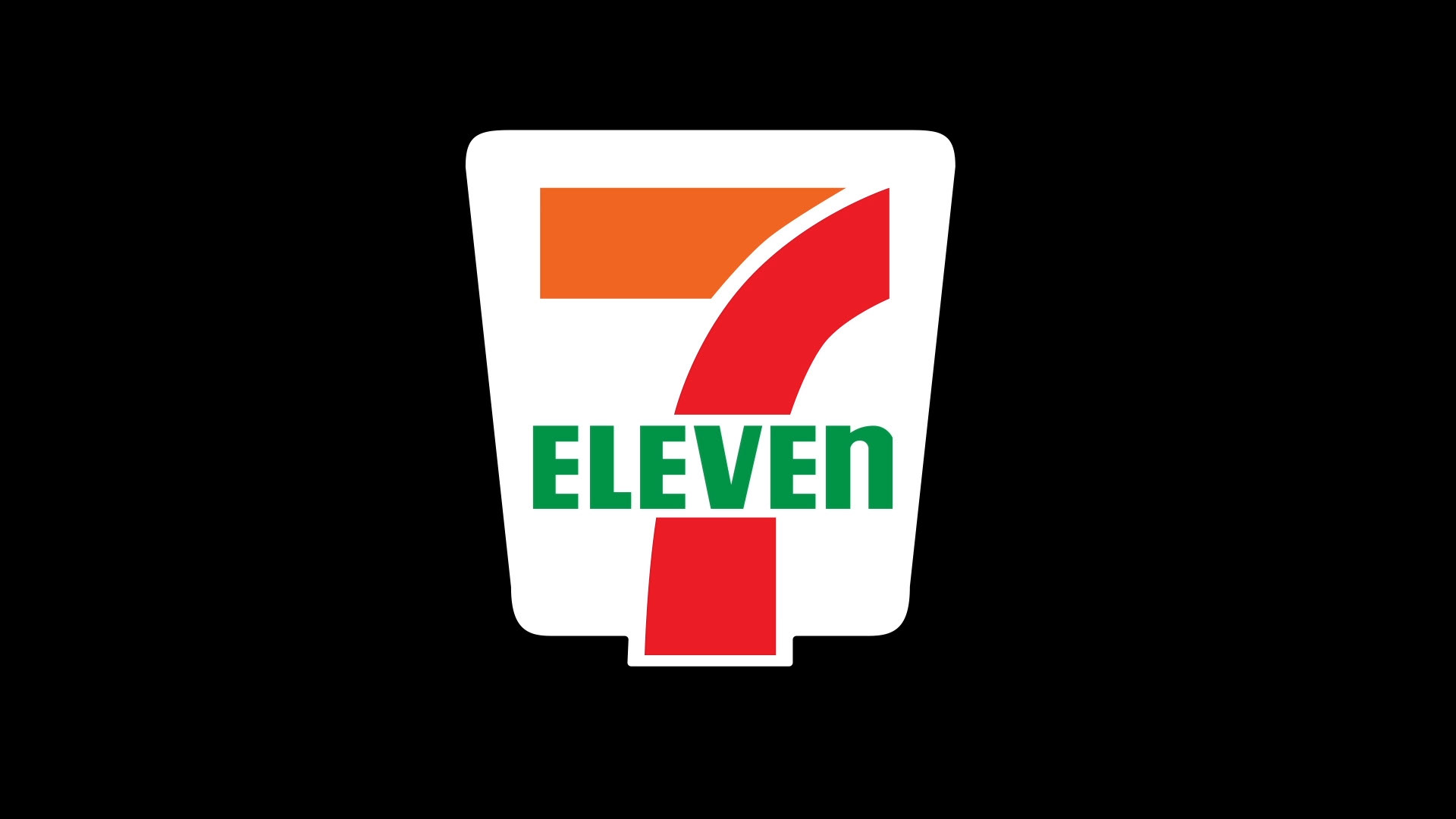 CLOSING TITLE SEQUENCE
The closing title sequence evokes the unity between the individual stores in a "V" montage showcasing images of the subjects featured within the video. The last shot of the video pushes back from the frame to reveal the montage in full, and flies into place within the "V". As the "V" continues to fall back, other images from the montage are seen flying in from off screen until the full 7-Eleven logo fades in to form the full logo.
TEAM IDENTITY T-SHIRT
Many of the outreach efforts include outdoor activities which require casual attire to accommodate the physical nature of the events. The market leaders saw a need for attire that would cohesively identify the team to the public that would stand out in a crowd of various organizations.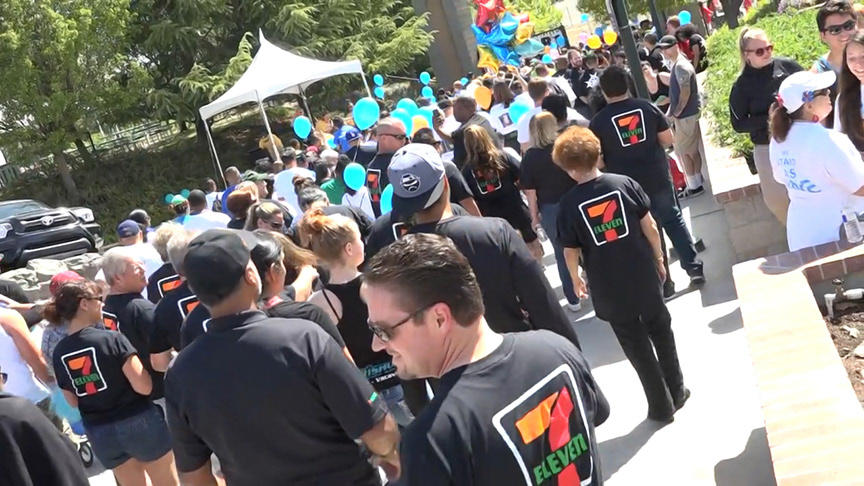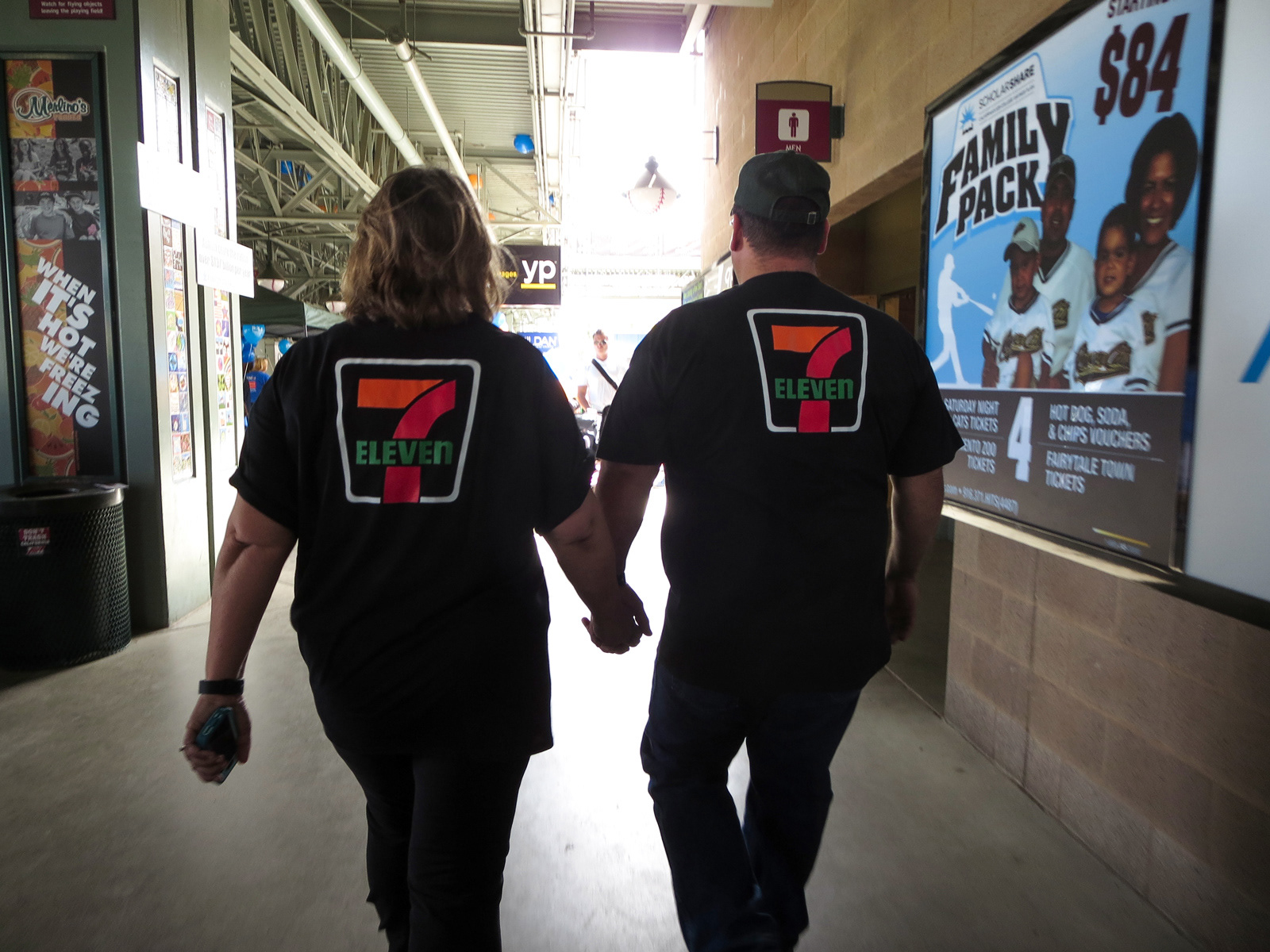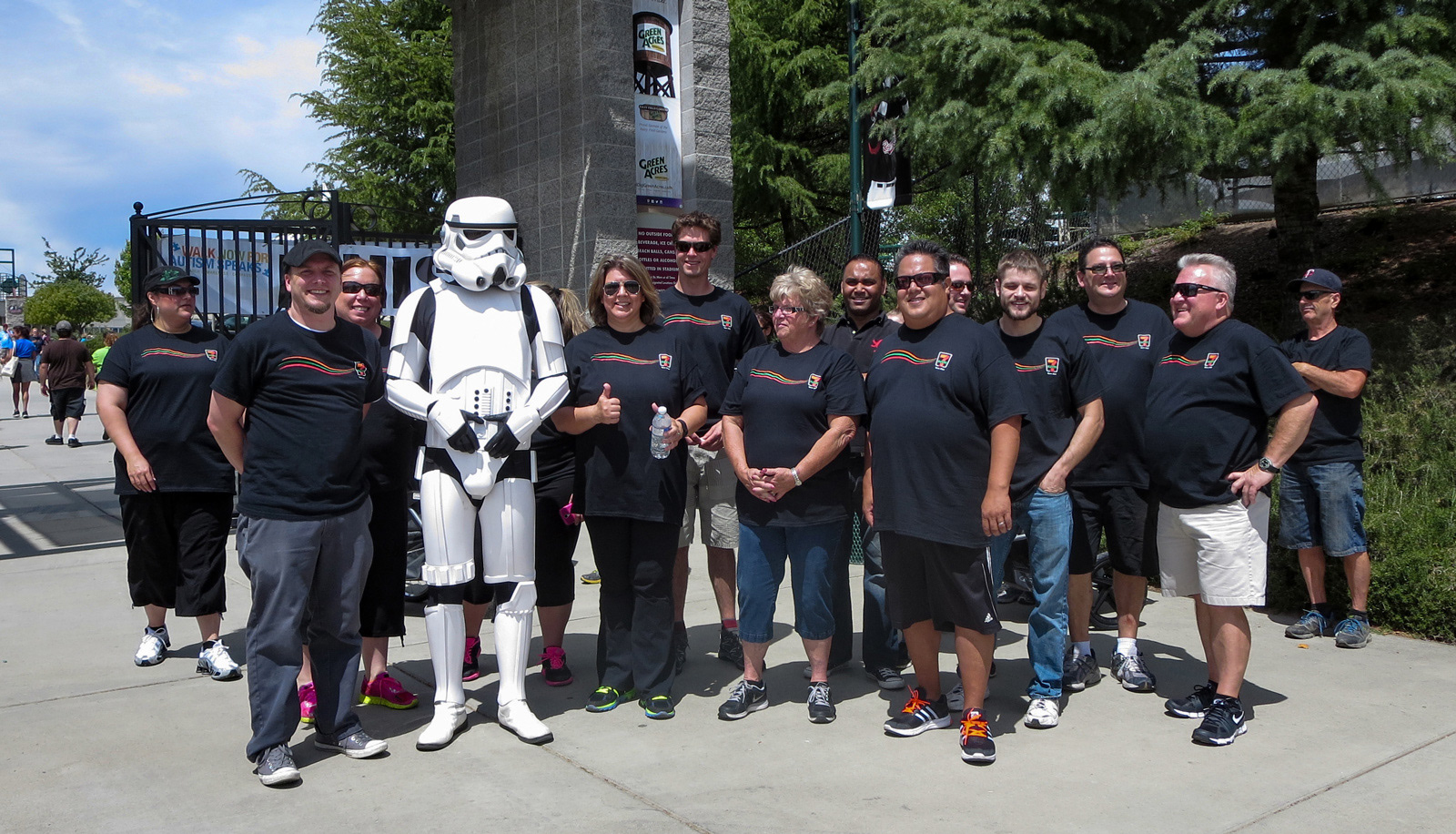 WALK FOR AUTISM | MARKET 2364