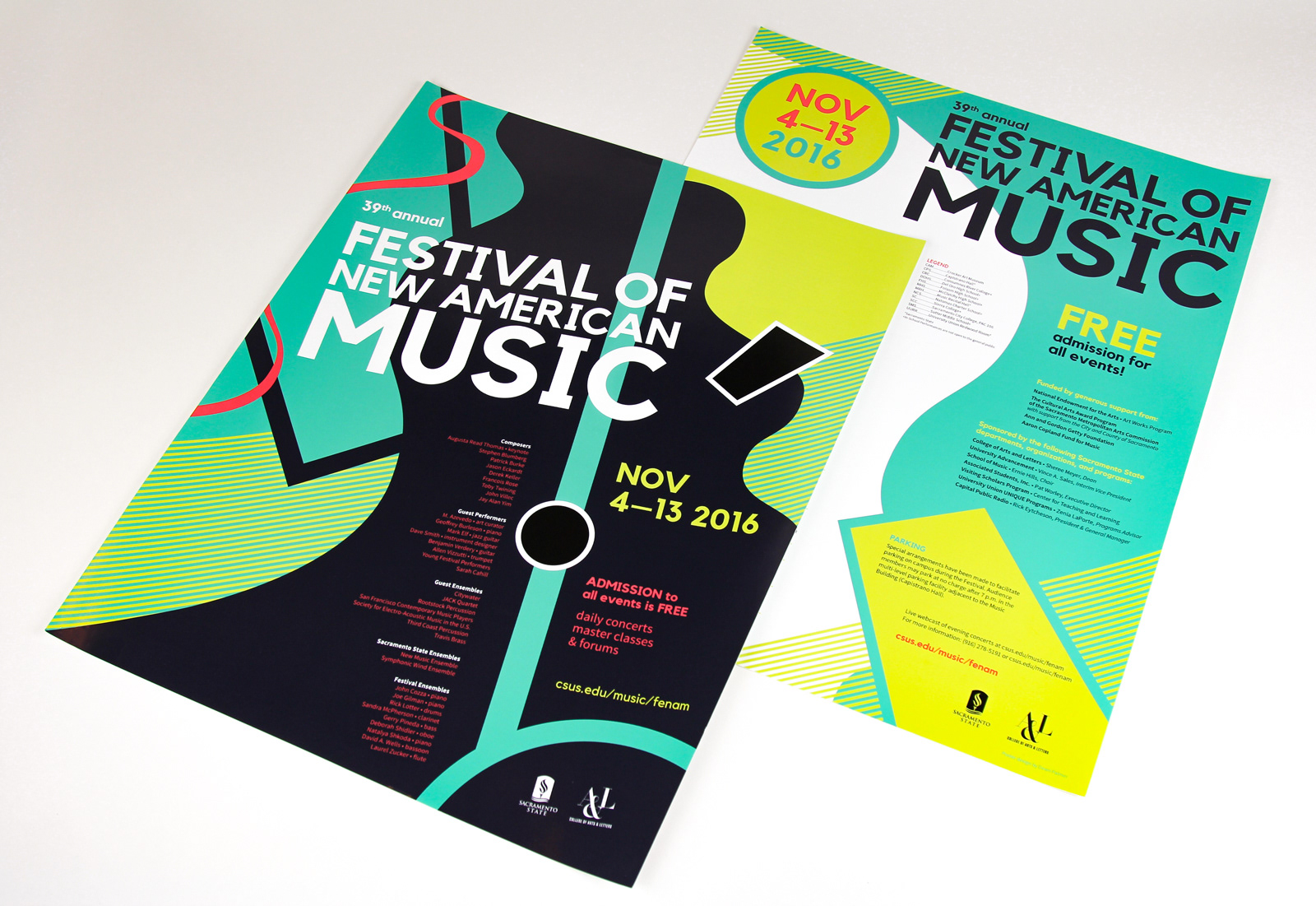 The Festival of New American Music (affectionately known as FeNAM by loyal followers) has been hosted by Sacramento State for almost four decades. The week-long event showcases a multitude of genres, ranging from orchestral to jazz, and drawing talent from across the country. The promotional campaign for FeNAM required engaging imagery that would speak to a broad audience, communicate excitement, and a system of graphic elements which could be applied flexibly across many formats.
SYSTEM
The graphic elements created for the imagery of FeNAM play between literal and abstract shapes to engage the viewer on multiple levels. Working within known musical notations and the forms of instruments, the layered shapes evoke the rhythm and flow of a musical piece. The color palette alludes to the emotive qualities of musical notes—a harmony ranging from dark to bright, with bursts of high contrast.
The typography speaks to the modern, yet eclectic nature of the festival. The titles set in Kollektif Bold have a quirky geometric quality which pairs with similar qualities in the graphic elements.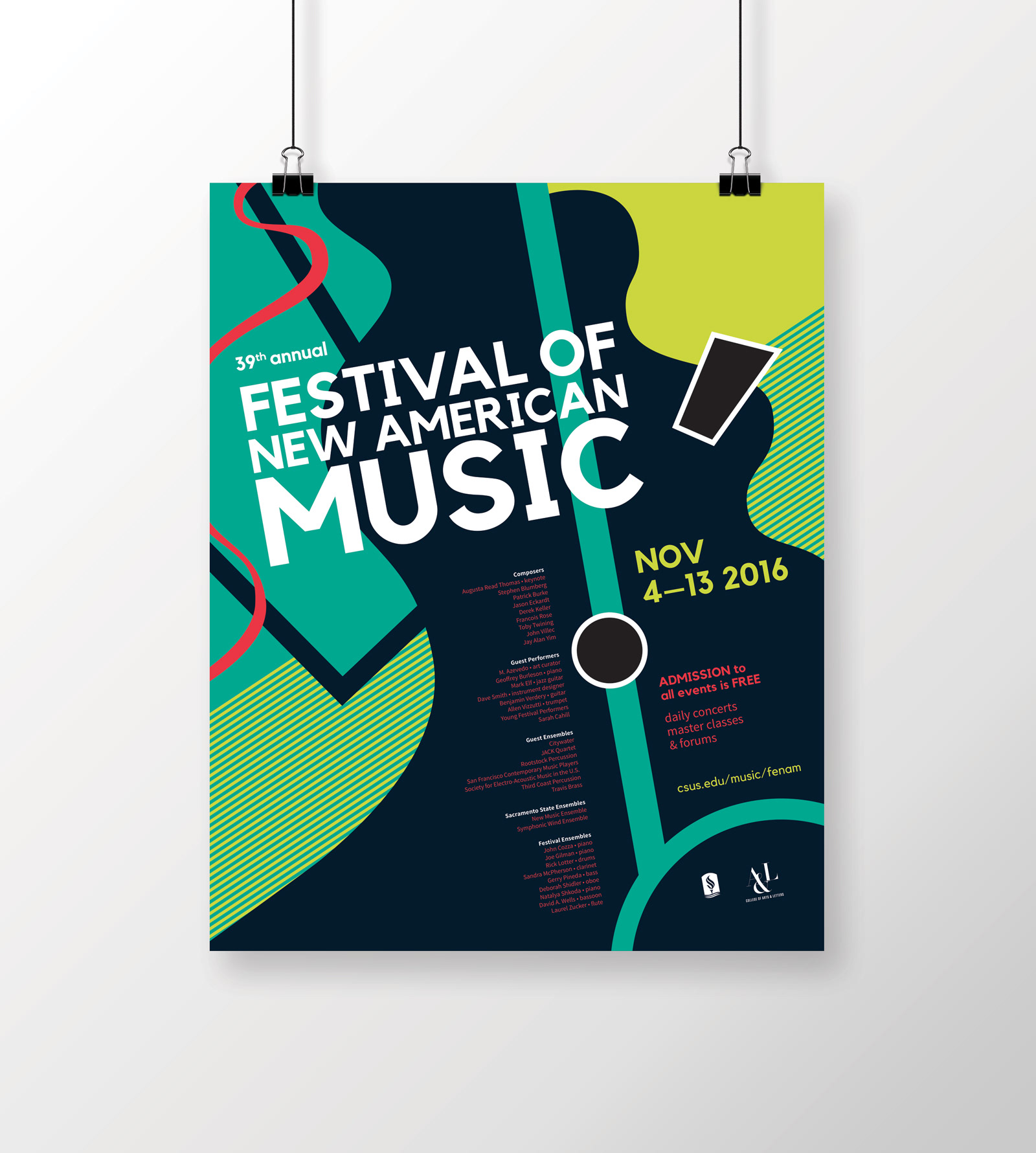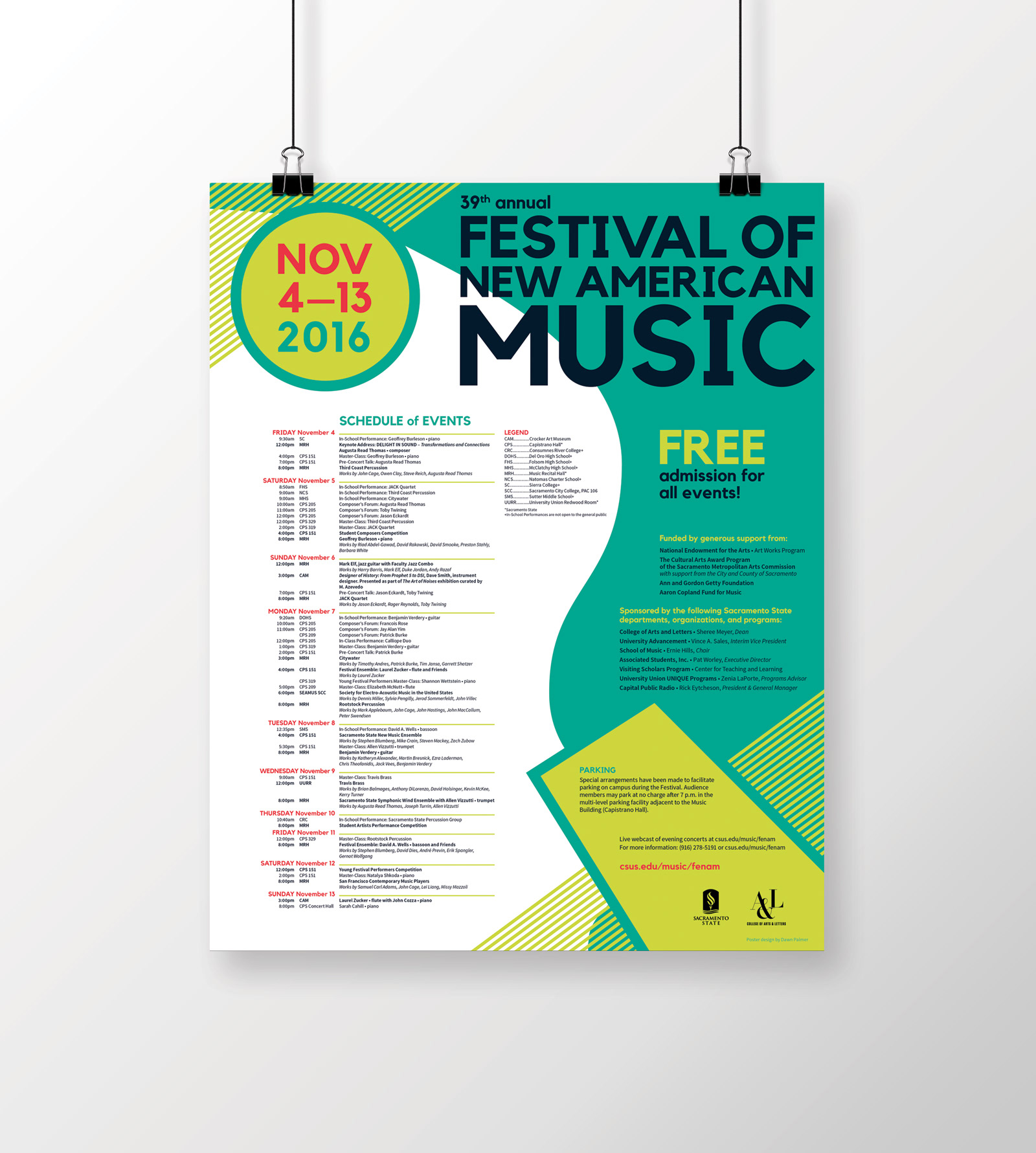 16"x20" POSTER
The poster for the campaign is double-sided with featured artists on the front side and the festival schedule on the back.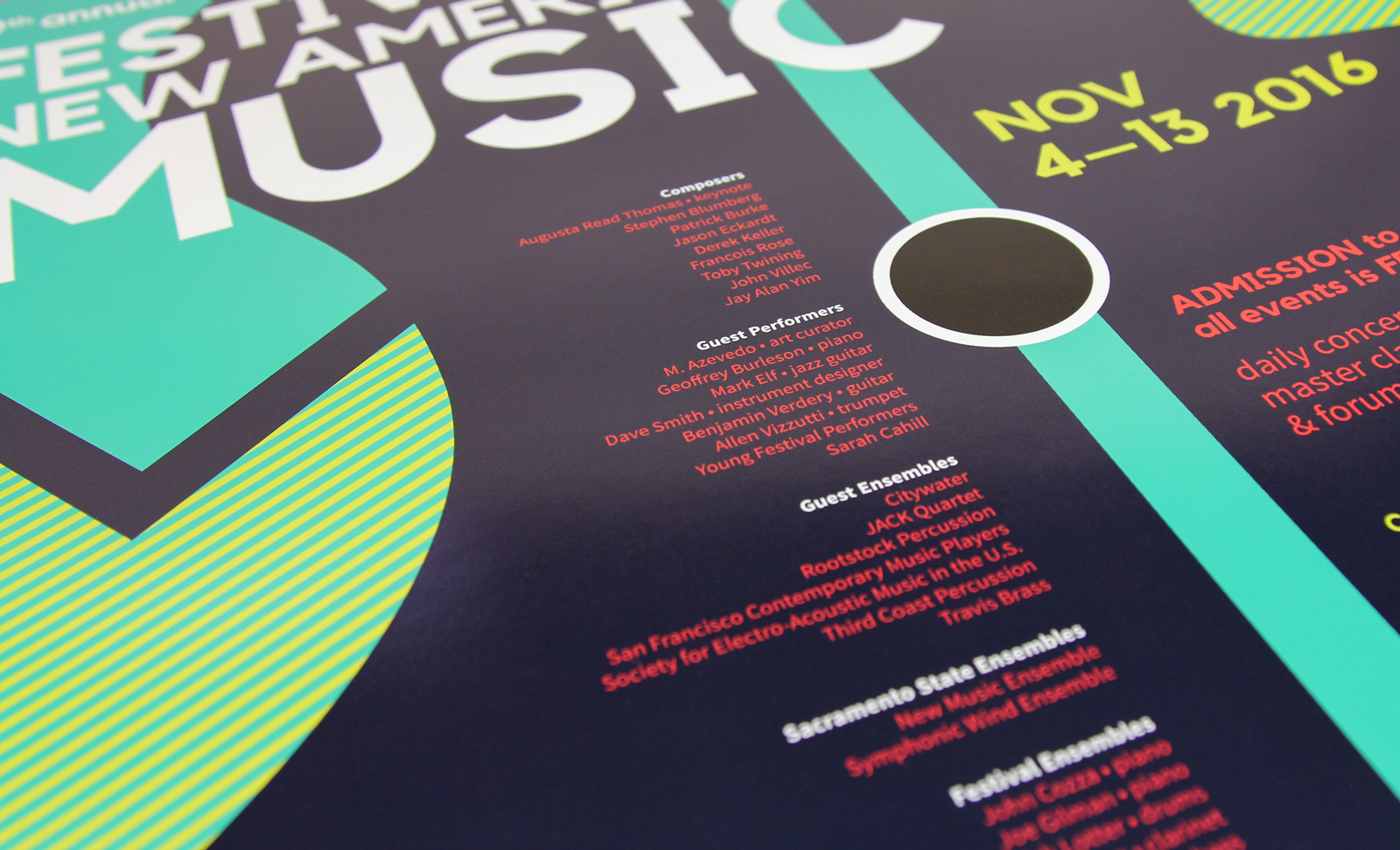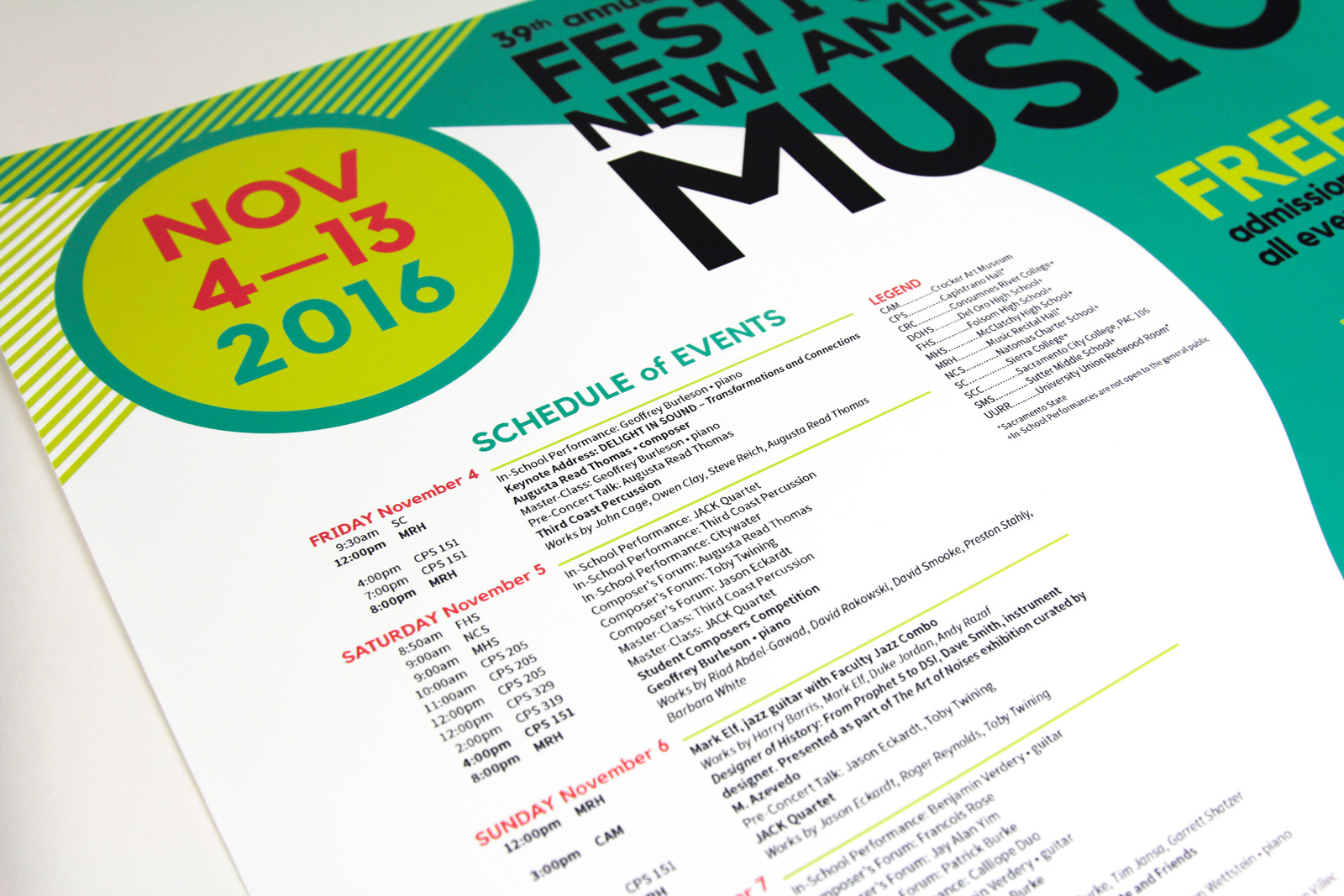 6"x9" POSTCARD MAILER
The promotional postcard is double-sided and formatted for US Postal Service regulations. The backside of the postcard serves as a parking permit to avoid parking fees when attending events.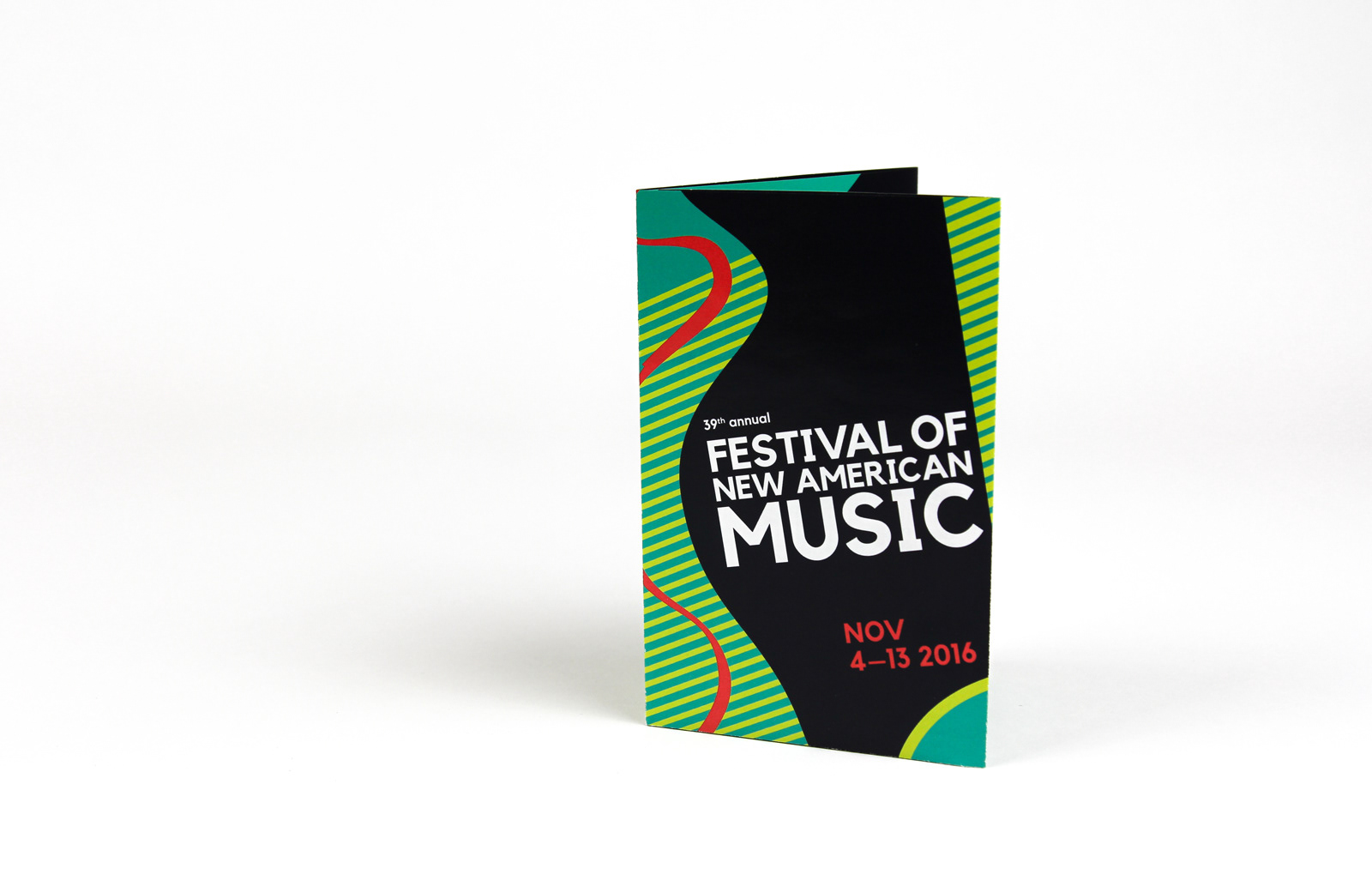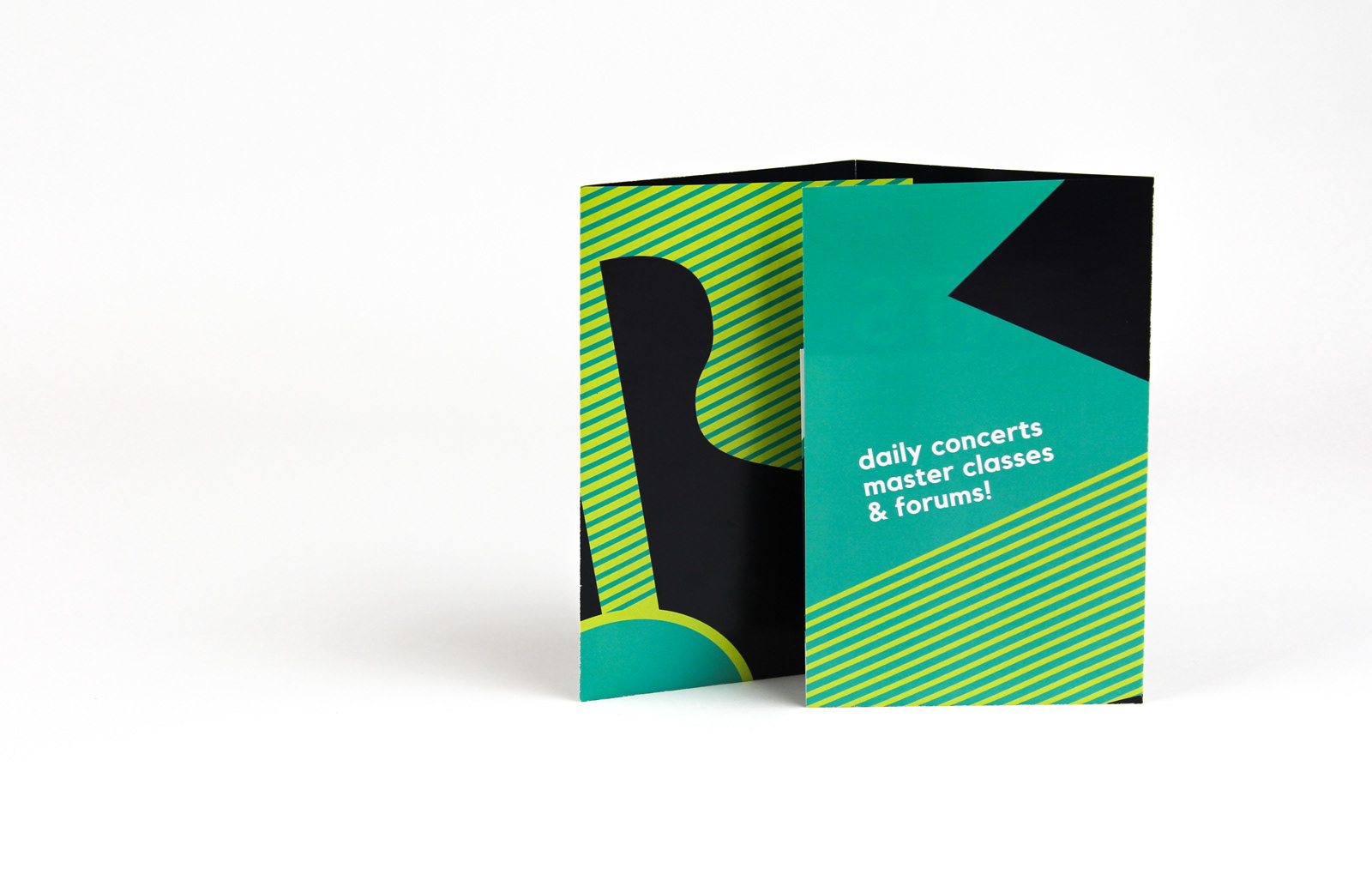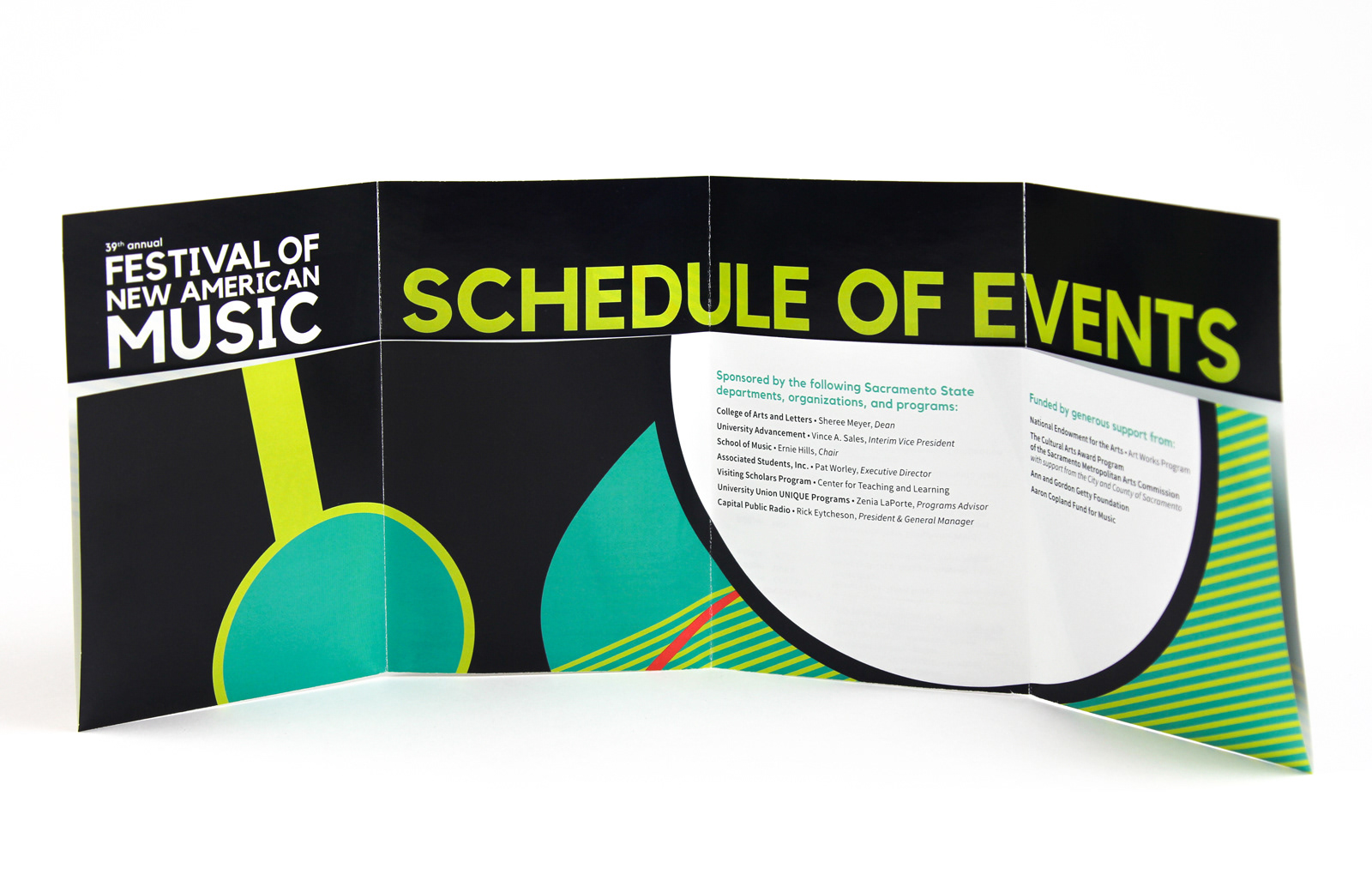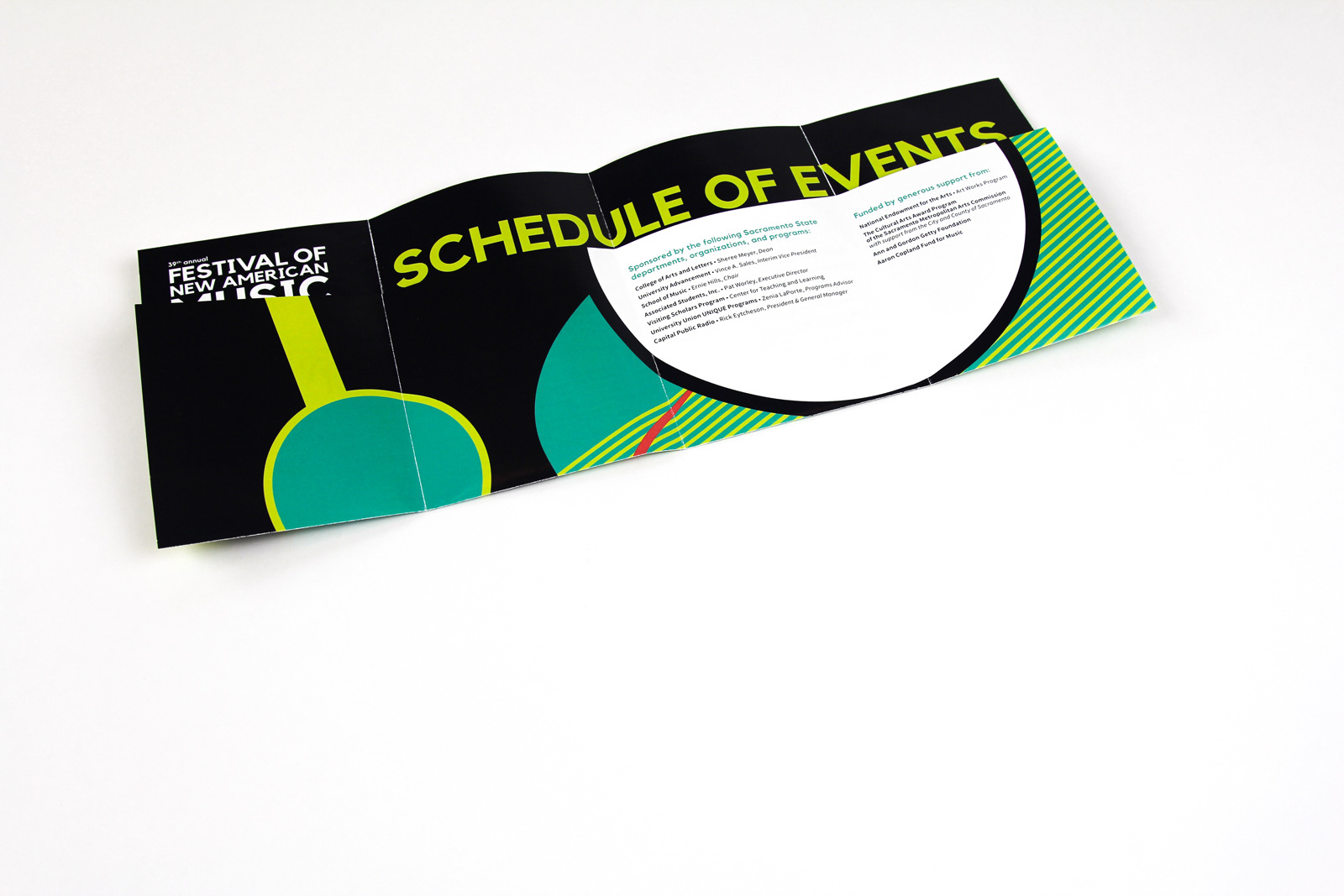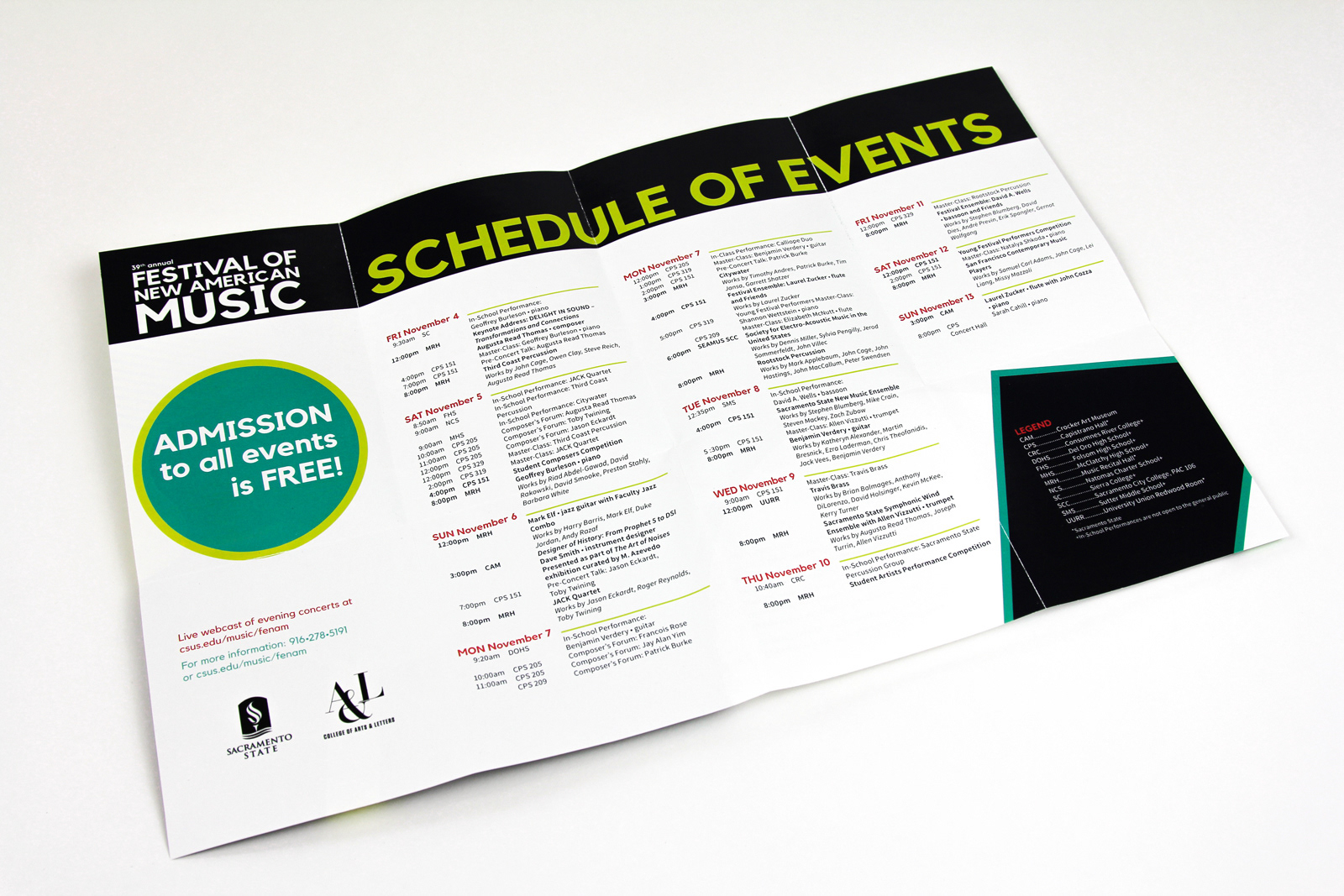 FESTIVAL PROGRAM
The 11"x17" program for the Festival of New American Music unfolds from a 4.25"x6.5" format, allowing the attendee to easily carry the program in a purse or tuck away in their pocket as they move from event to event. The backside serves as a mini-poster keepsake when displayed in full.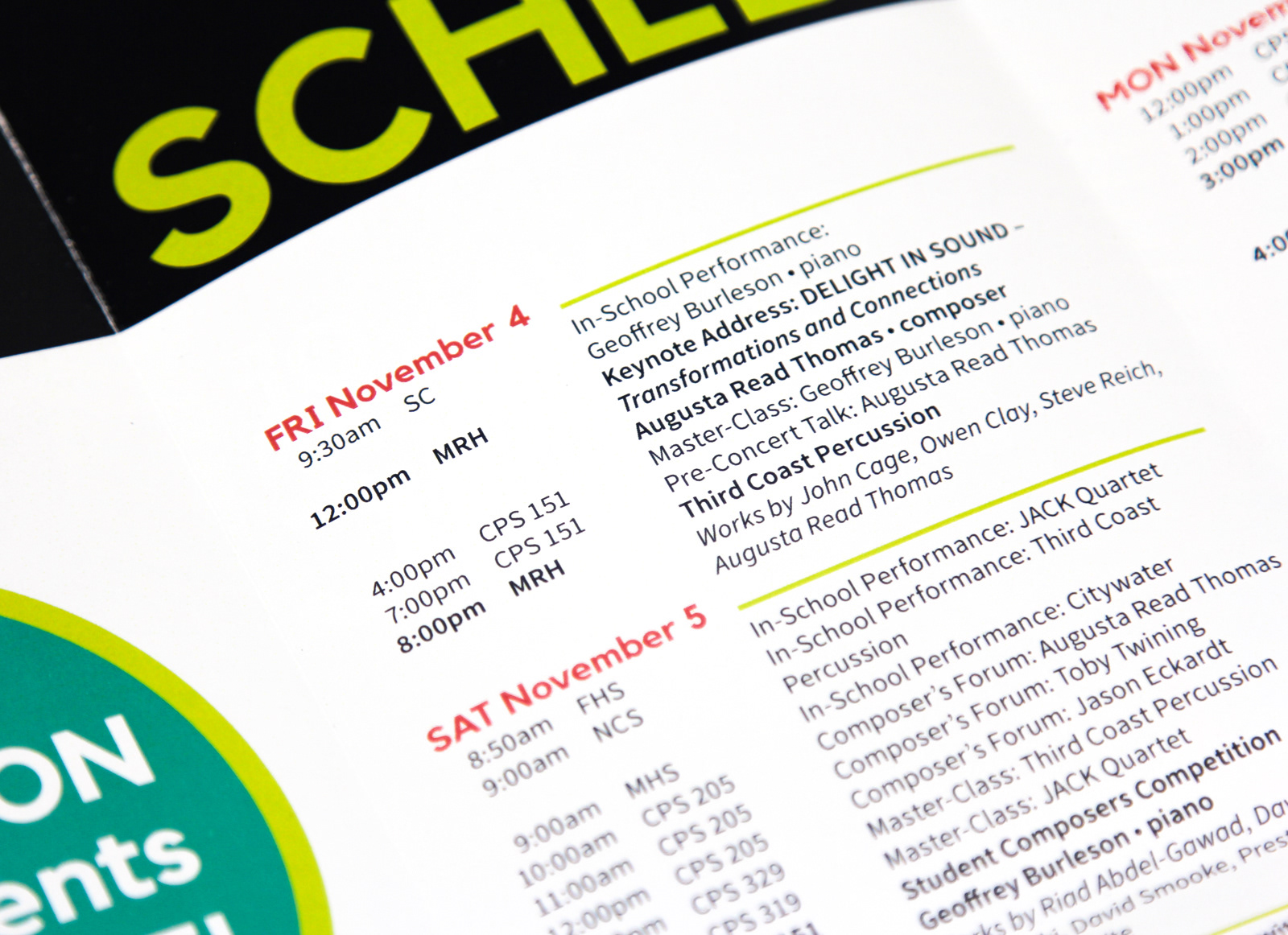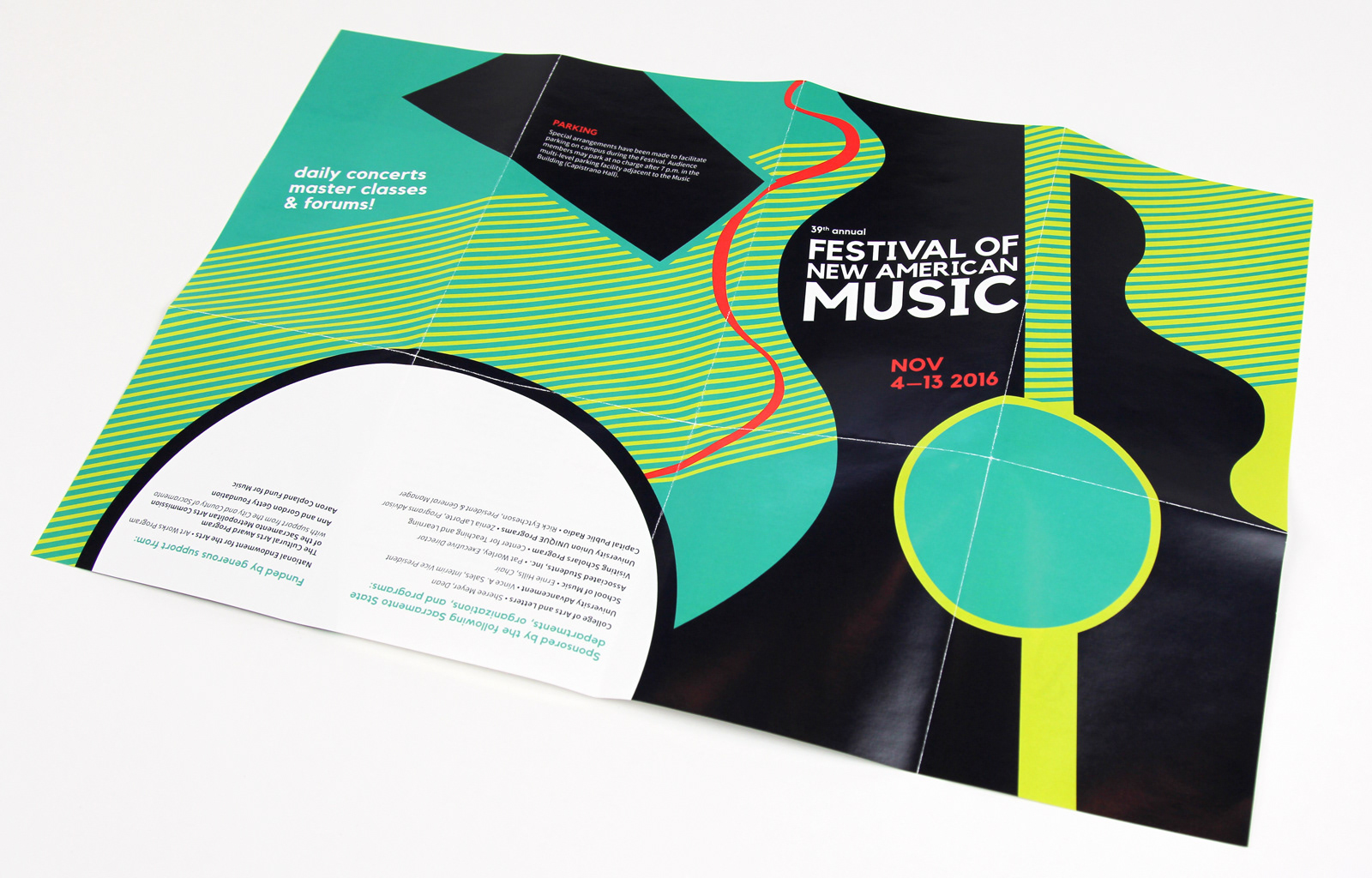 DIGITAL SIGNAGE
Promotional signage for the event is composed for the various configurations of digital signage found on and near campus.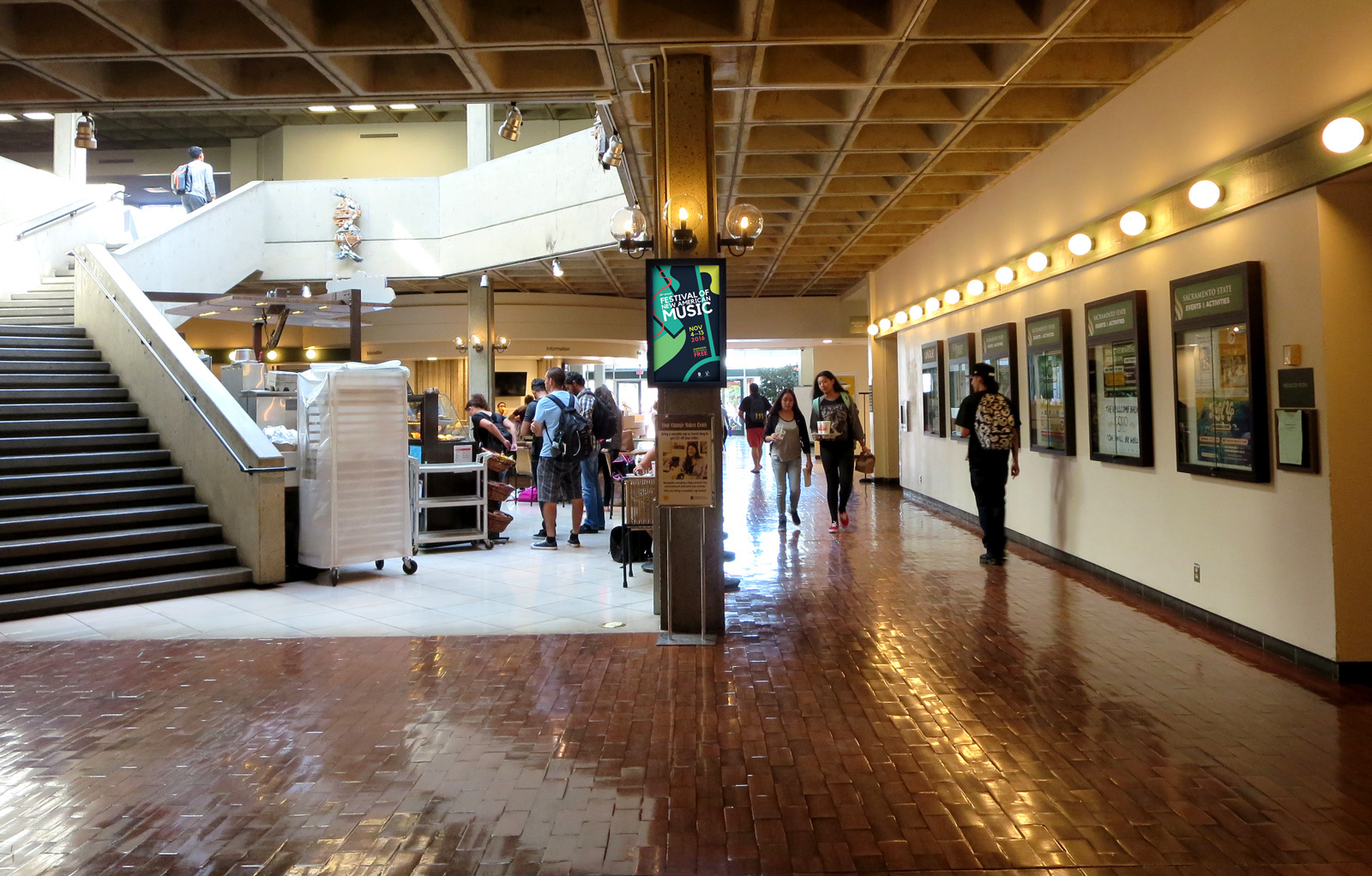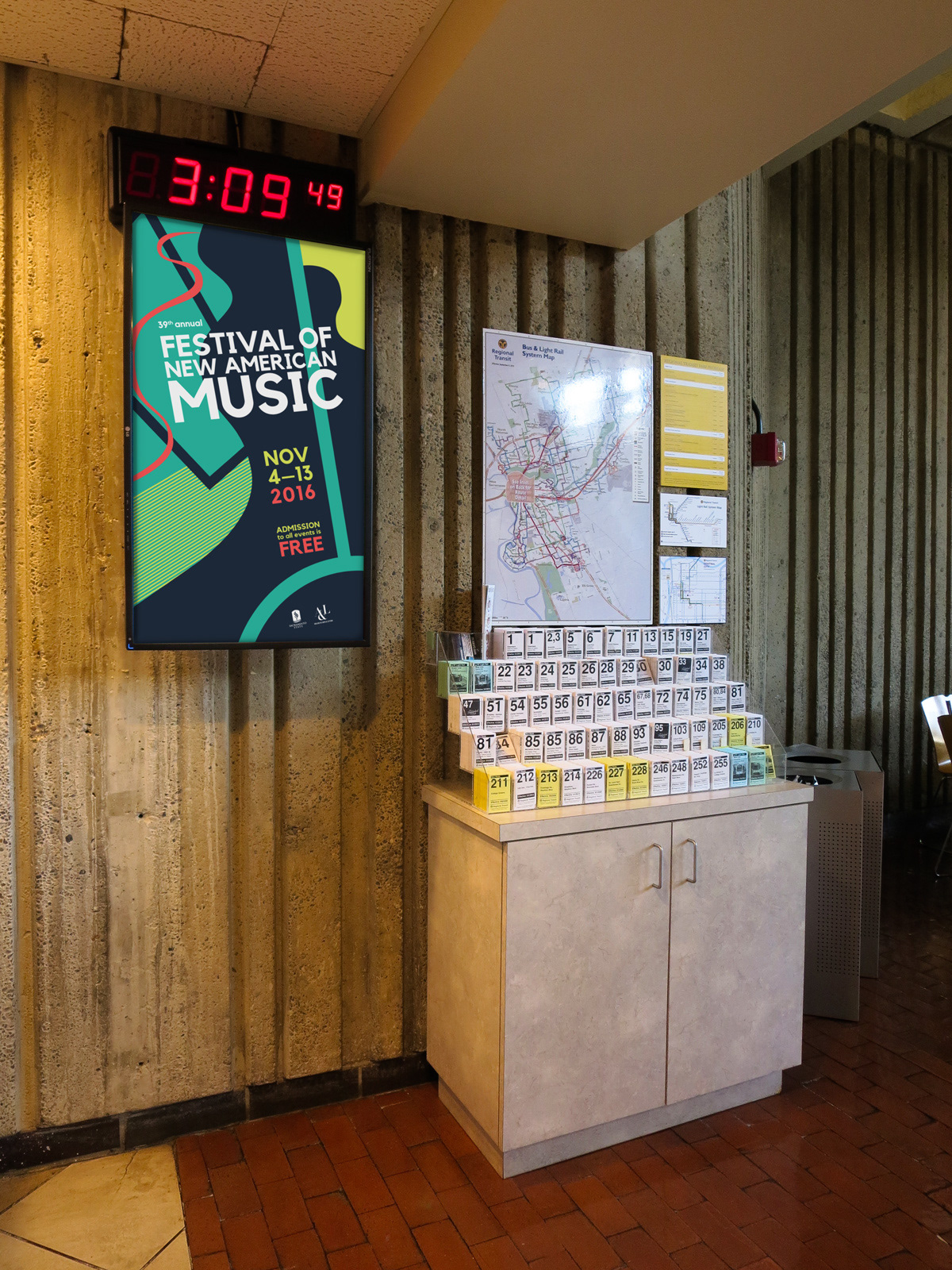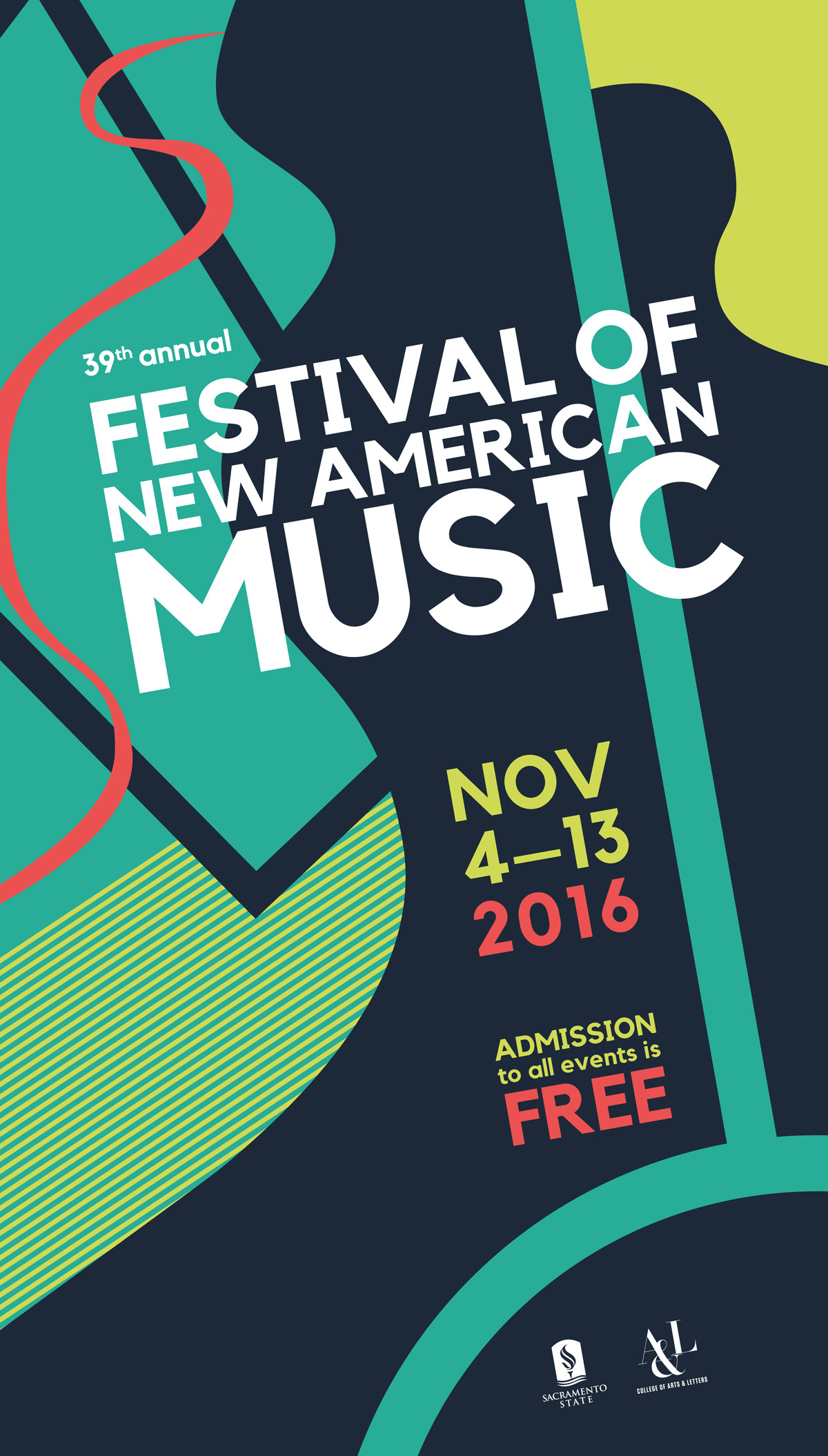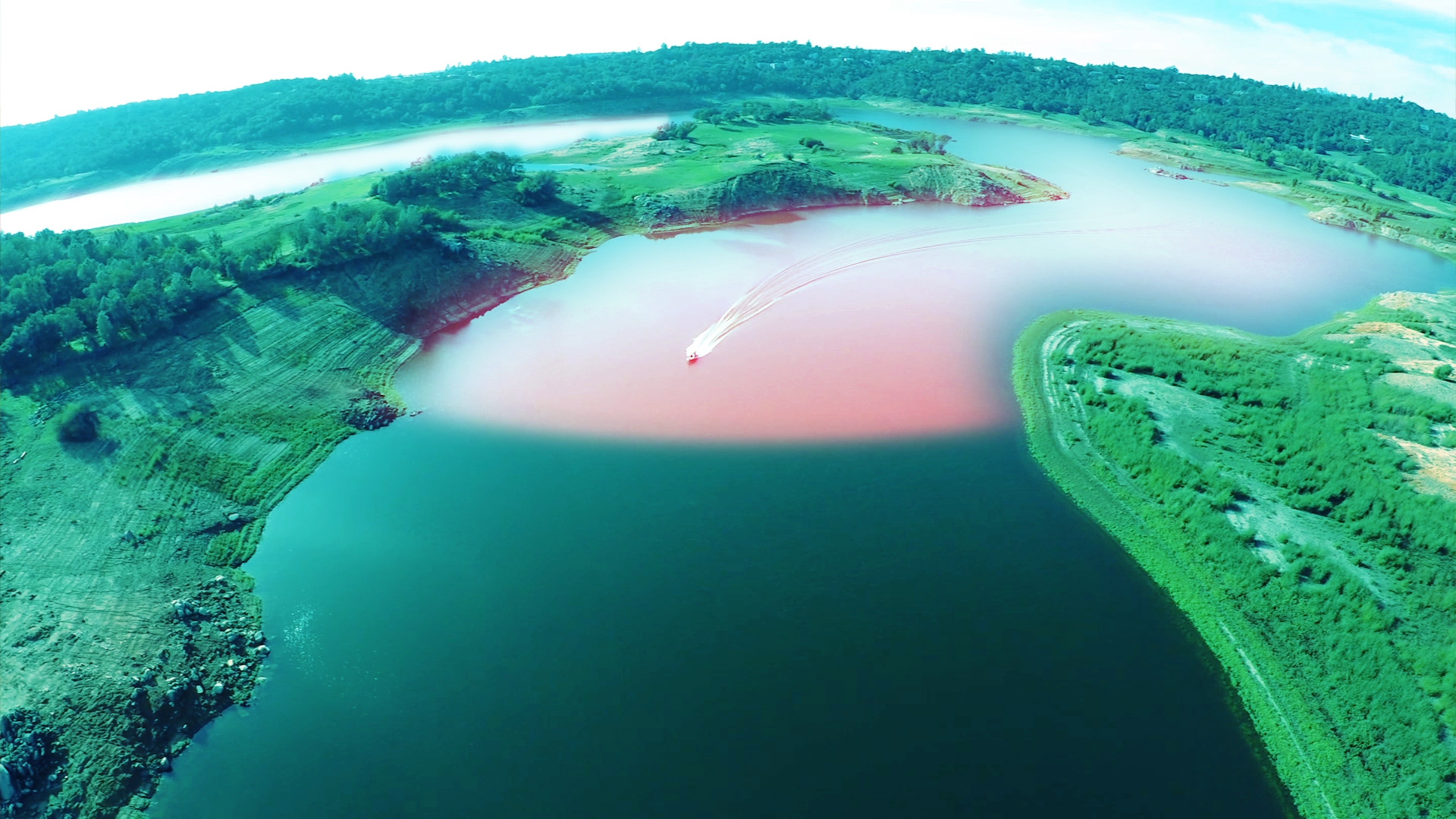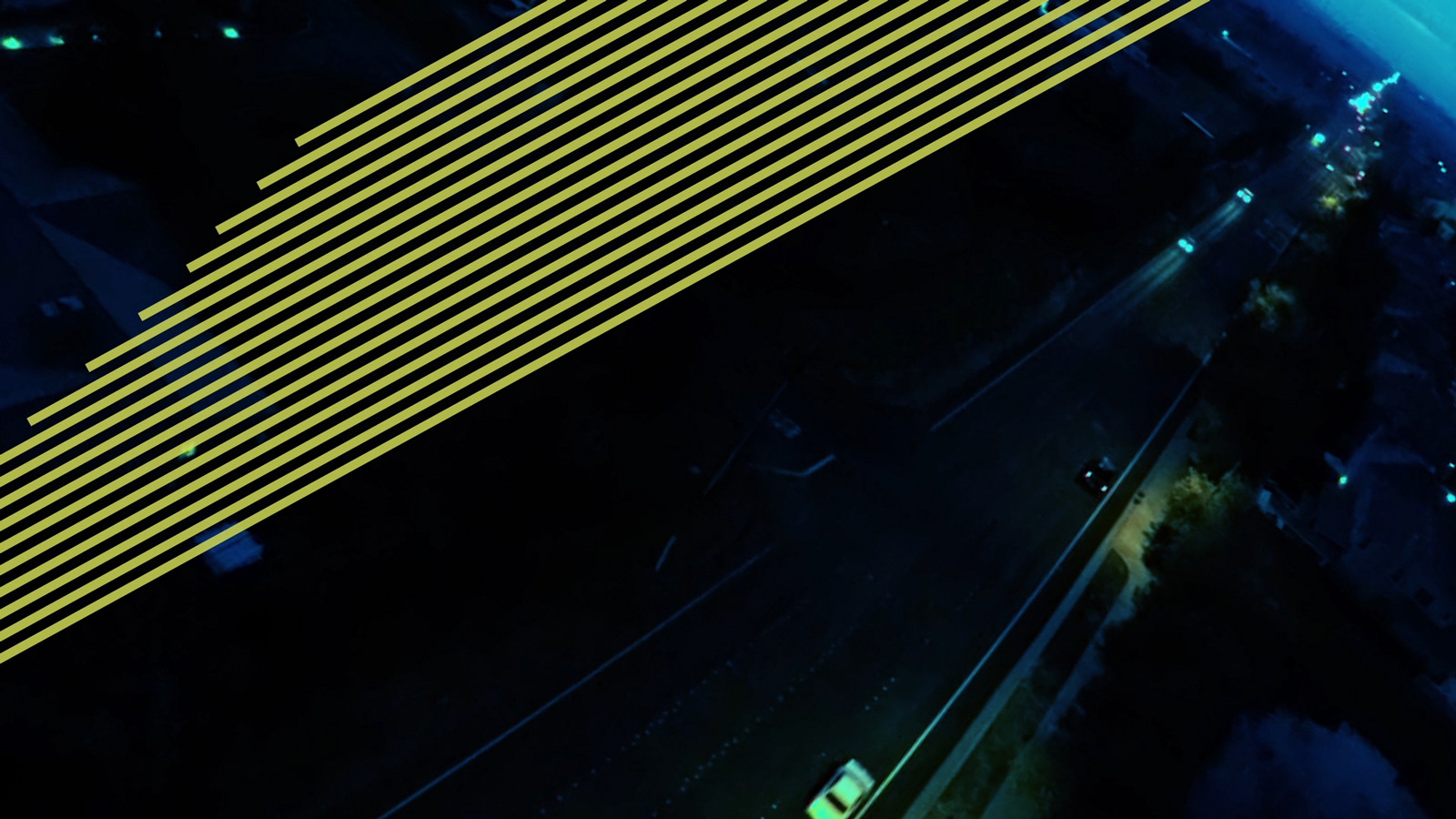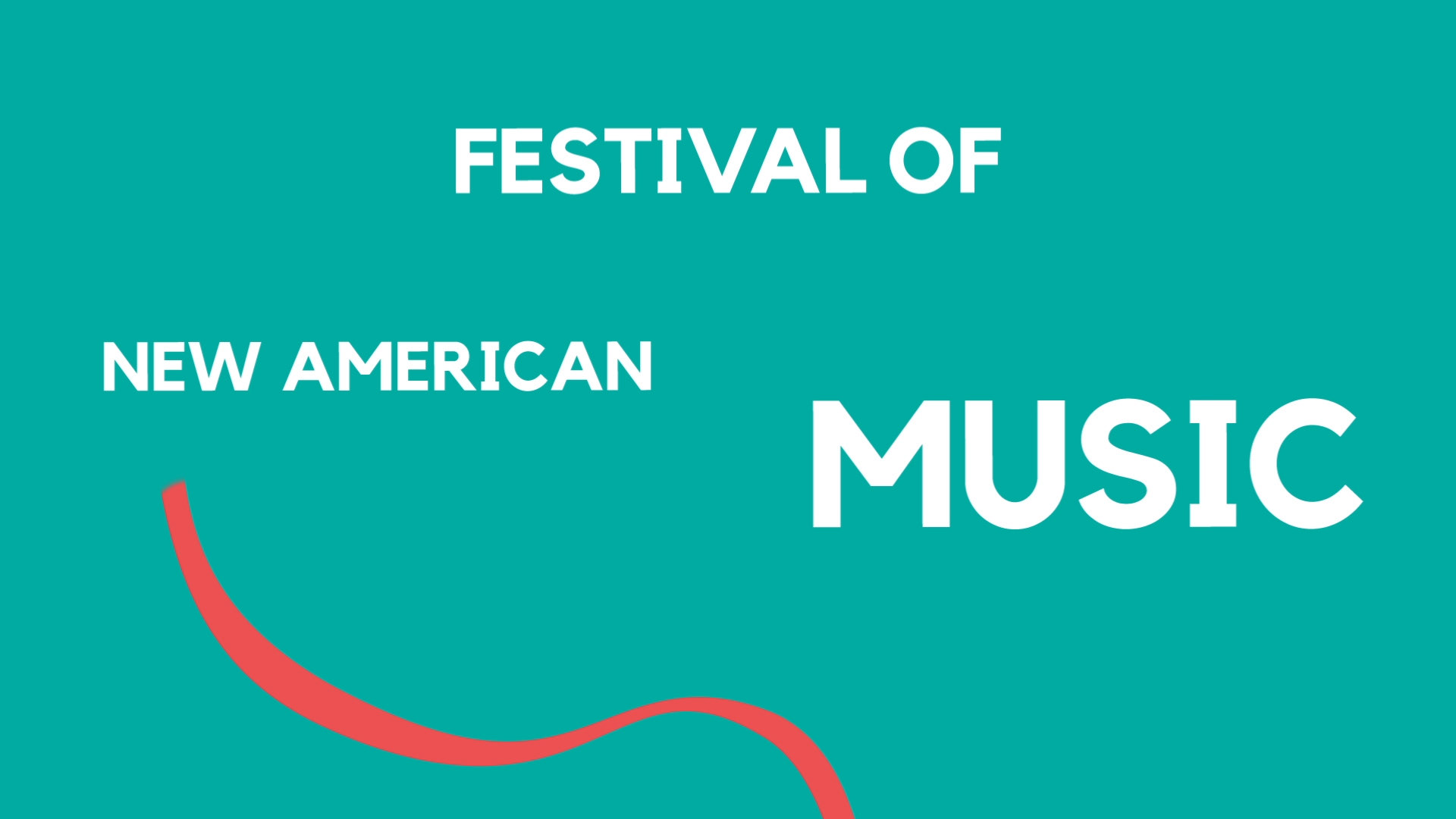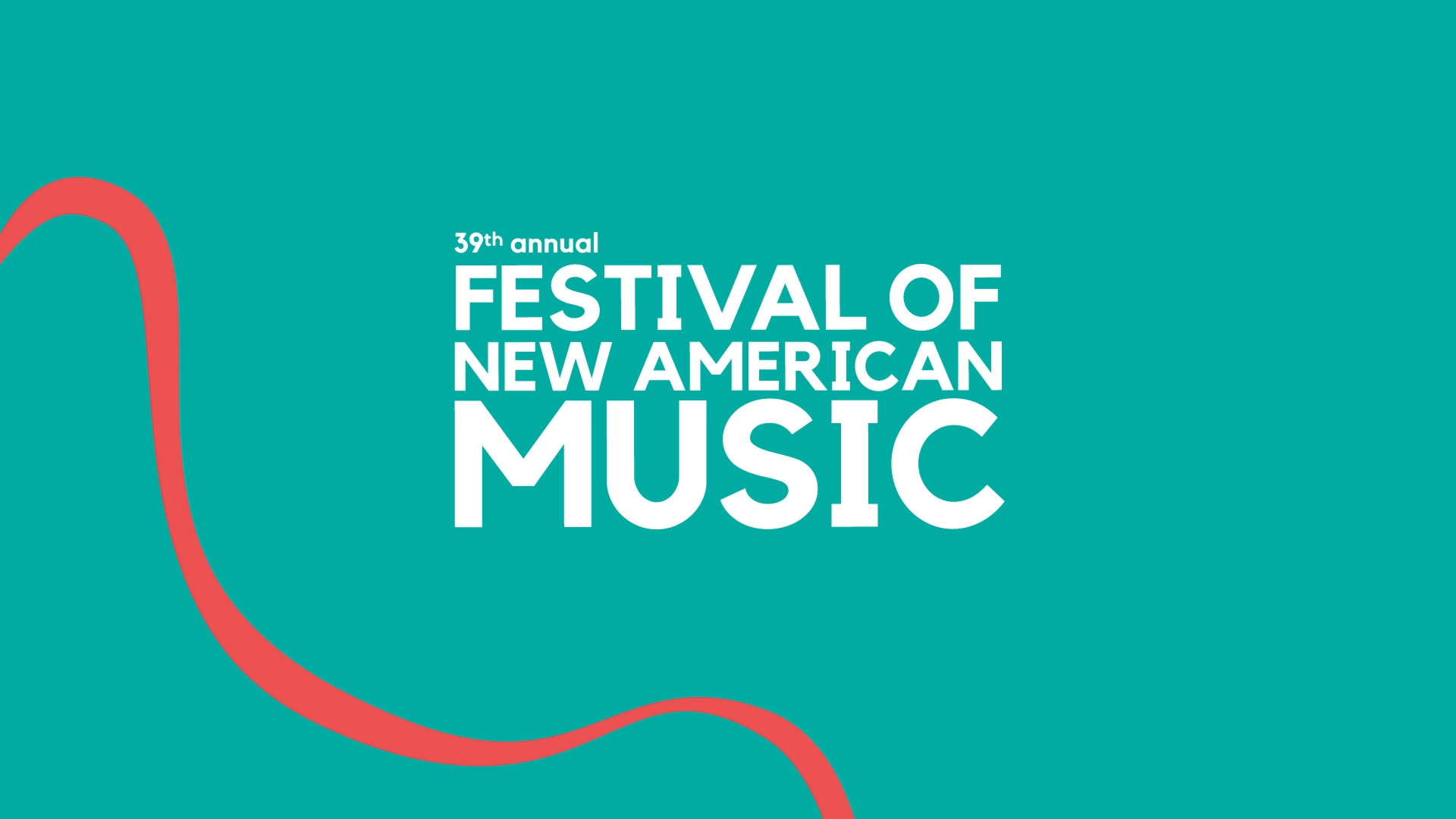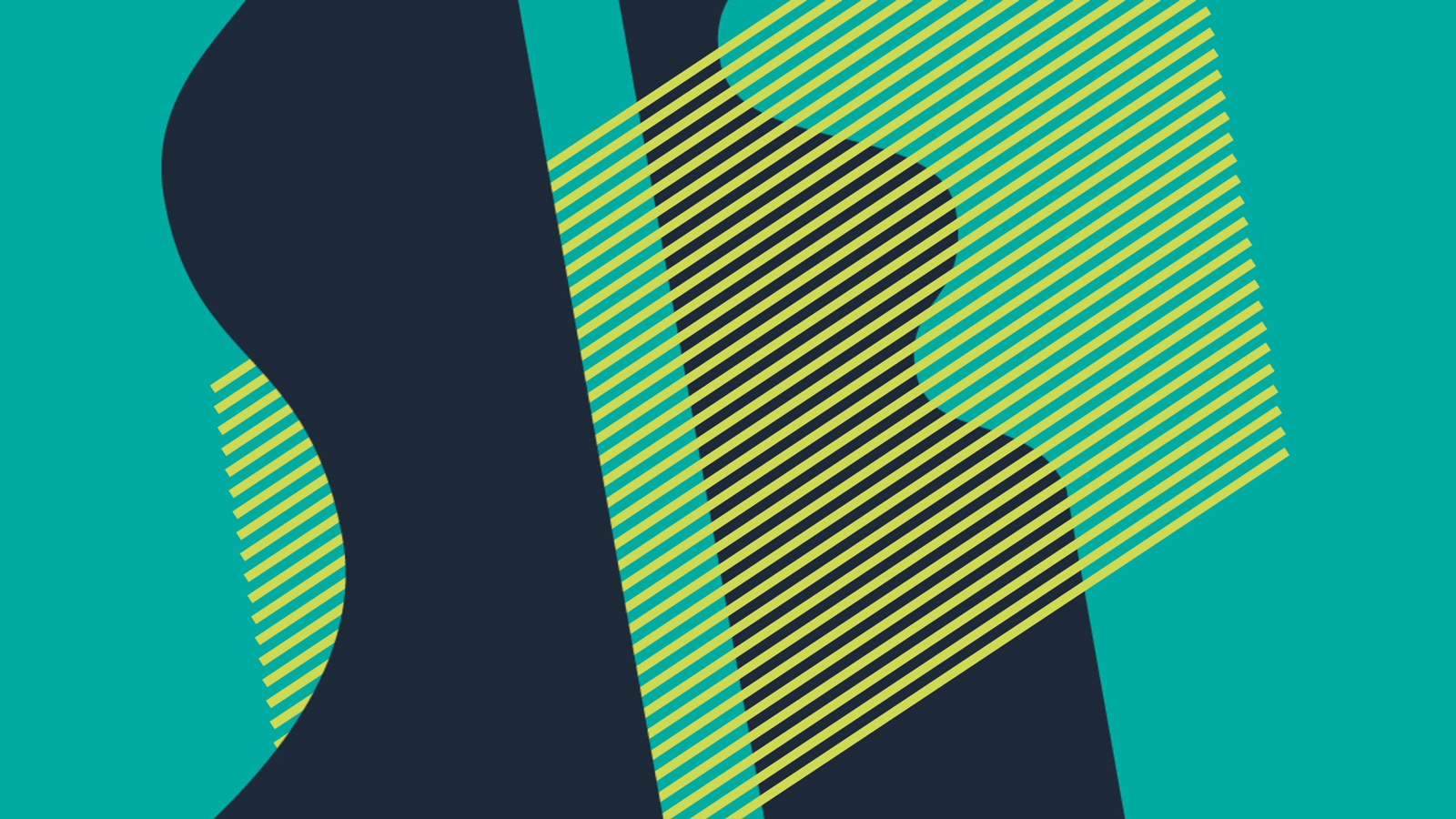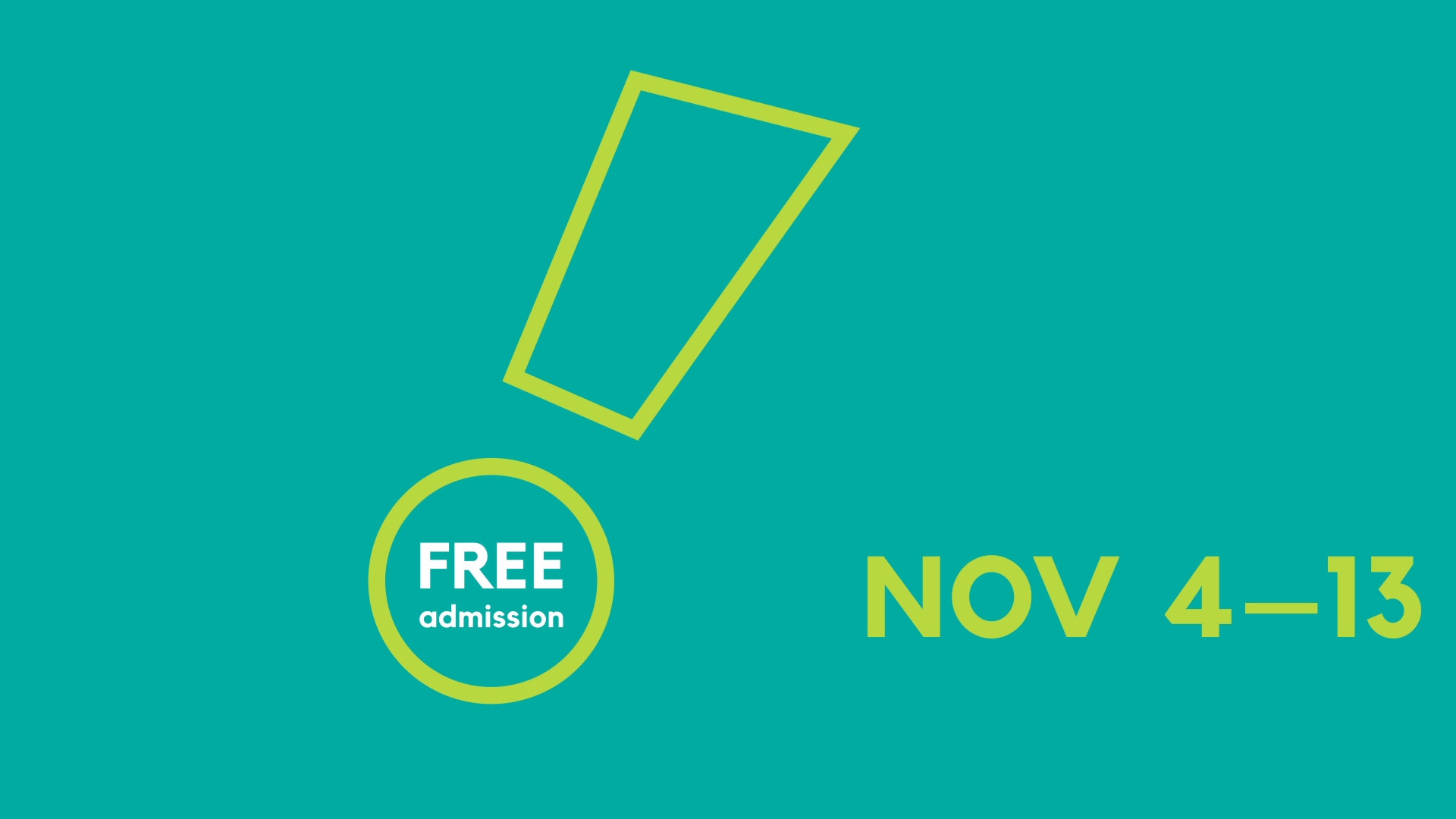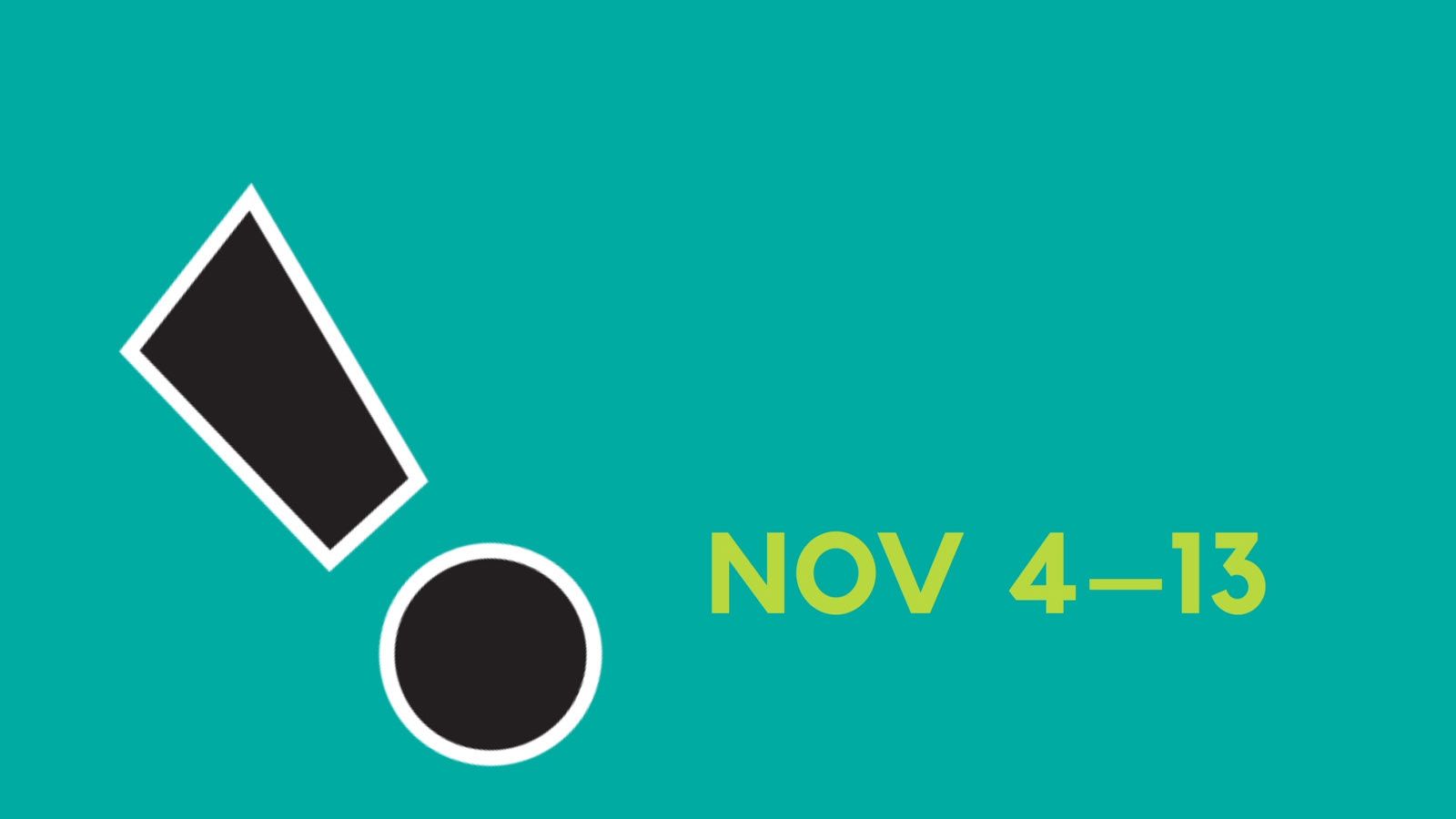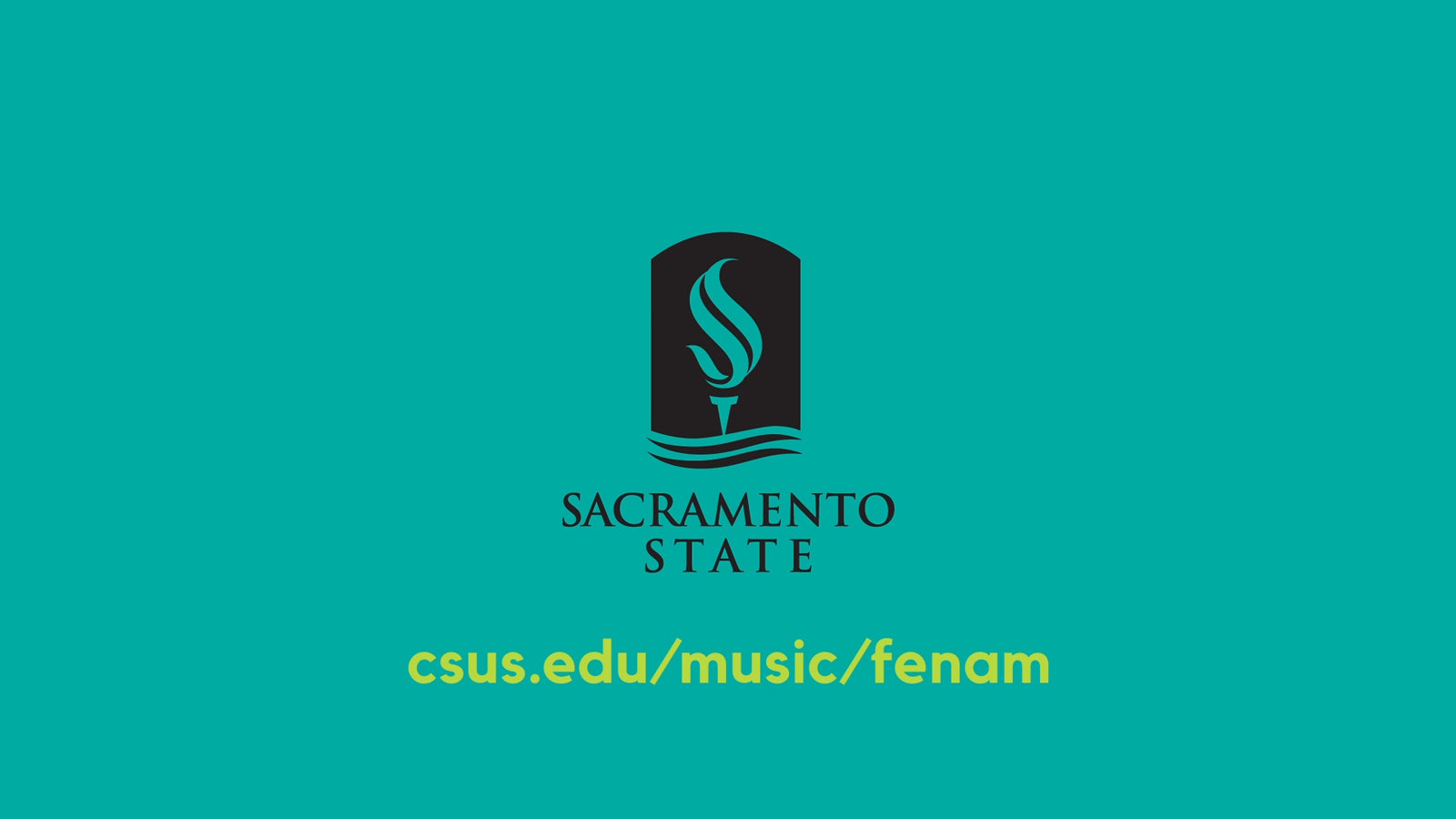 PROMOTIONAL VIDEO SPOT
The video promotion spot for the Festival of New American Music transitions from video of modes of transportation locally shot in Sacramento to the graphic elements featured in the campaign print materials. The imagery alludes to the wide range of music encompassed by New American music and infers to the viewer that the festival holds appeal for all audiences.