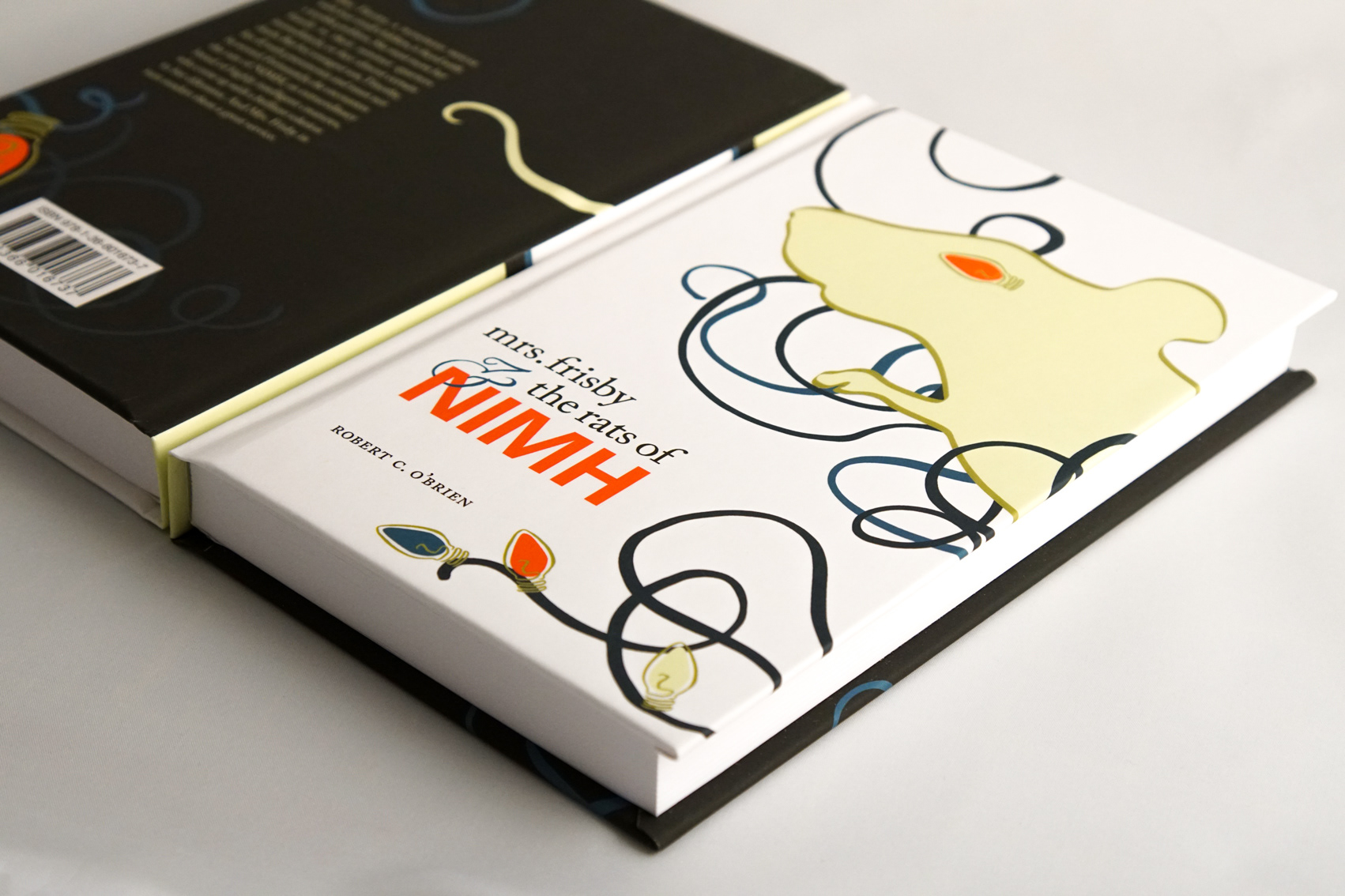 A children's book written in 1971 by Robert C. O'Brien, Mrs. Frisby & the Rats of NIMH was the winner of the 1972 Newbery Medal and adapted for film in 1982 as The Secret of NIMH. The story follows a widowed mouse and her dealings with a group of former laboratory rats of sentient intelligence. 
The hardbound book is 256 pages with a 5"x8" page layout.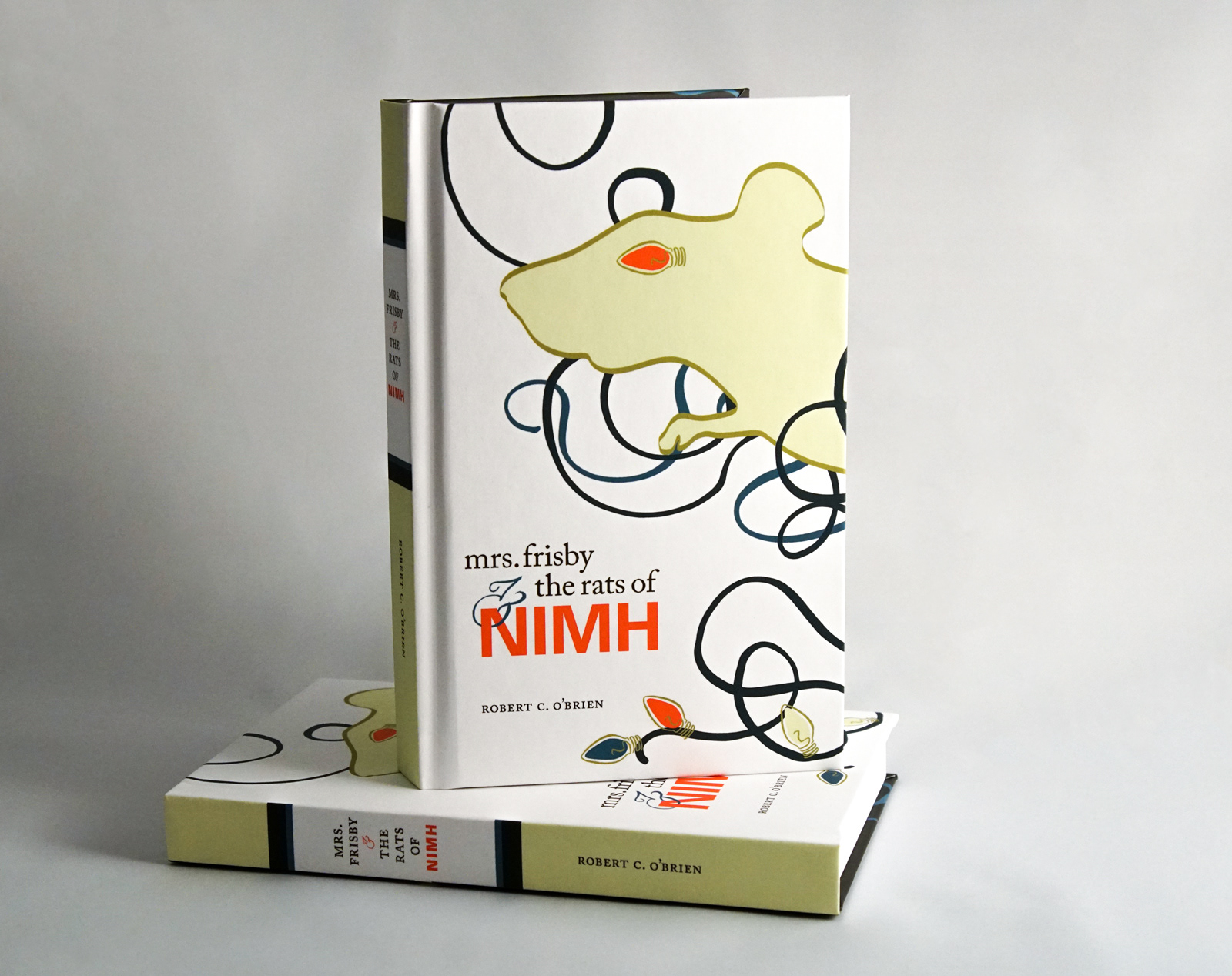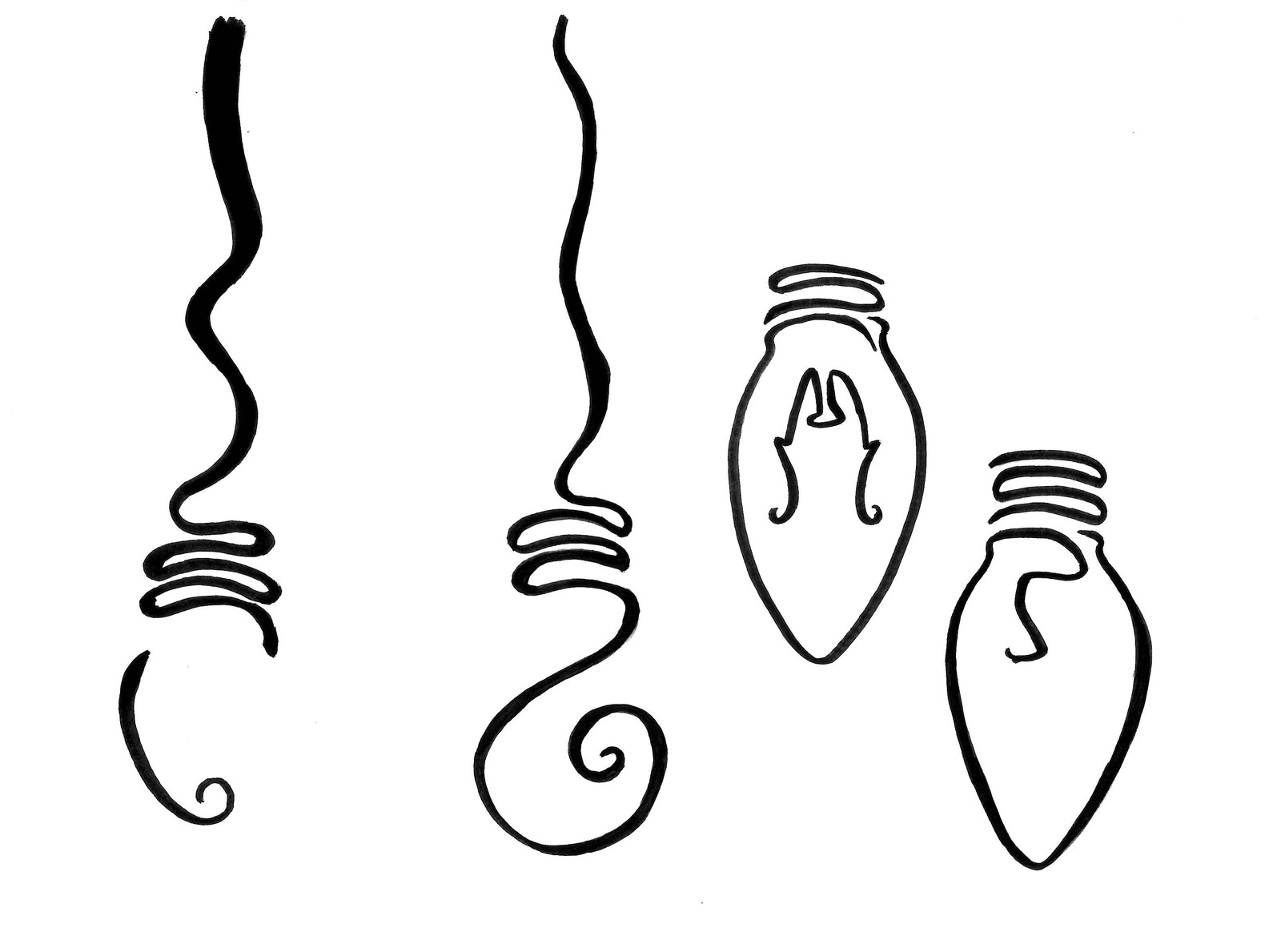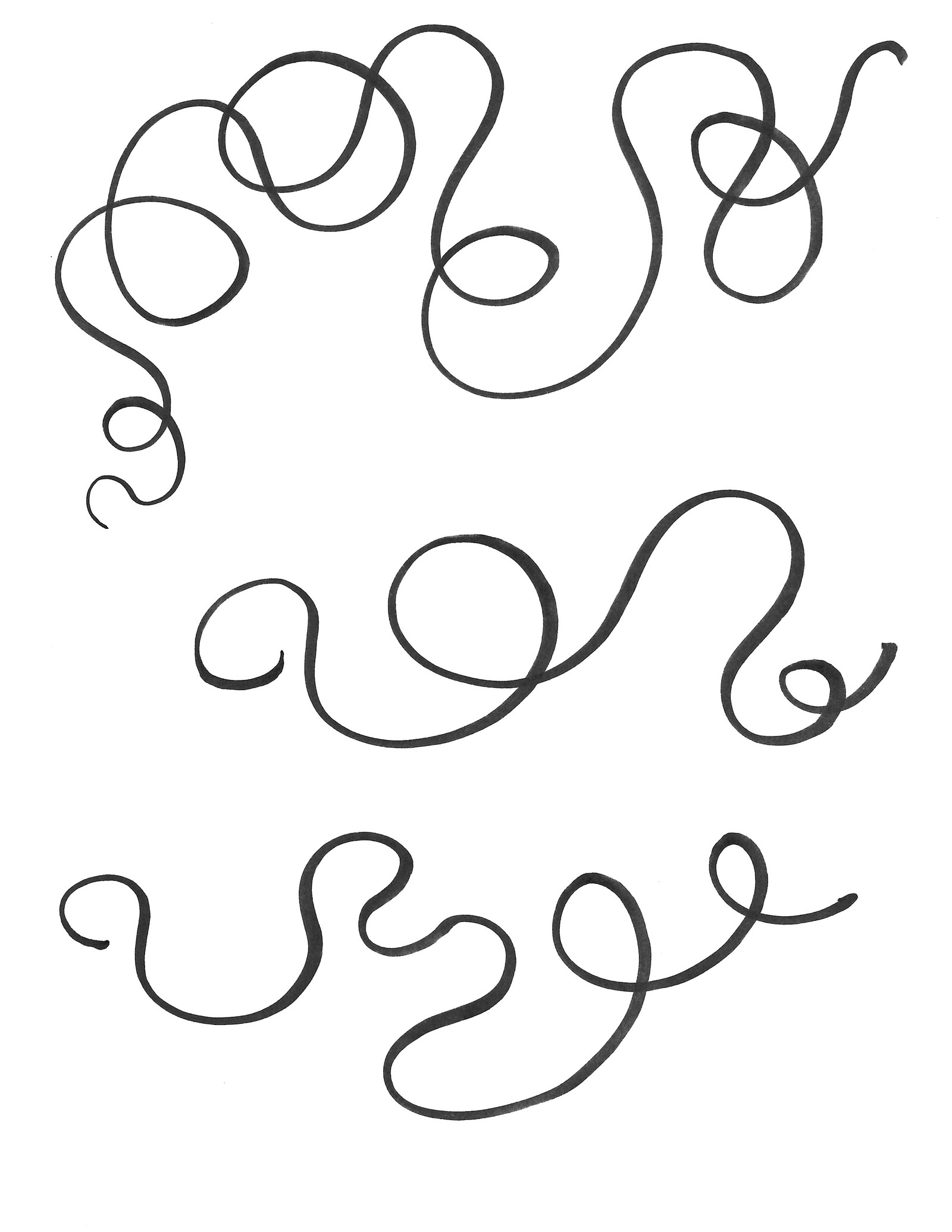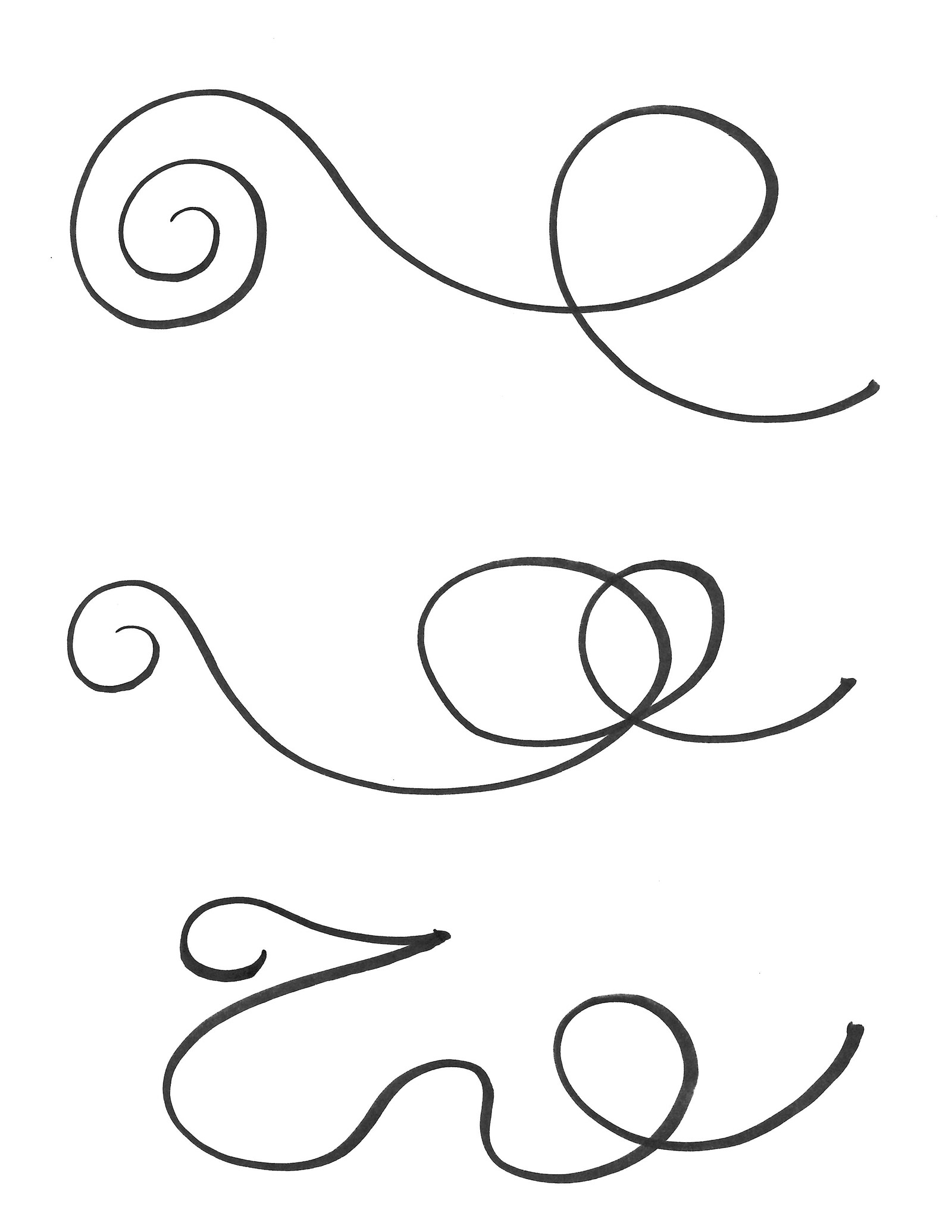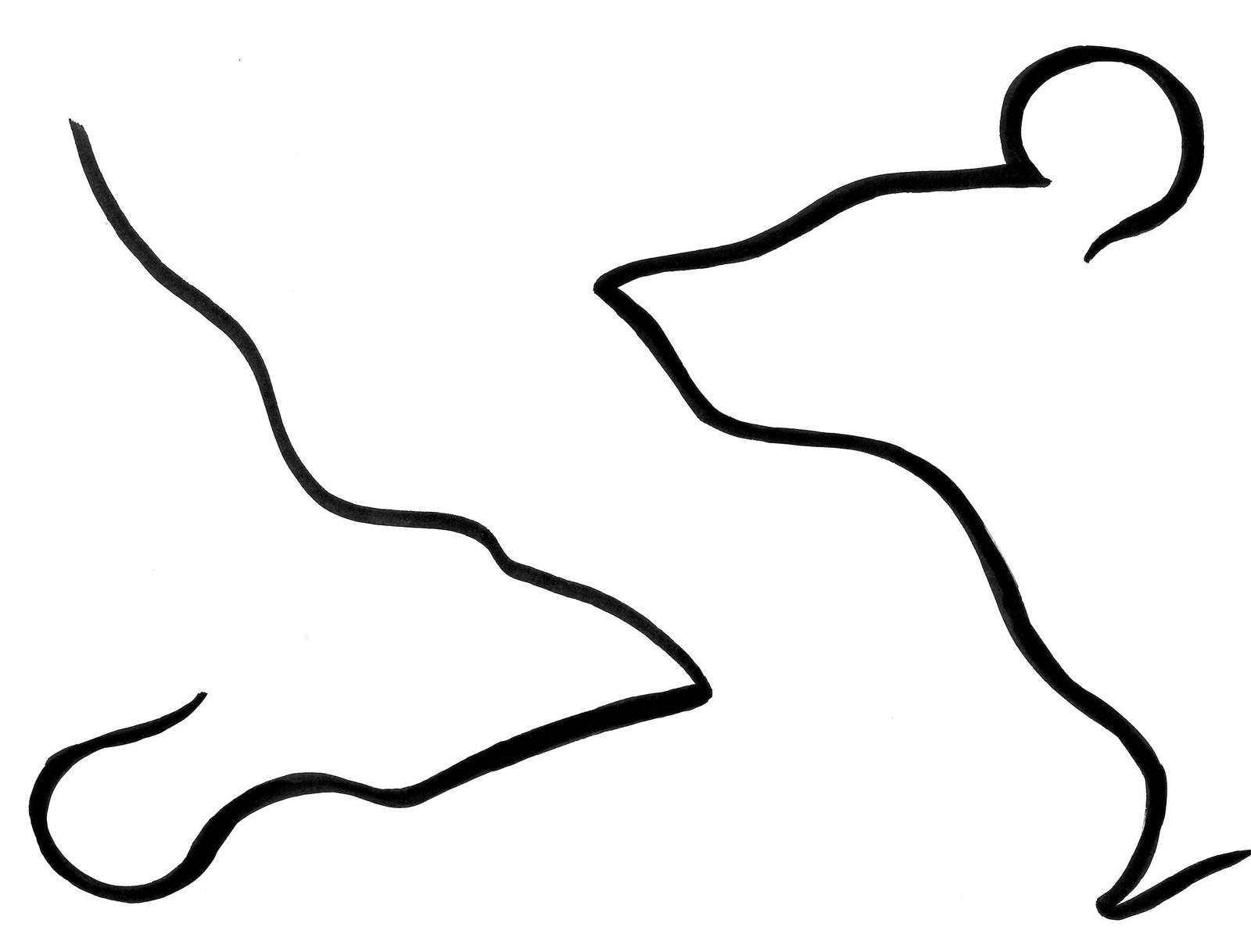 COVER ILLUSTRATION
The story of the rats relates how they came to use electricity in their lives. Stealing the electricity and X-mas lights from the farmer had become a moral dilemma for the rats—and in the course of events, they seek to find true independence, free from reliance on humans. 
The light bulbs in the illustration are symbolic of their enlightenment, while the wires of the lights are the plight in which they have become entangled.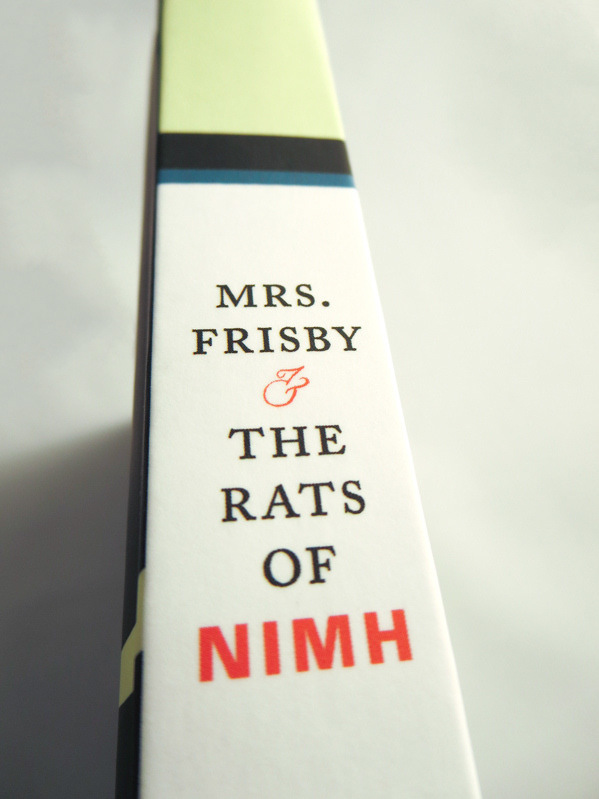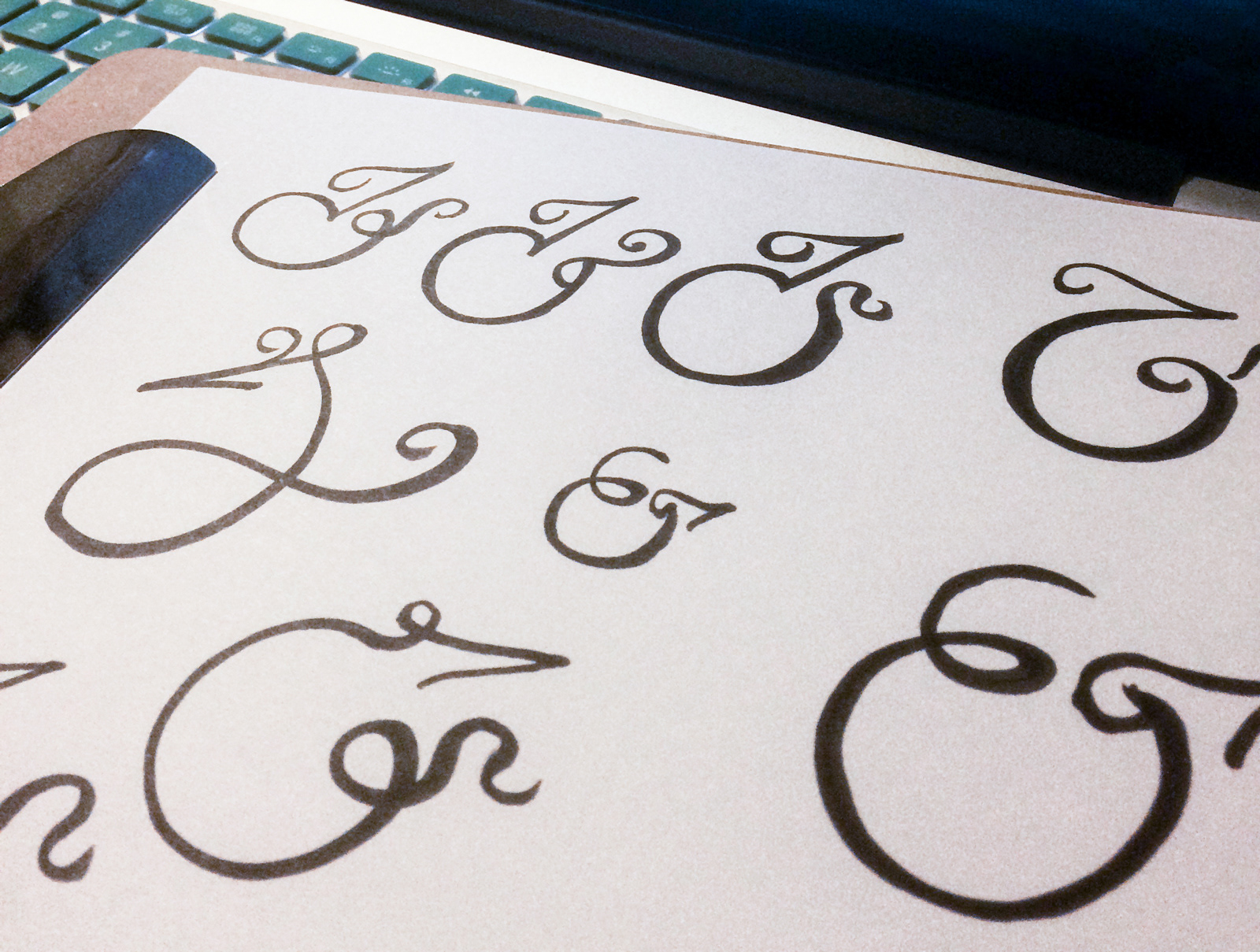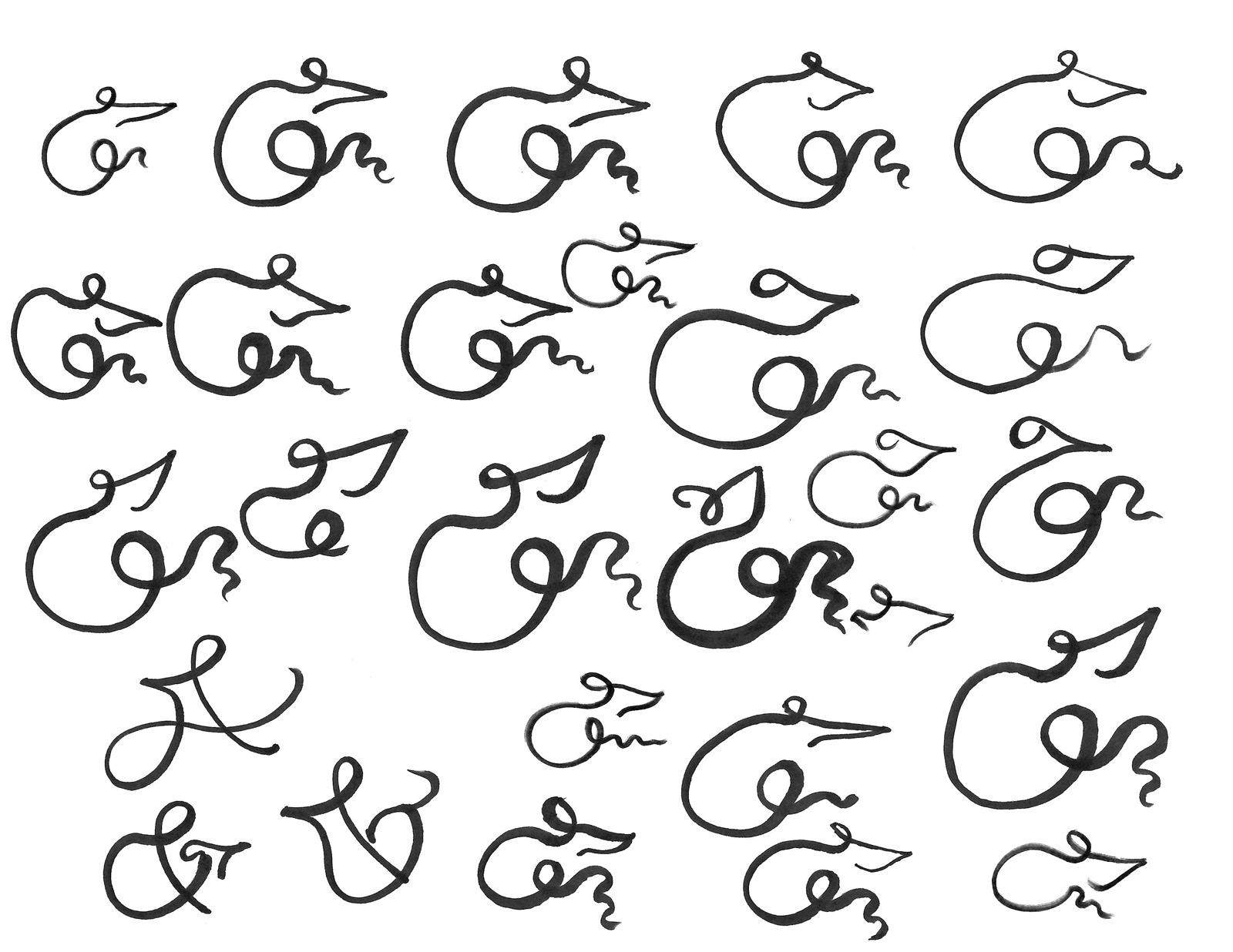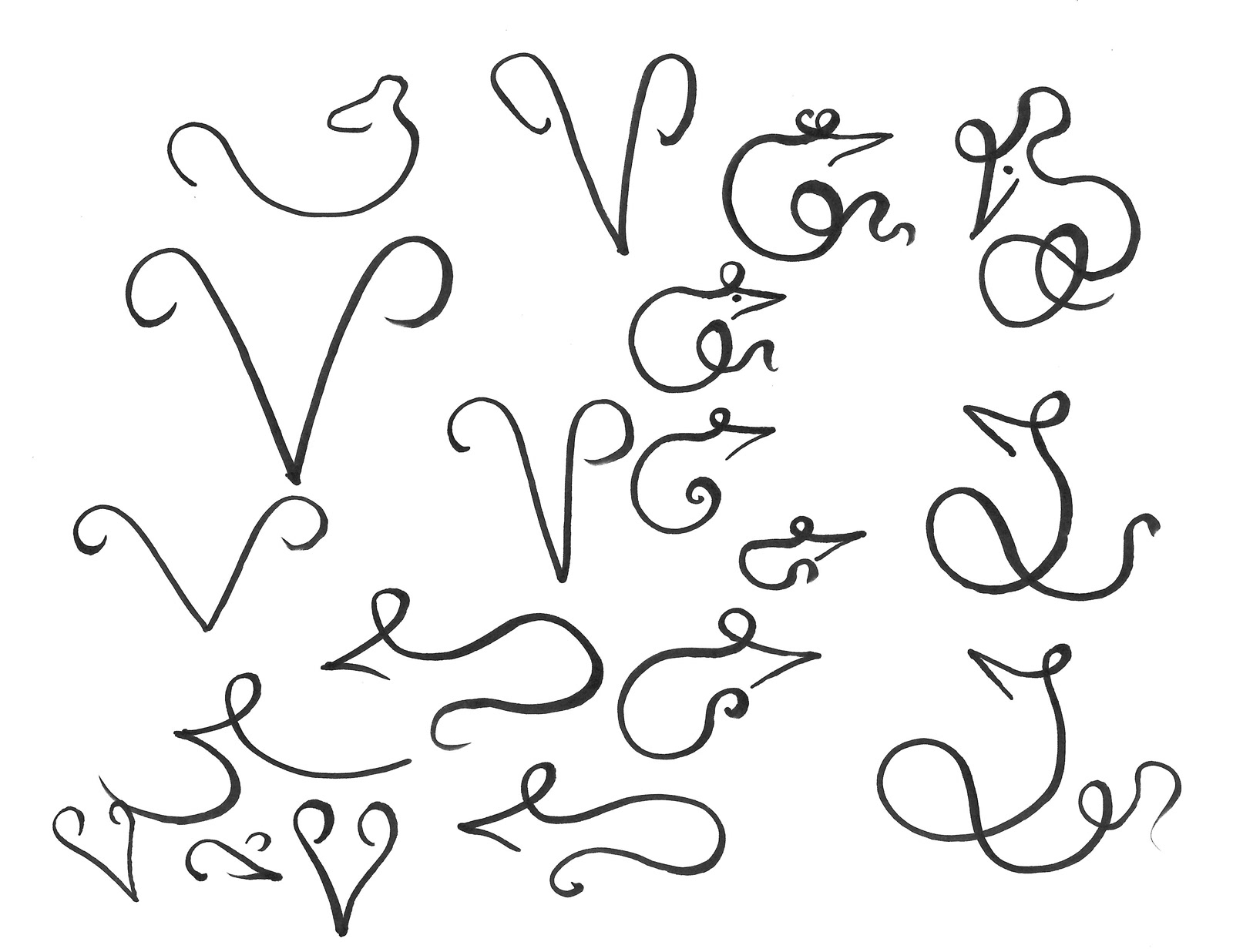 TITLES
To relate the illustration and nature of the content back to the typography, the ampersand is drawn in the figure of a rat. The ampersand appears within the book title in a multitude of configurations, and within the folio and chapter heading as appropriate to the titles.
The book title is composed in the Caslon typeface contrasting with 

"
NIMH
"
 in Univers to communicate the clash between nature and science.