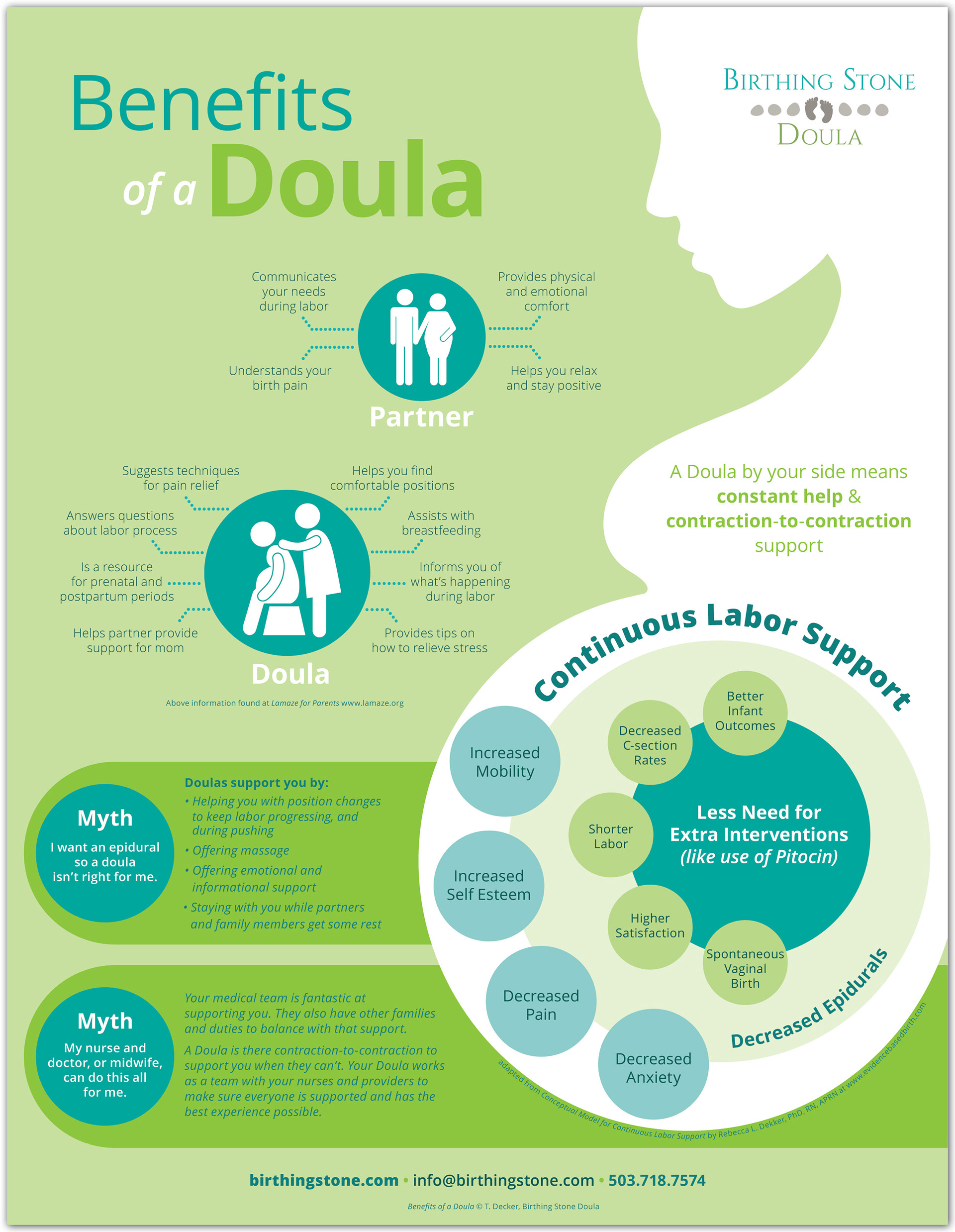 There are a lot of uncertainties for new and expecting parents. From pregnancy fears, birth plans, to caring for a newborn, Birthing Stone Doula in Beaverton, Oregon wants to dispel the myths of child birth and provide the support needed by many families. Supplying parents with targeted, quick, and accessible information is essential to Birthing Stone's business, and with this in mind, the owner required a one page flyer that could be distributed in local hospitals. Addressing the key concerns of the parent and highlighting the features of a doula's presence during childbirth, the infographic is styled with the client's branding elements to spark a relationship with the reader and Birthing Stone Doula.
8.5"x11" FLYER
The circle shape was chosen as a key element to communicate Birthing Stone
'
s message,
"
Bringing the village back to birth.
"
 Referencing the themes of community, life, and birth, the circles infer the
"
full circle
"
nature of their business.
MOTHER & PARTNER WITH DOULA
The intention of a doula is to support the family, not to replace or overstep the individual wishes of the parents. Although the infographic is focused to promote a doula
'
s services, the benefits offered by the mother
'
s partner are acknowledged by placing the partner first in the order of information presented.
Information regarding birth outcomes is composed in a nested circle graphic within the illustration of a pregnant woman to relate the nature of the internal emotions and physical needs experienced by the mother.