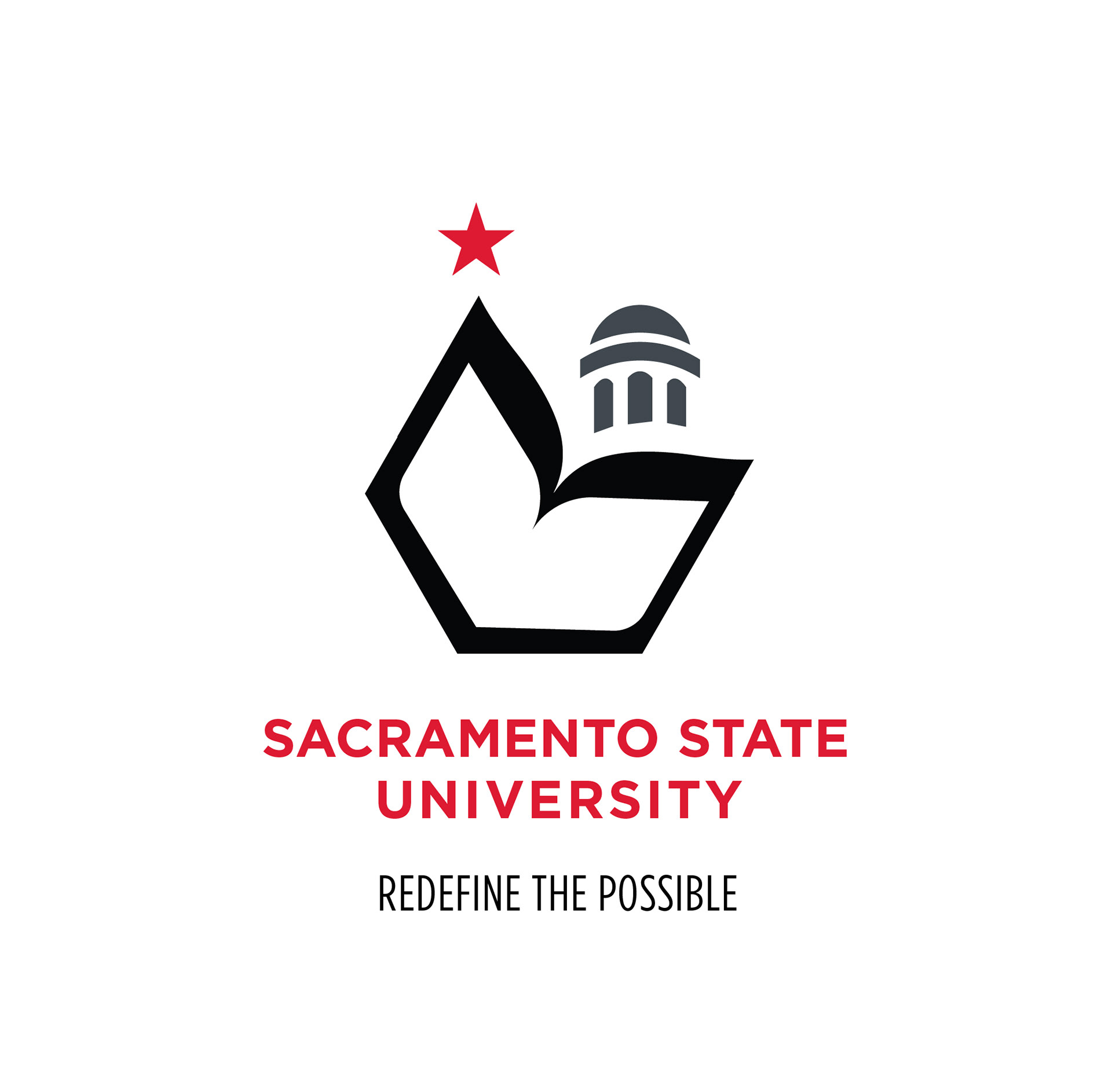 In 2008, the CSU system faced the potential crisis of closing university campuses in California due to state funding shortages. As an exercise in rebranding an educational institution, the premise of this project was to reinvent Sacramento State for the re-opening of the campus after an absence of nine years from the community. After researching the public perception of Sacramento State versus other respected universities, the concept for the rebrand addresses the perceived gap in educational values and opportunities available in the CSU system, as opposed to the UC system in California.
UNIVERSITY LOGO
As California's capitol university, the logo embodies the spirit of leadership at Sacramento State. The iconic dome of the state capitol rests upon an open book, speaking to the University
'
s position as the foundation and support of the capitol of California. The red star of California
'
s state flag is ignited by the flame of knowledge, sparked within the book and representing the University's location in the heart of Sacramento.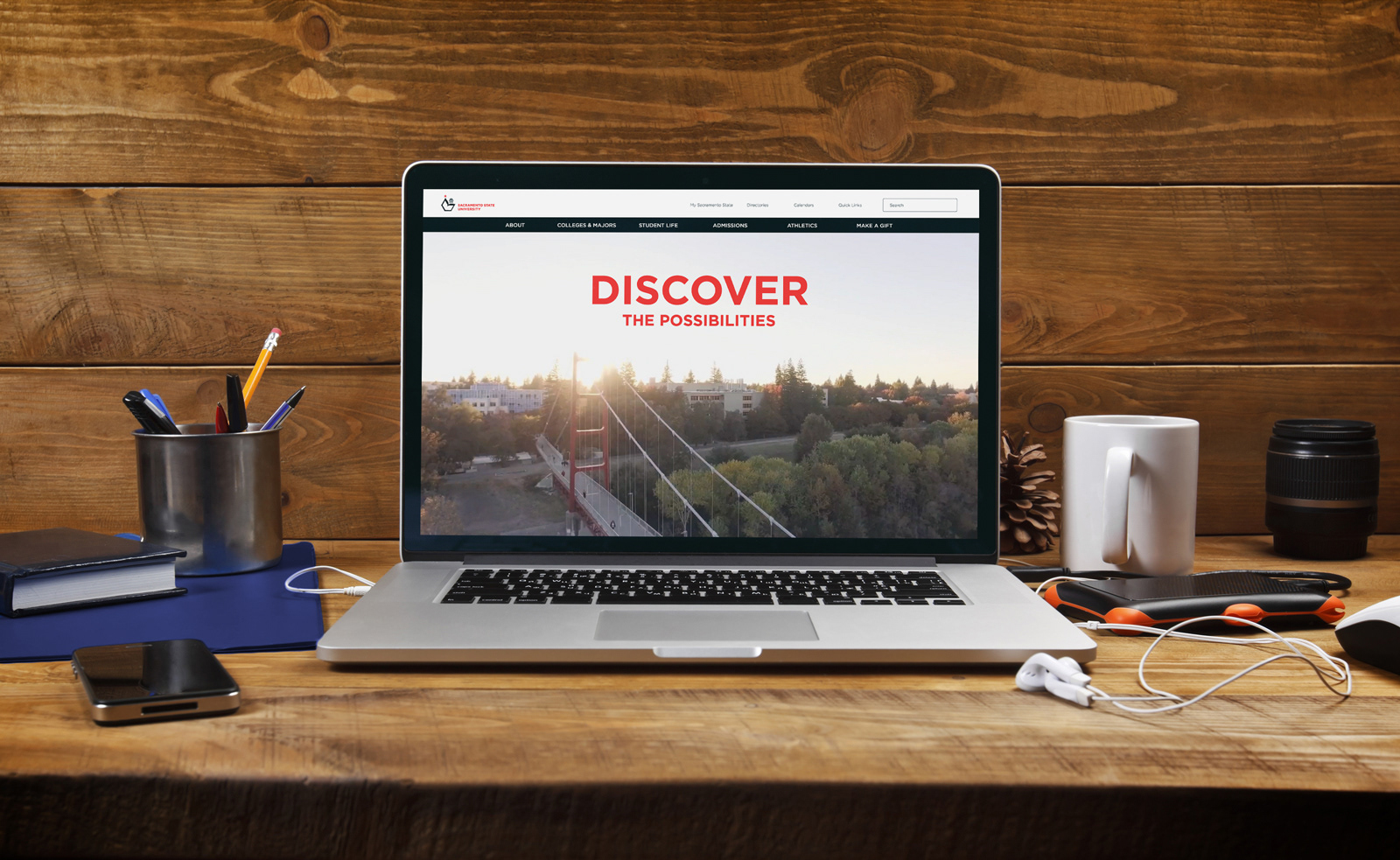 WEBSITE
As the first connection a person makes with Sacramento State University, the website serves as the primary source of information about the University. The design of the website uses dynamic video and photography to engage viewers with the University and maintains a clean, gridded layout which is easy and comfortable to navigate.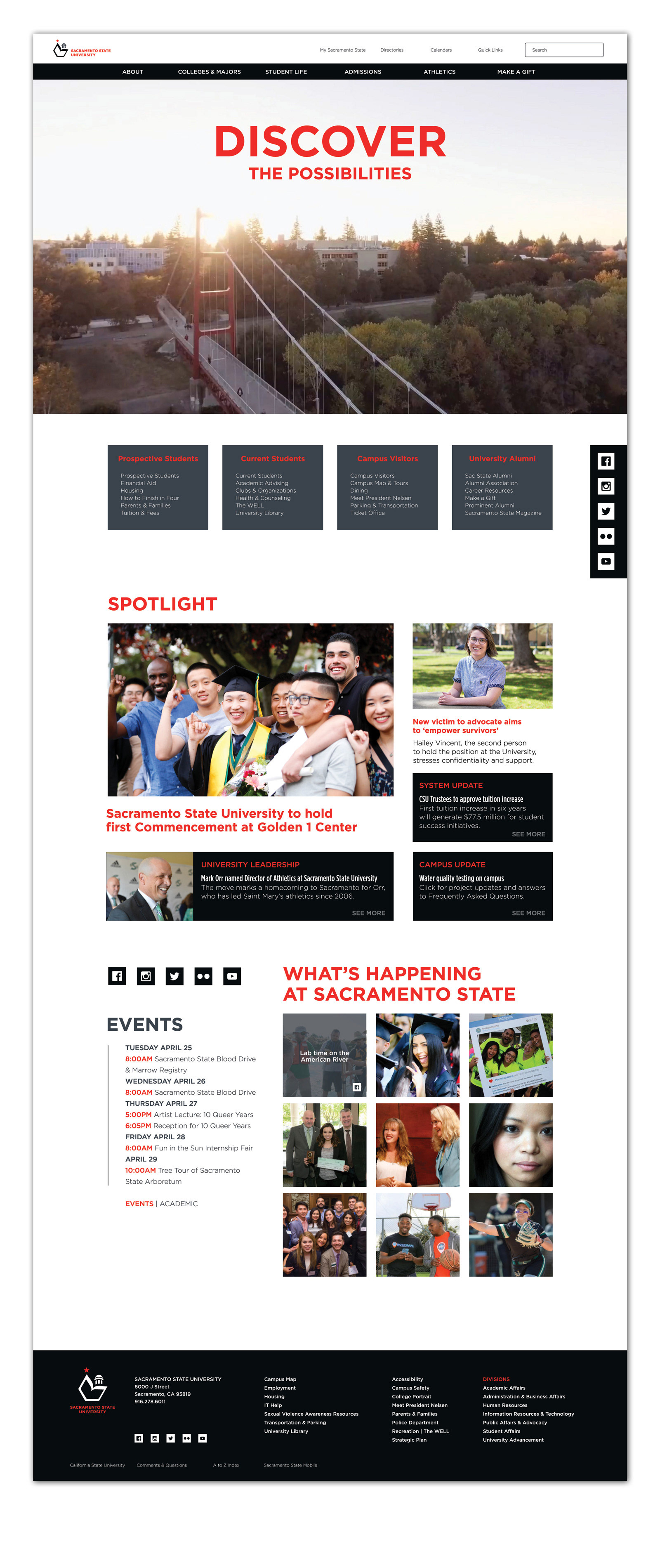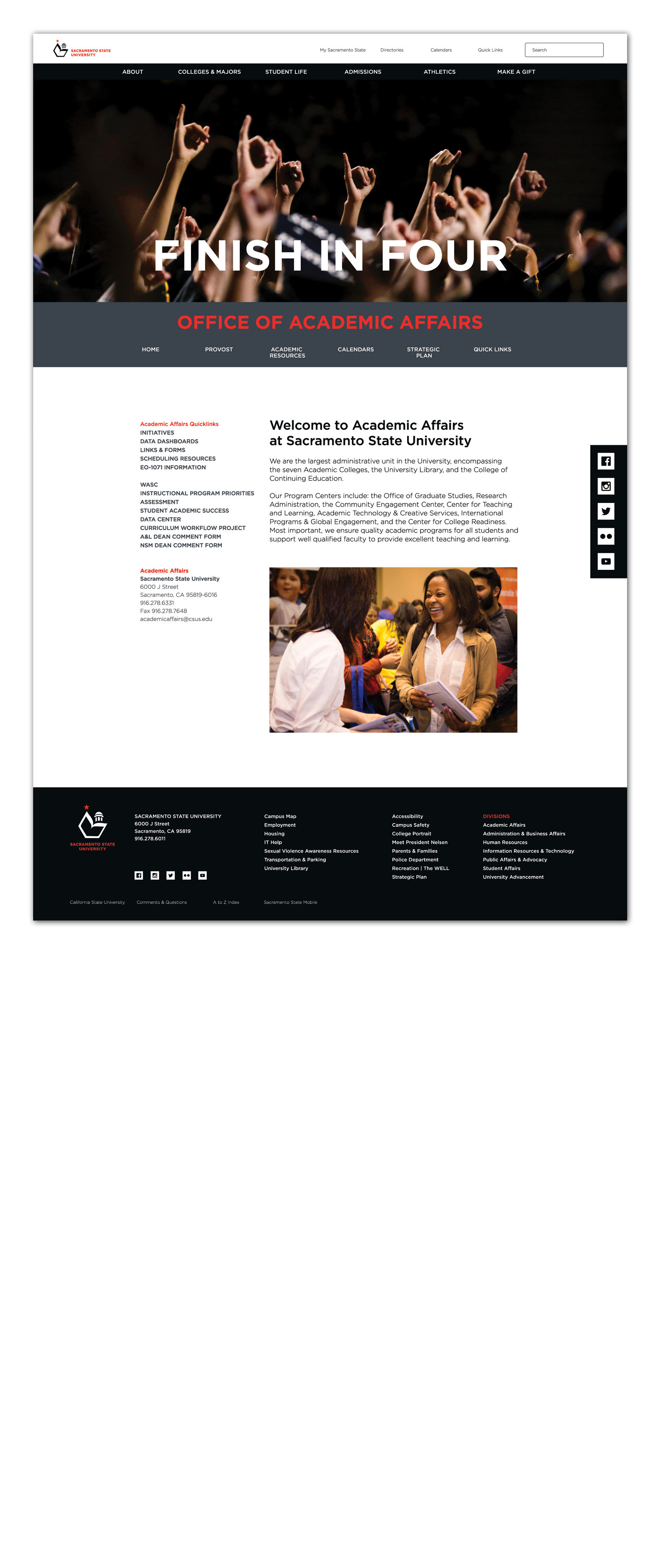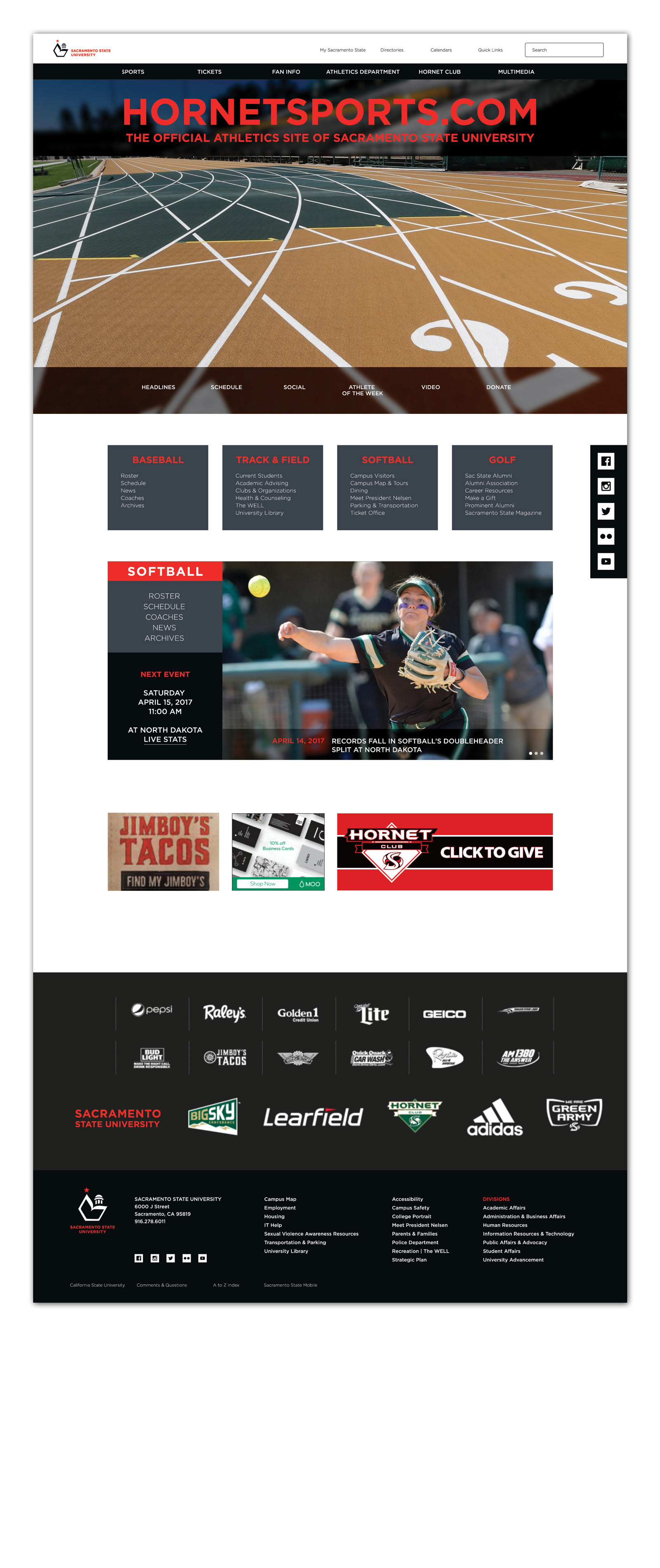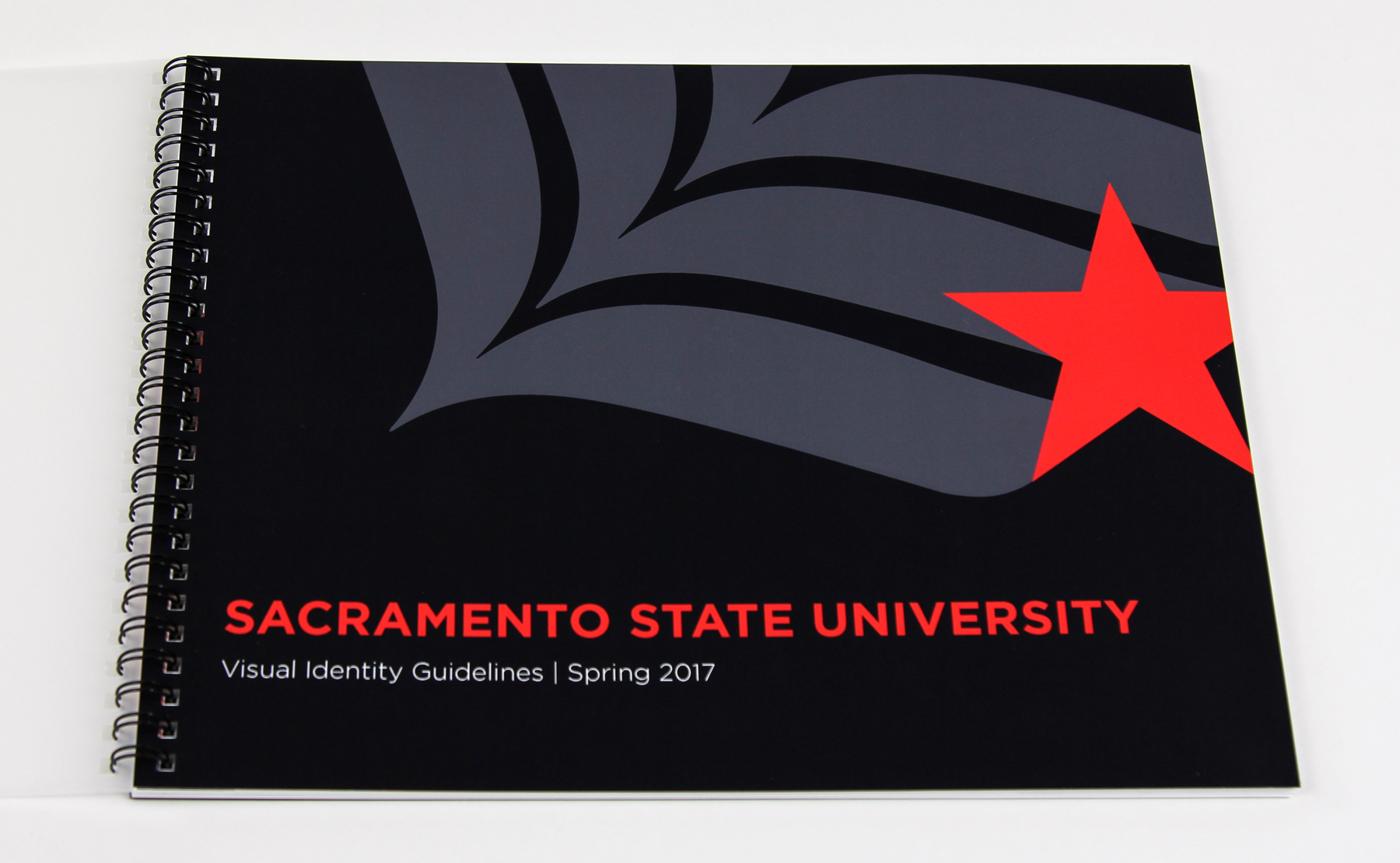 VISUAL IDENTITY GUIDELINES