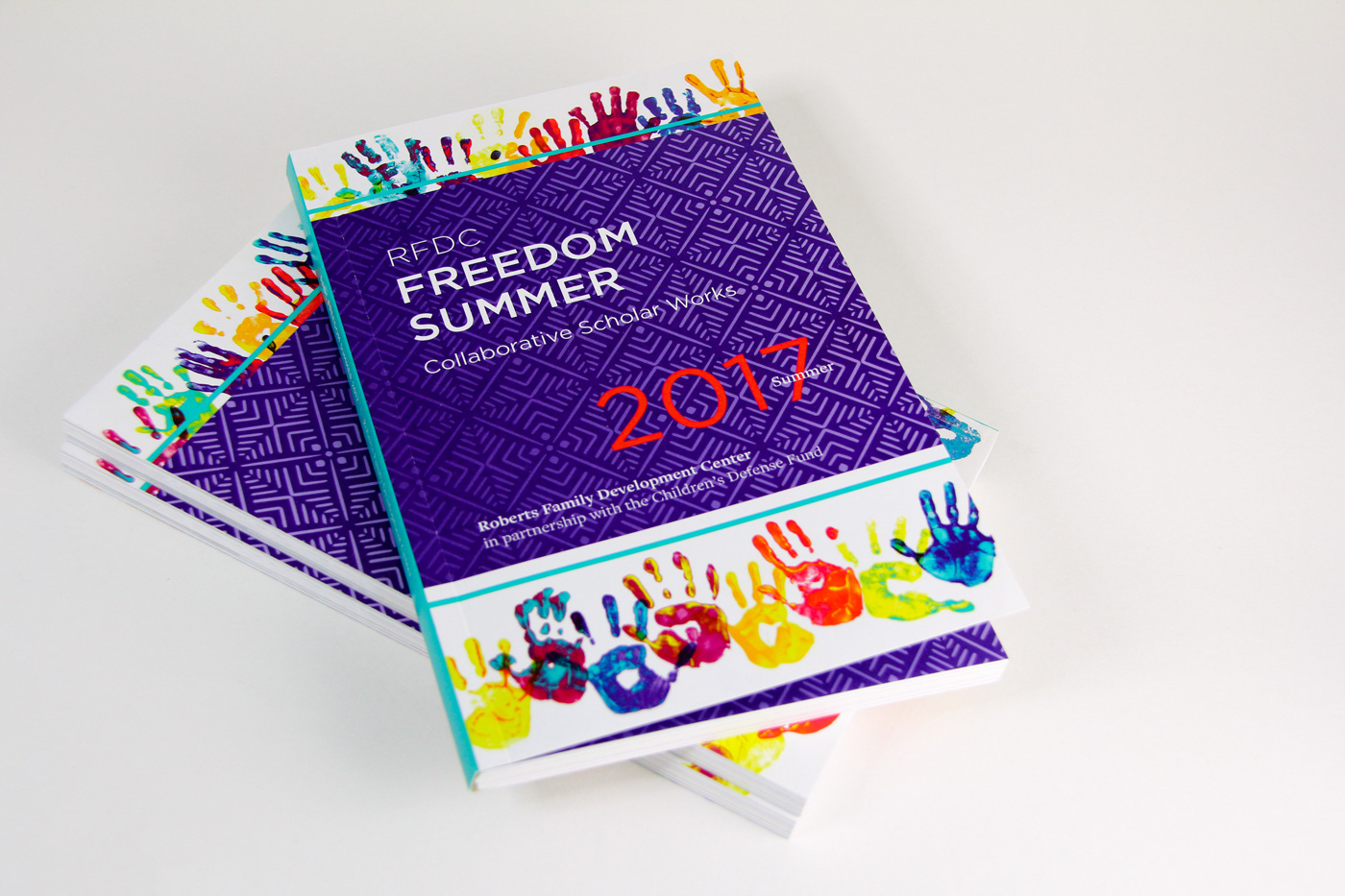 The Roberts Family Development Center is a non-profit organization dedicated to serving children from diverse backgrounds. In partnership with the Children's Defense Fund, RFDC provided youth in the Sacramento area with the opportunity to participate in their Freedom Writers summer program. The scholars spent the summer developing written and illustrative pieces for a book compilation to share their unique perspectives and experiences.
To showcase the scholars' achievements in the Freedom Writers program, Reprographics Services and President Robert S. Nelsen at Sacramento State provided for the design and printed publication of the culminating book to share with the community.
COVER ARTWORK
The cover for RFDC Freedom Summer 2017 was developed to integrate the handprints of the RFDC kinder classes. Scanned from the original tempera paint prints, each handprint was digitally manipulated to match the color palette of the book.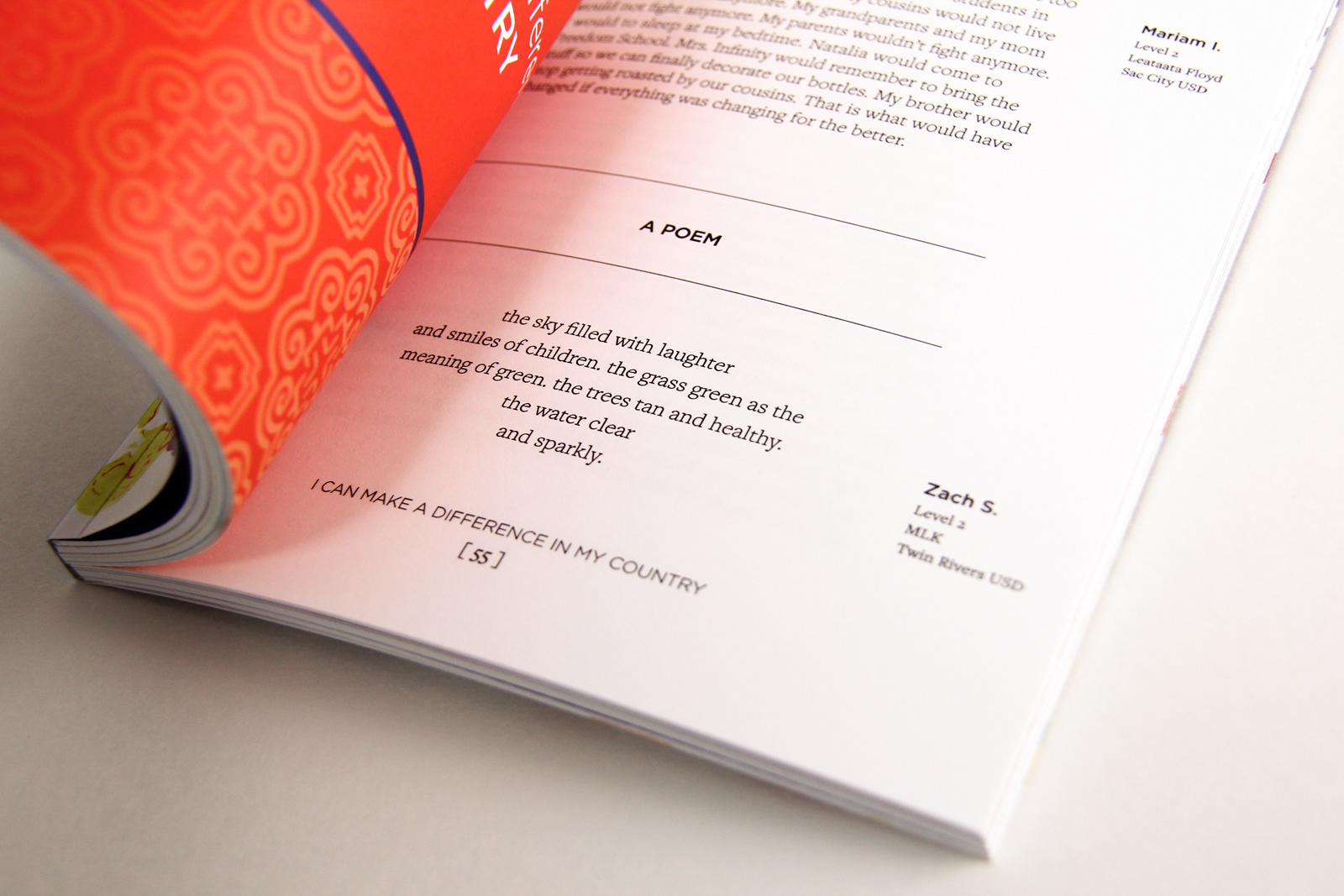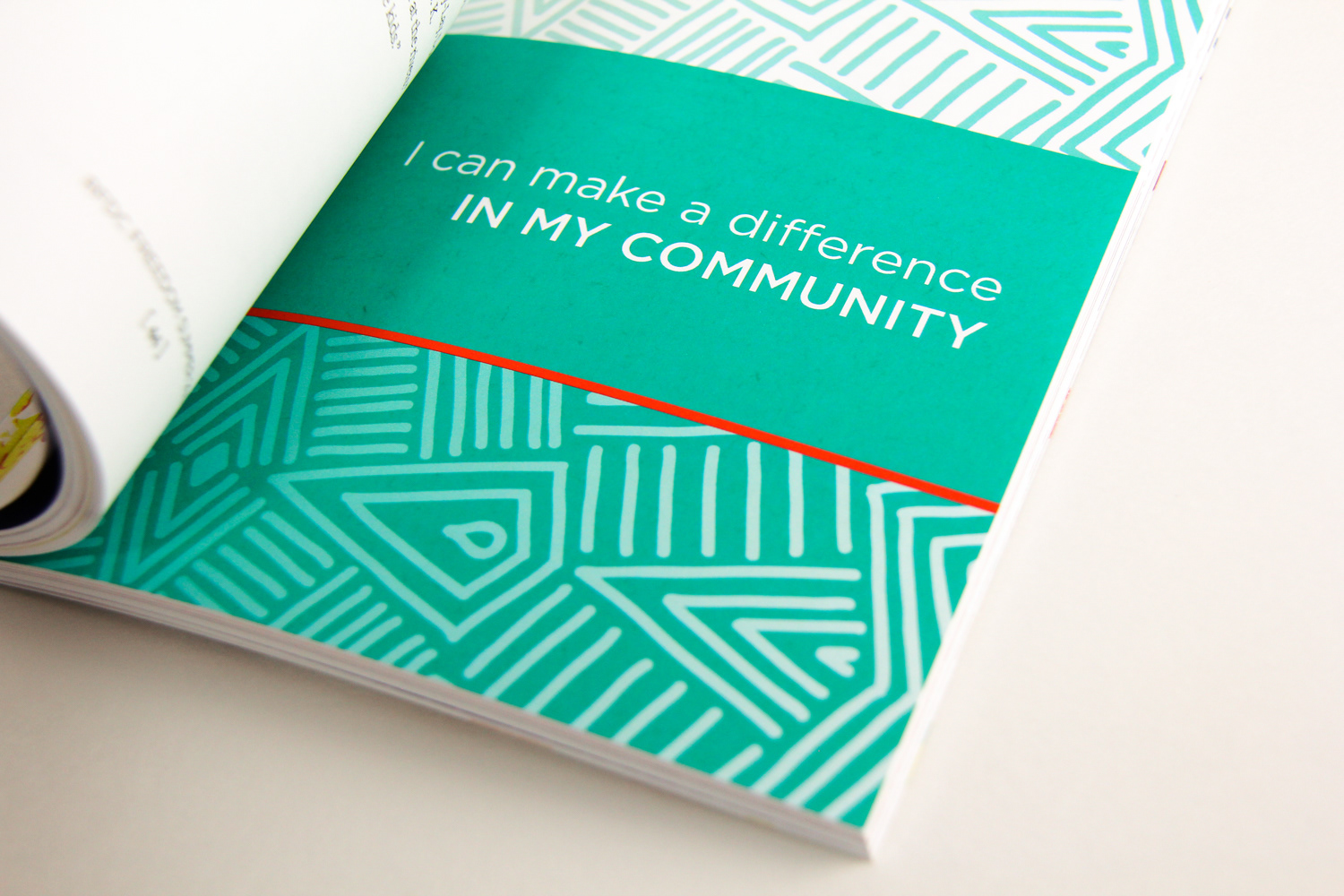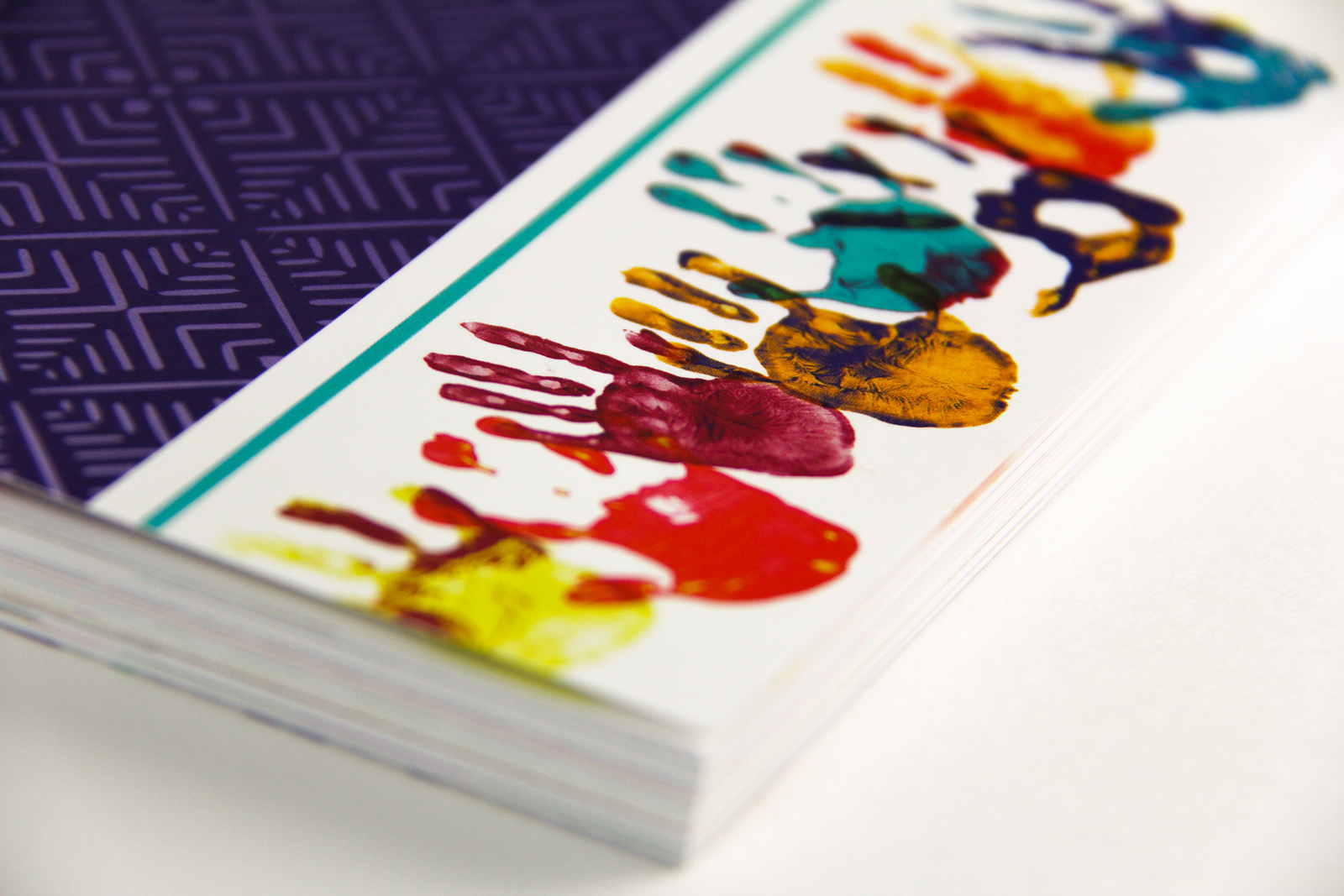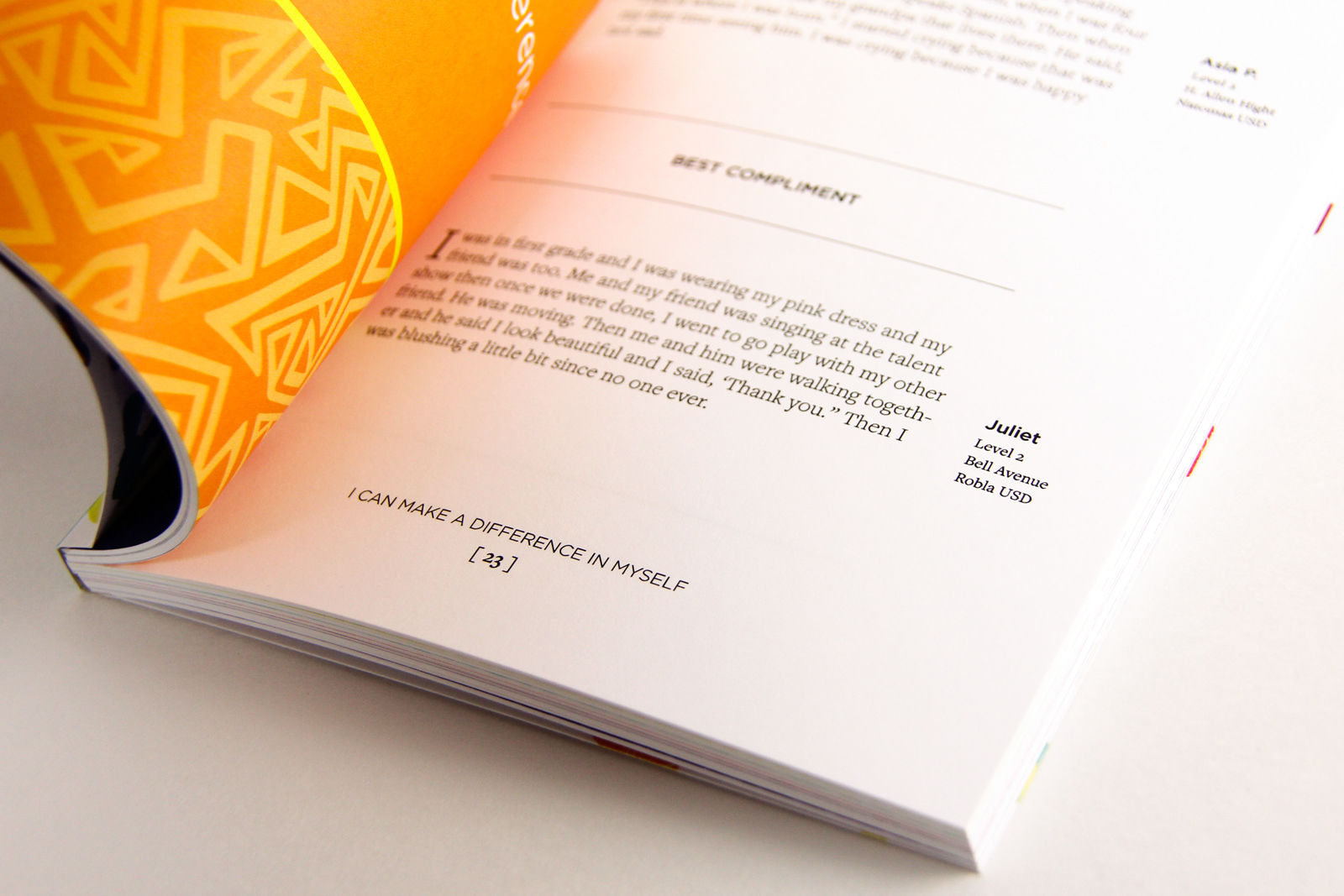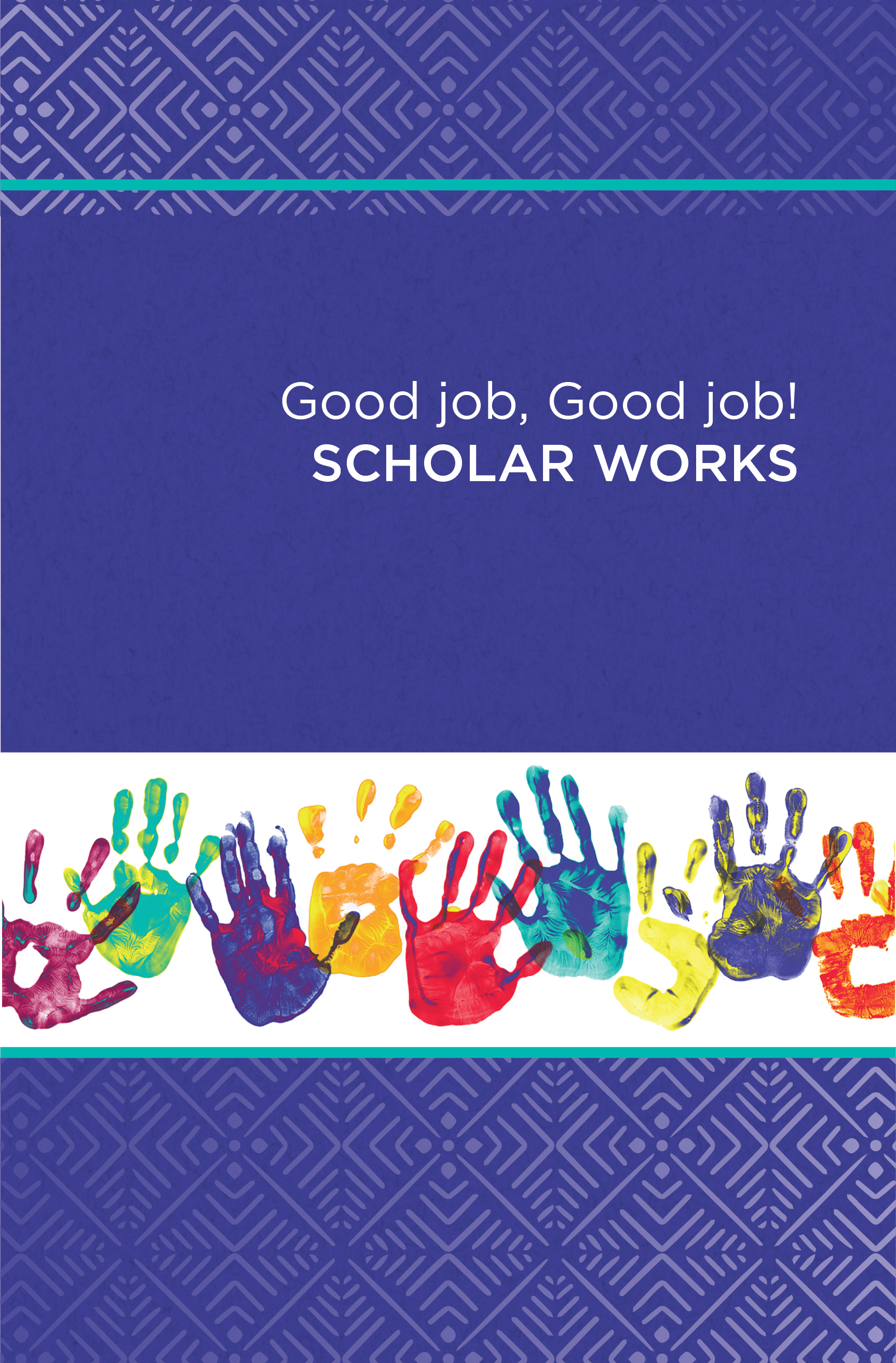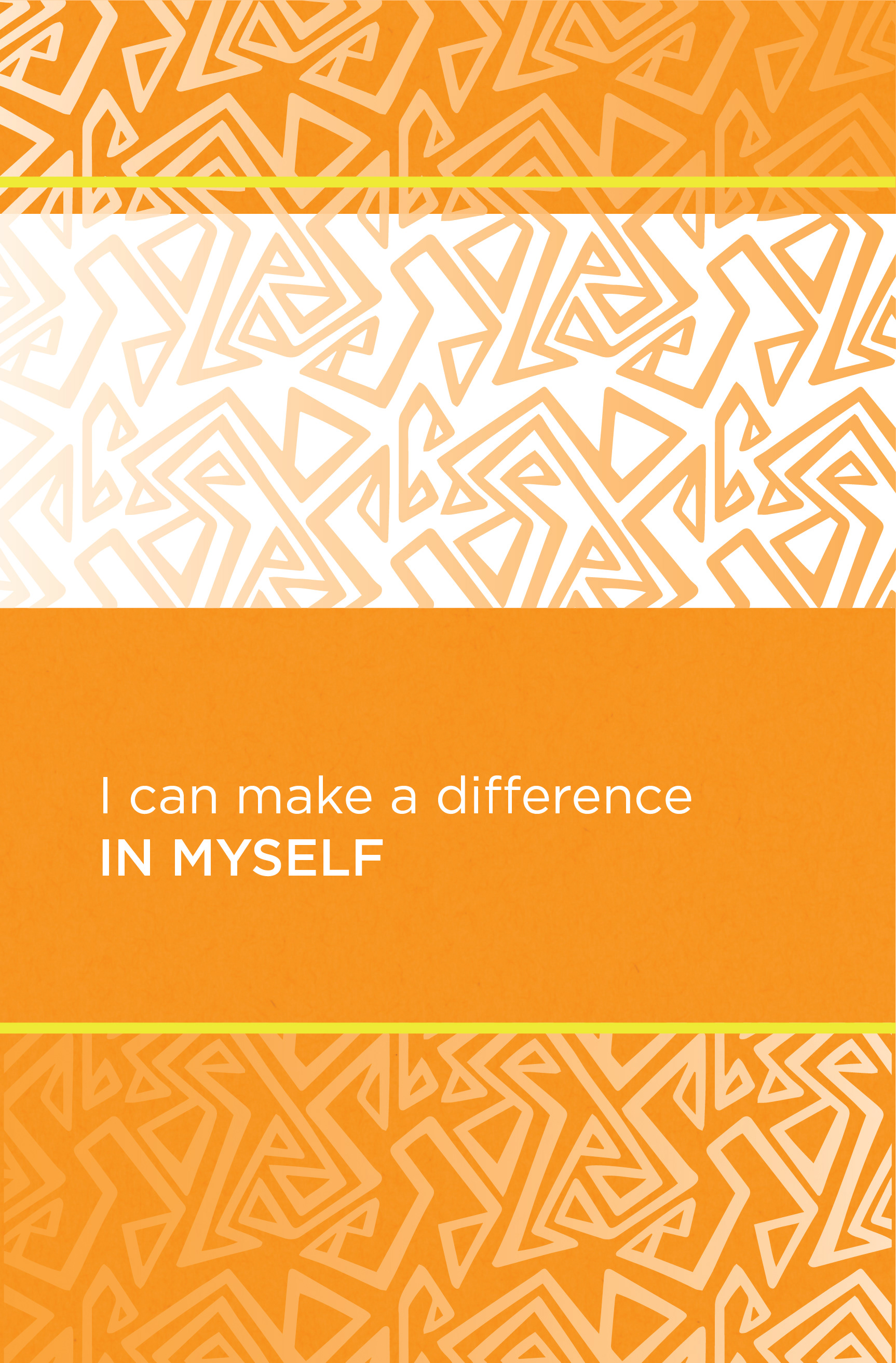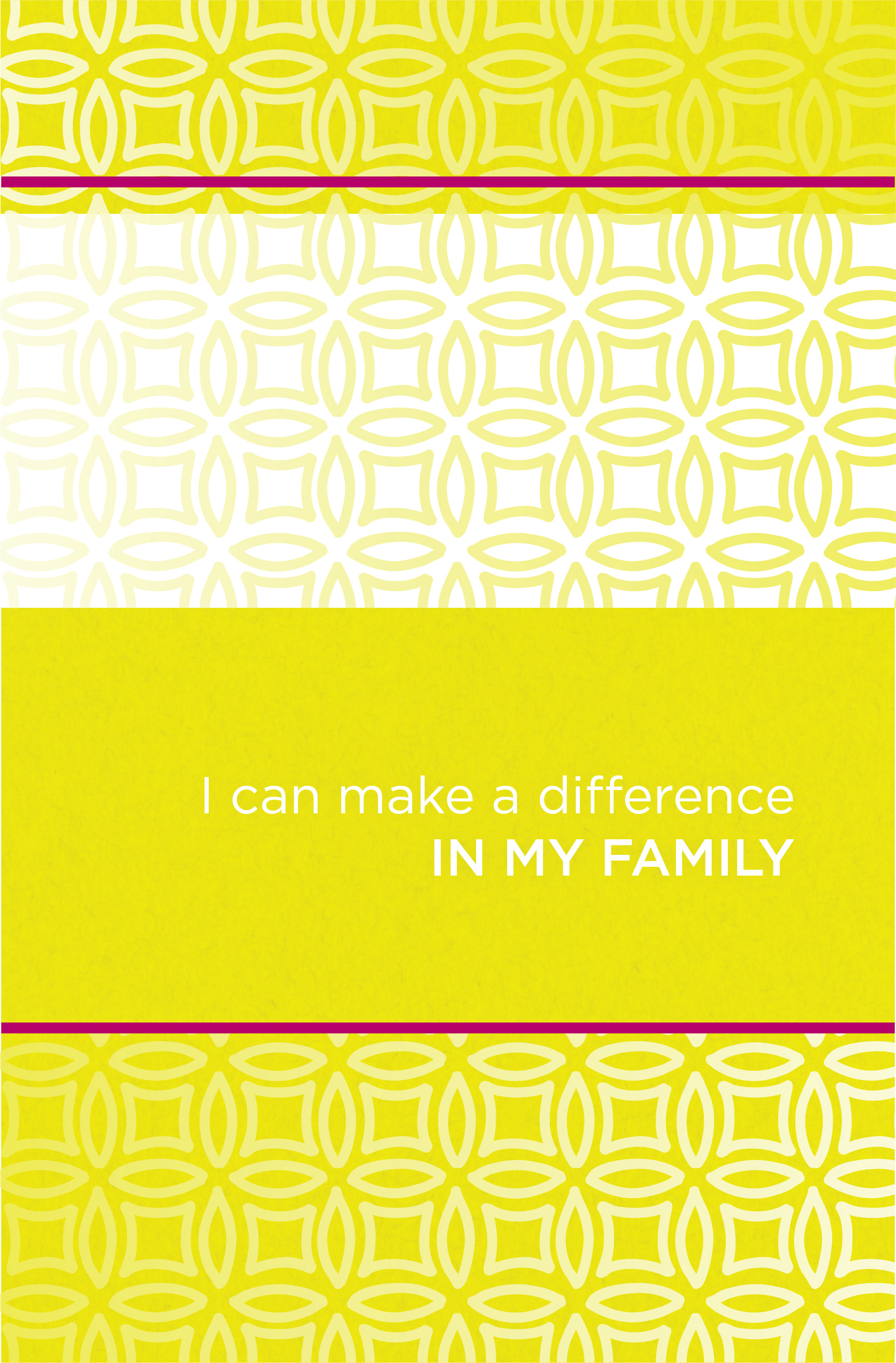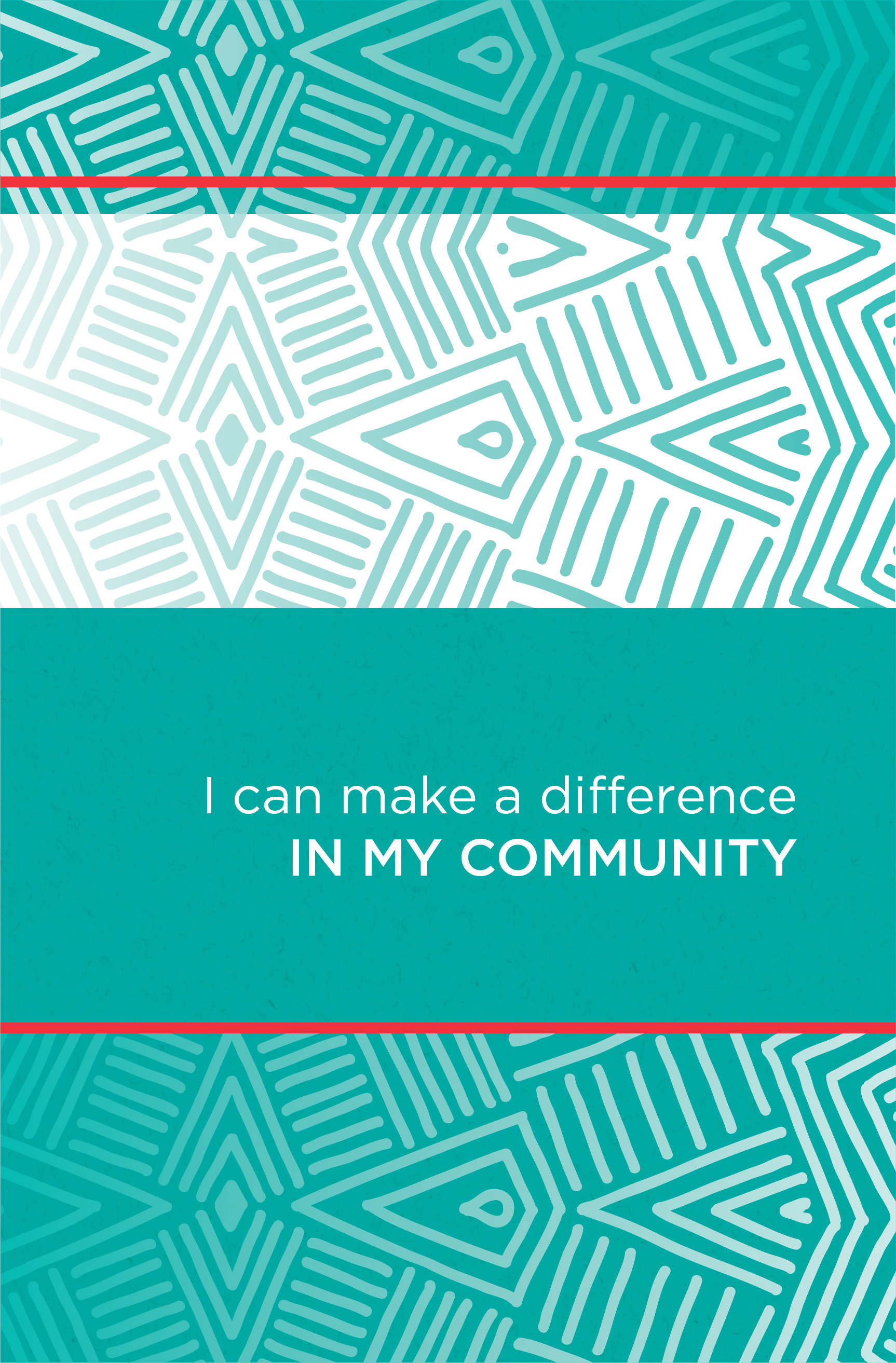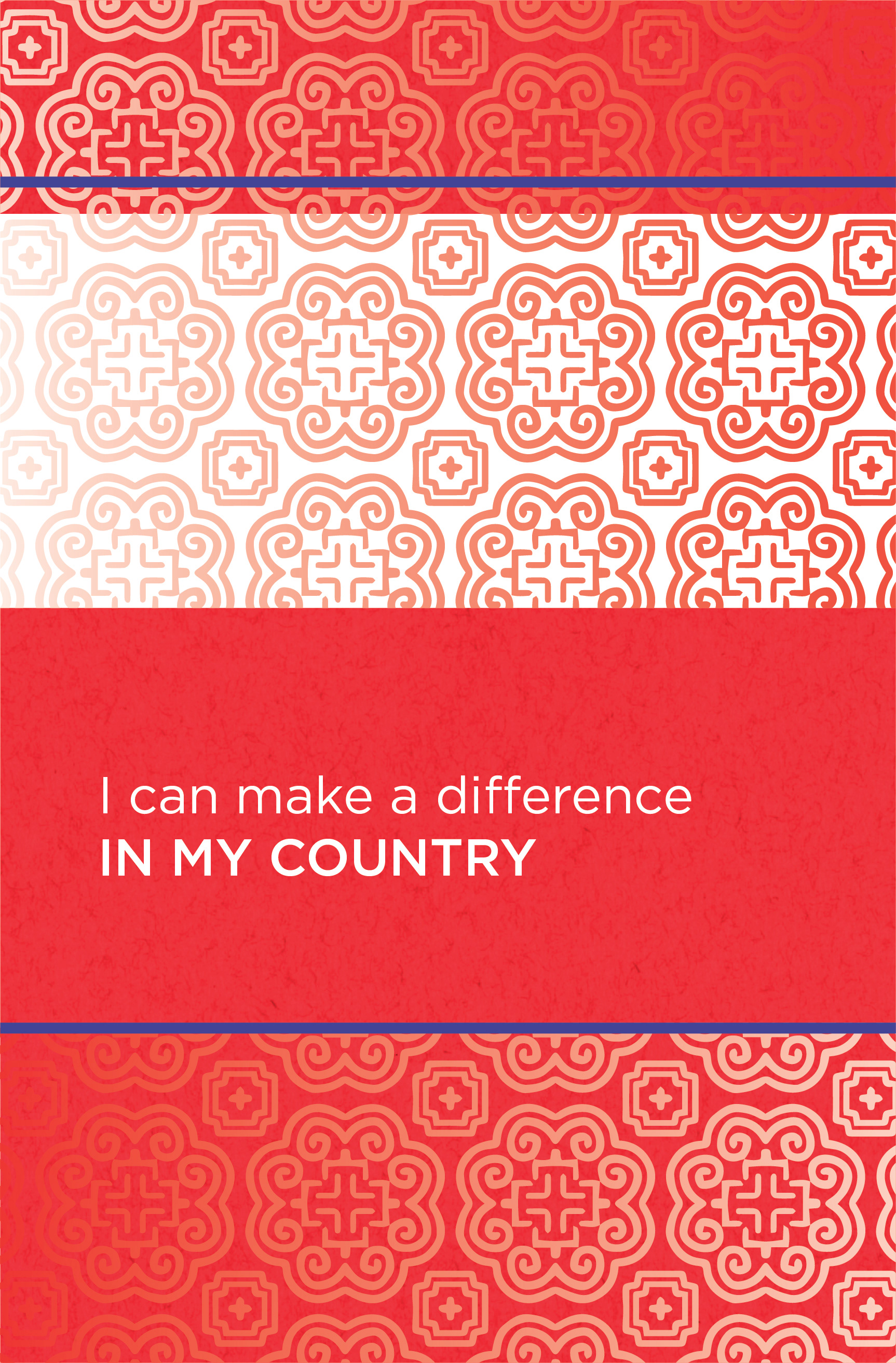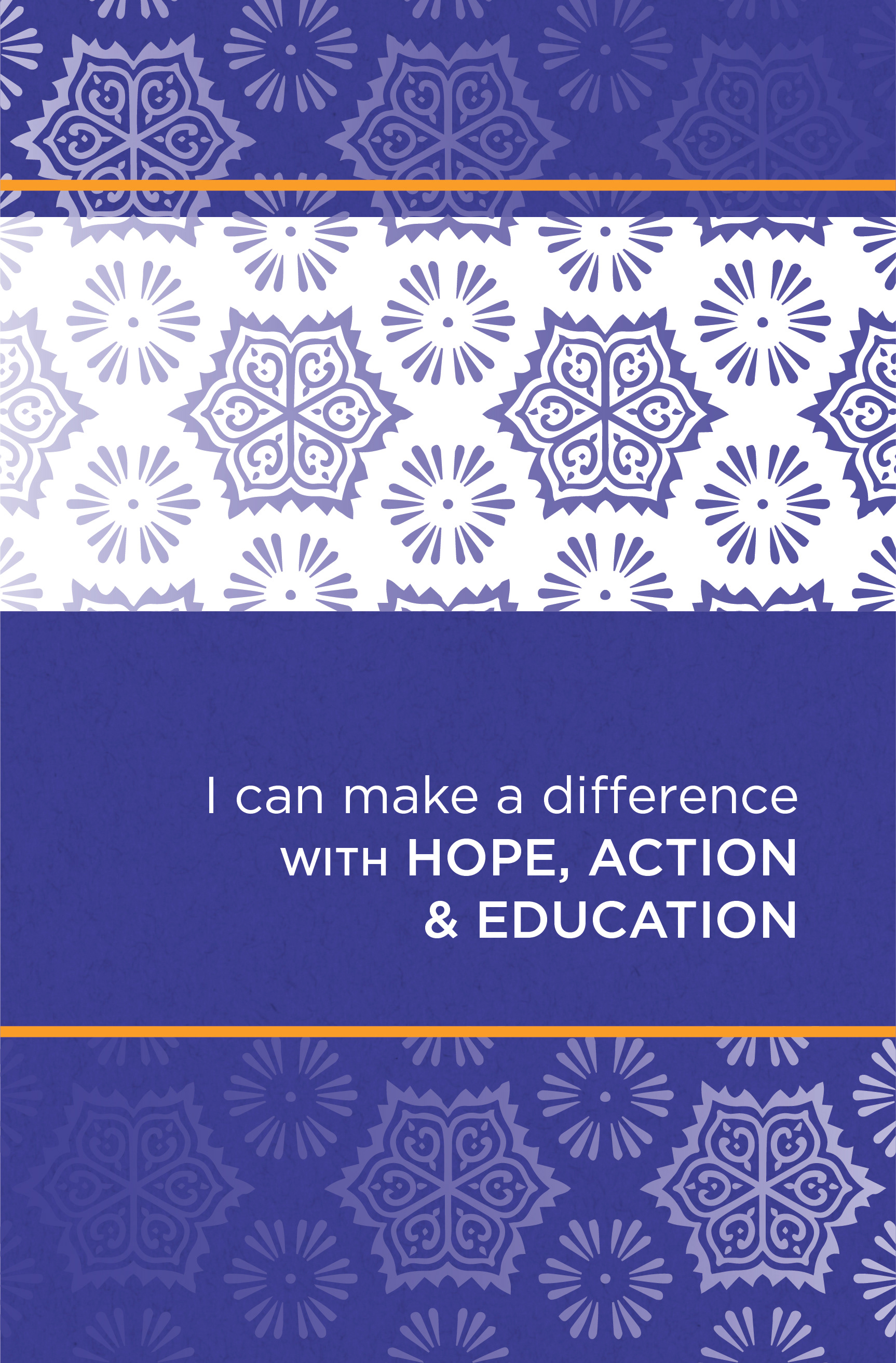 PATTERNS & COLOR
The patterns on the book cover and title pages are hand drawn illustrations inspired from textiles from a broad range of world cultures to speak to the diversity of the scholars and the RFDC community. Layered with a bright and youthful color palette, the resulting combination implies the connections made between generations, cultures, and the community.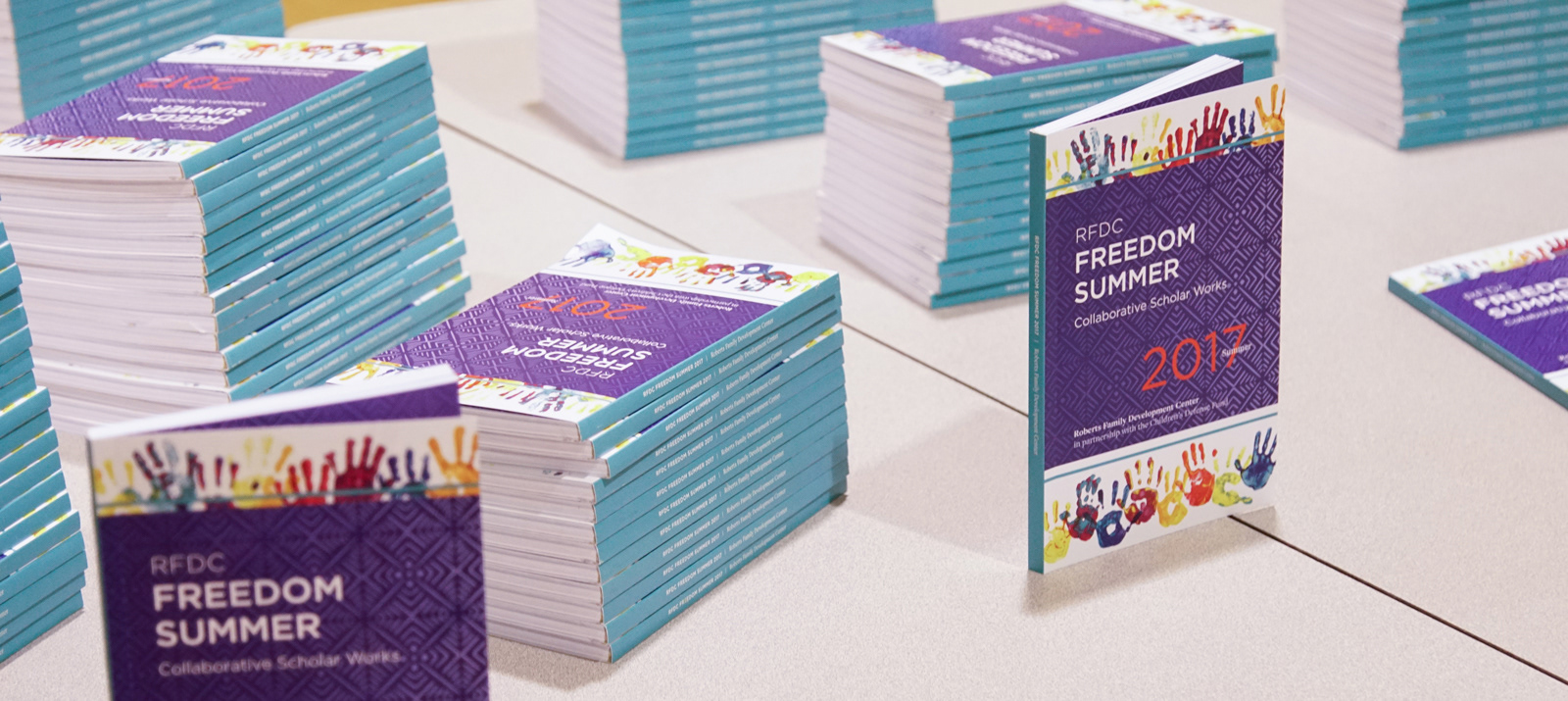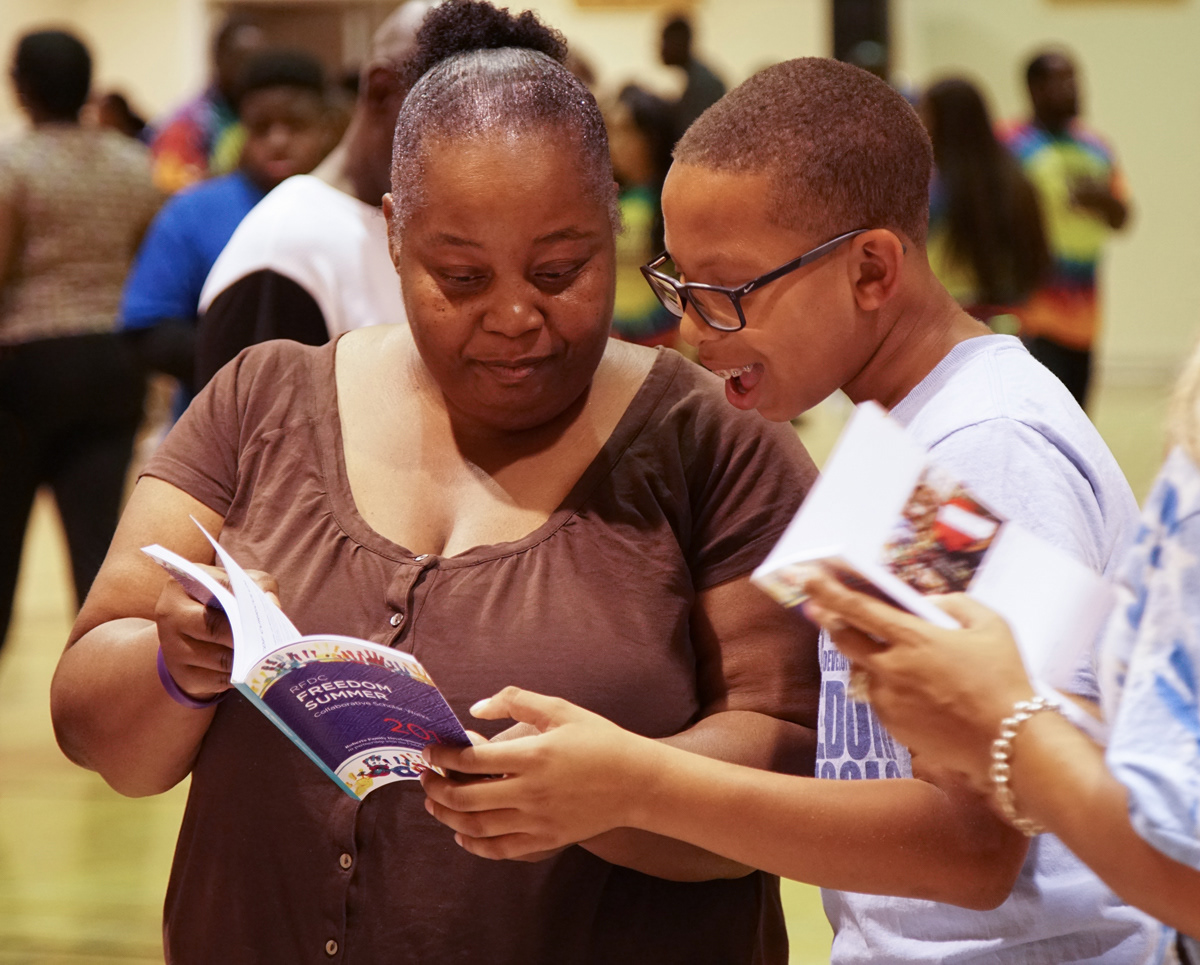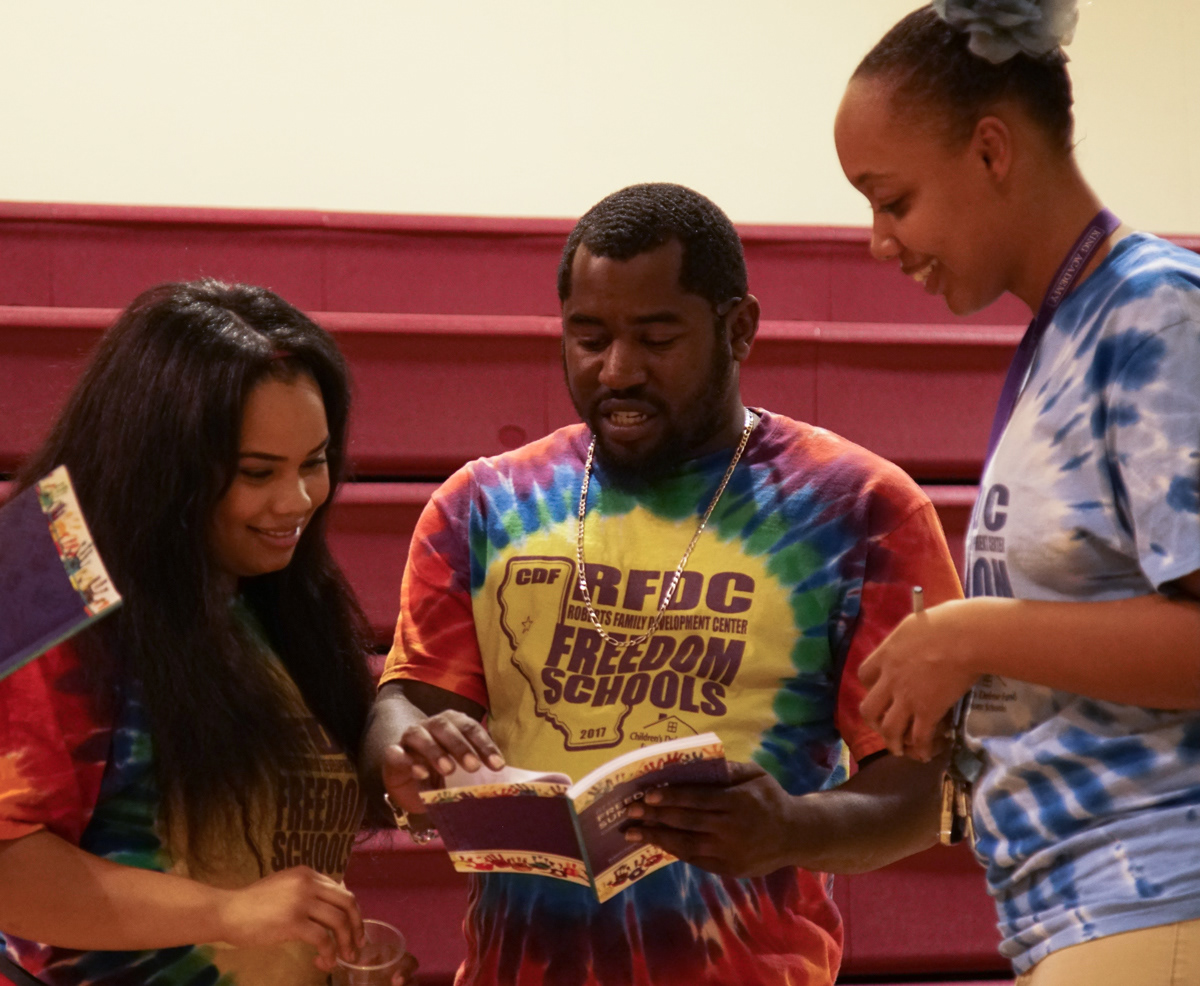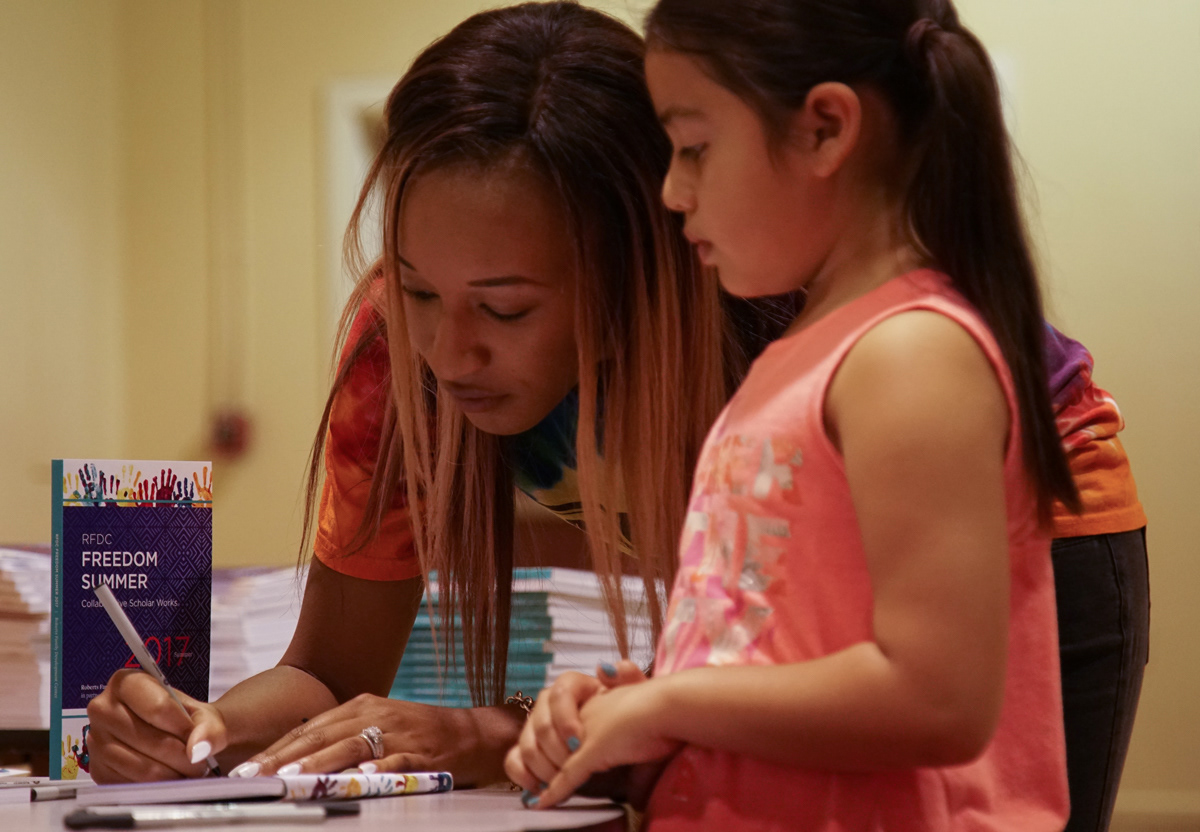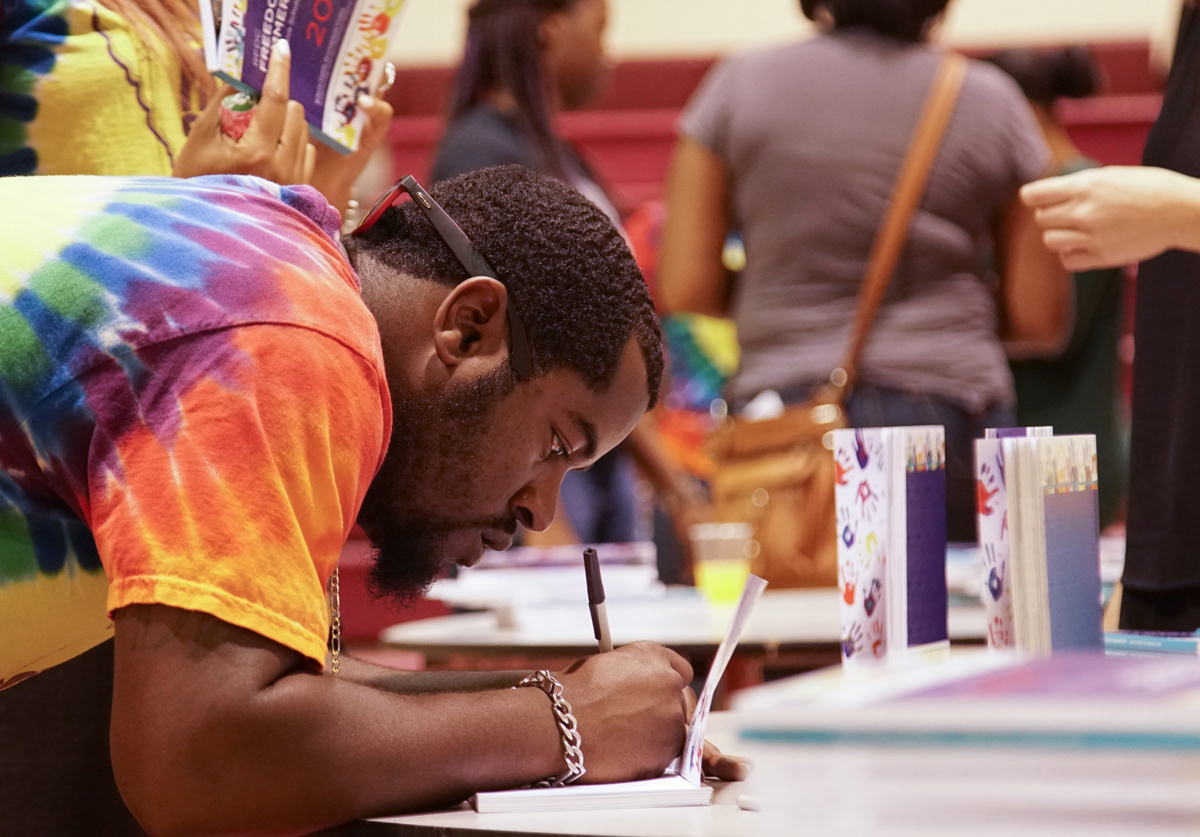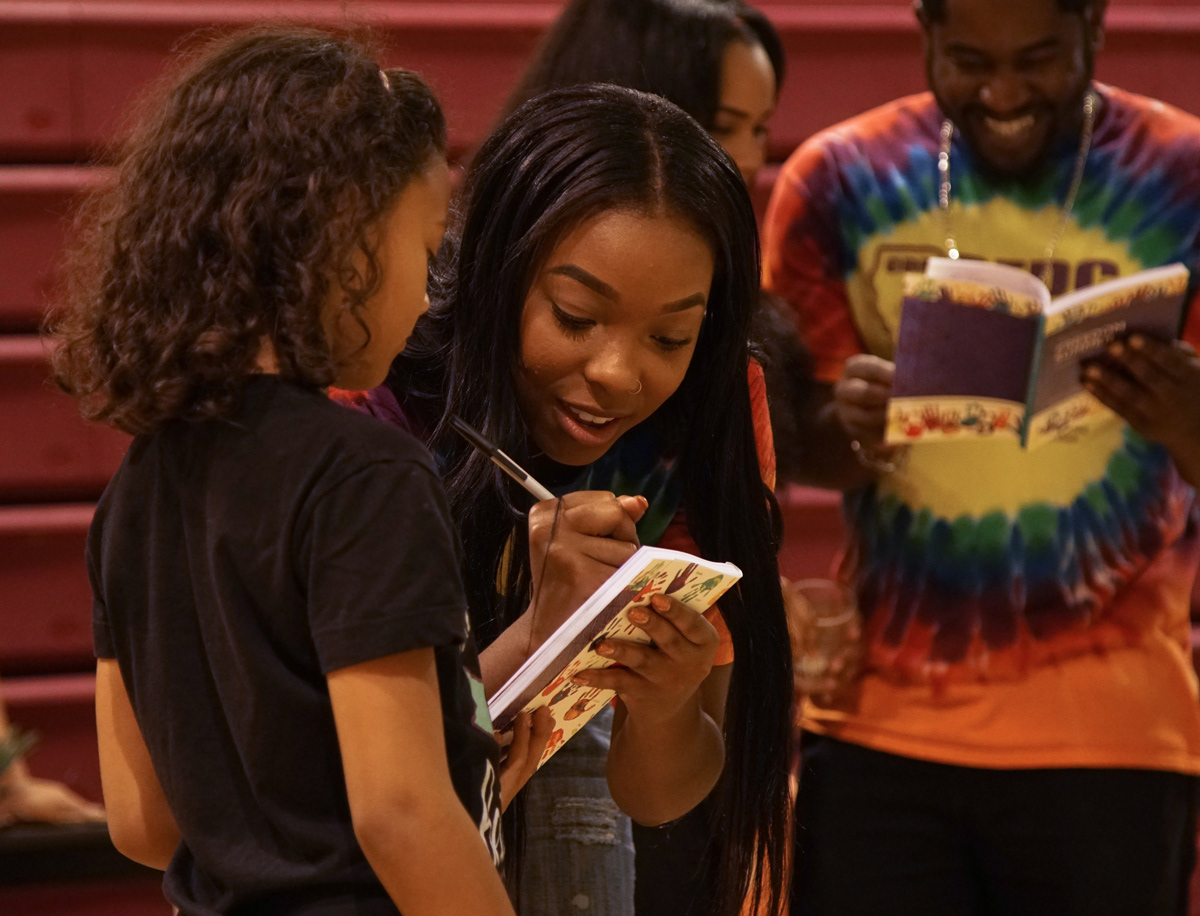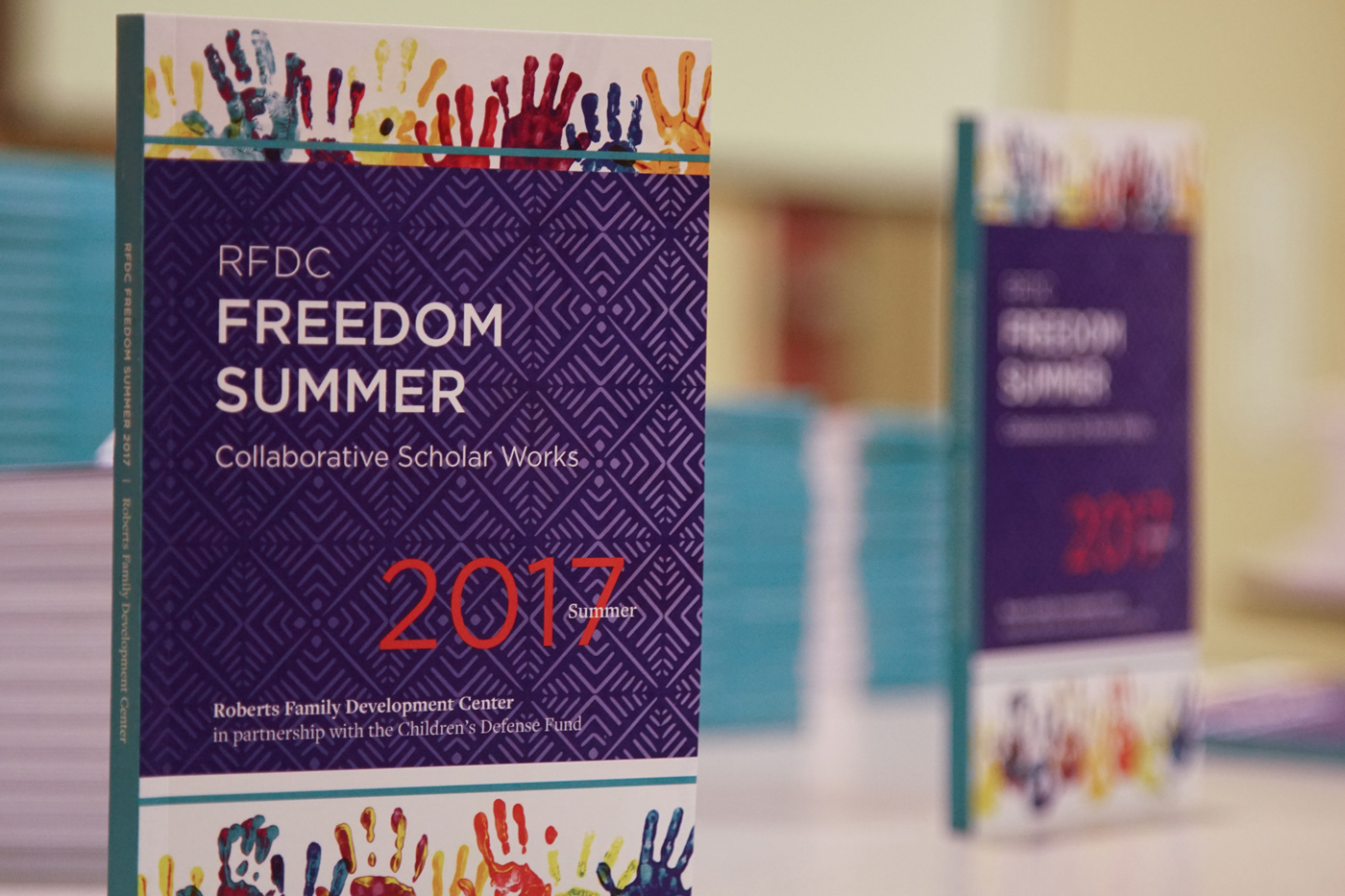 FULL PUBLICATION
The scholars of RFDC Freedom Schools put their heart and souls into the pieces contained within this book. Please enjoy this opportunity for a glimpse into their unique world views.