Color brochure highlighting the work of the iconic American photo journalist, W. Eugene Smith, for the Aperture Masters of Photography Series. Four panels in parallel accordion fold; measuring 4.25 inches wide folded, and 17 inches wide unfolded. Titles are set in League Gothic with body text set in Chaparral Pro.
W. Eugene Smith was a photo journalist for LIFE Magazine during World War I and World War II. Intensely dedicated to his work, Smith immersed himself within the lives of his subjects for months at a time, taking thousands of exposures to capture a series of intimate moments. Known as the creator of the photo essay, W. Eugene Smith insisted that every image was developed, crafted and printed himself, to ensure the moment was thoughtfully communicated as personally witnessed.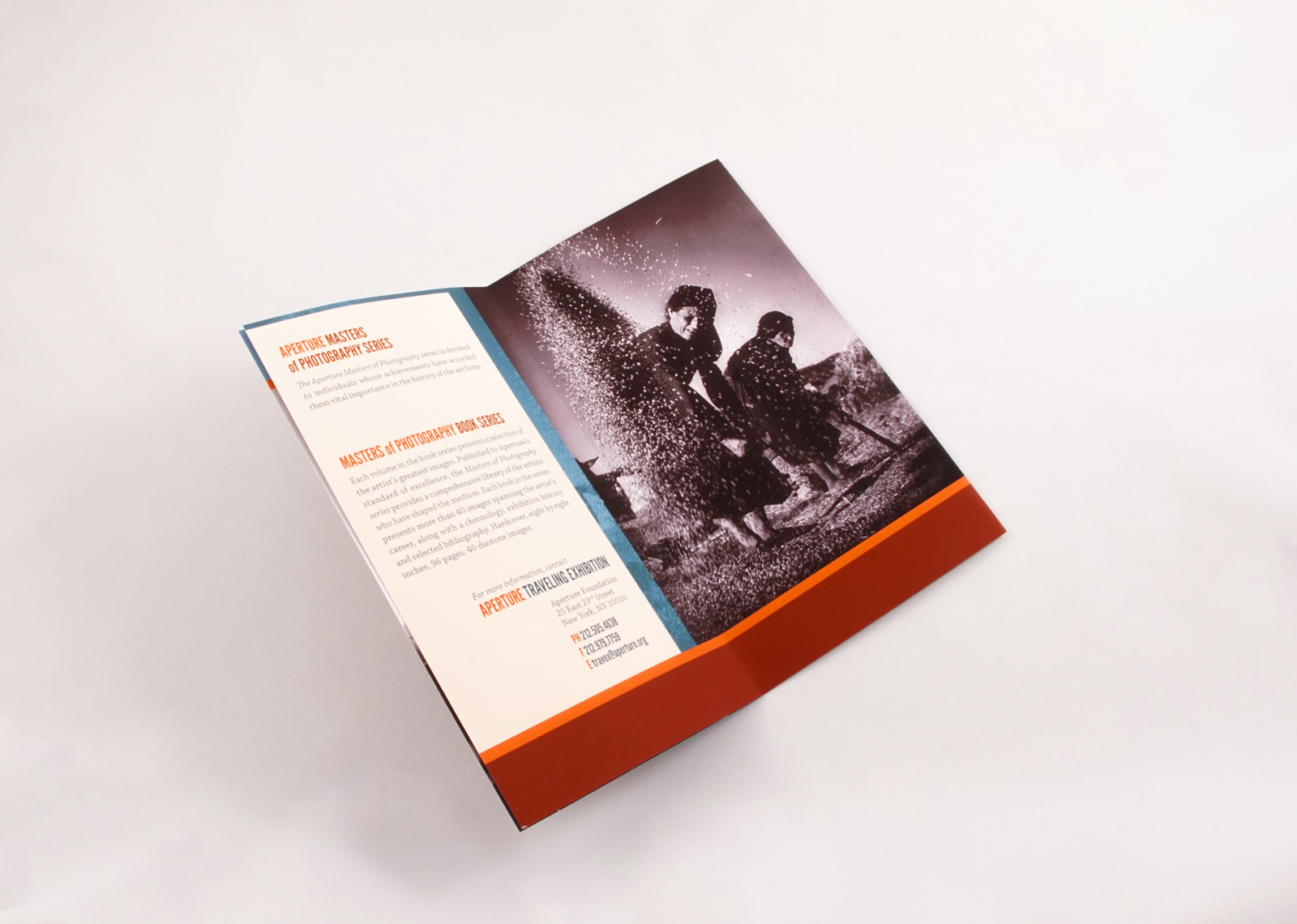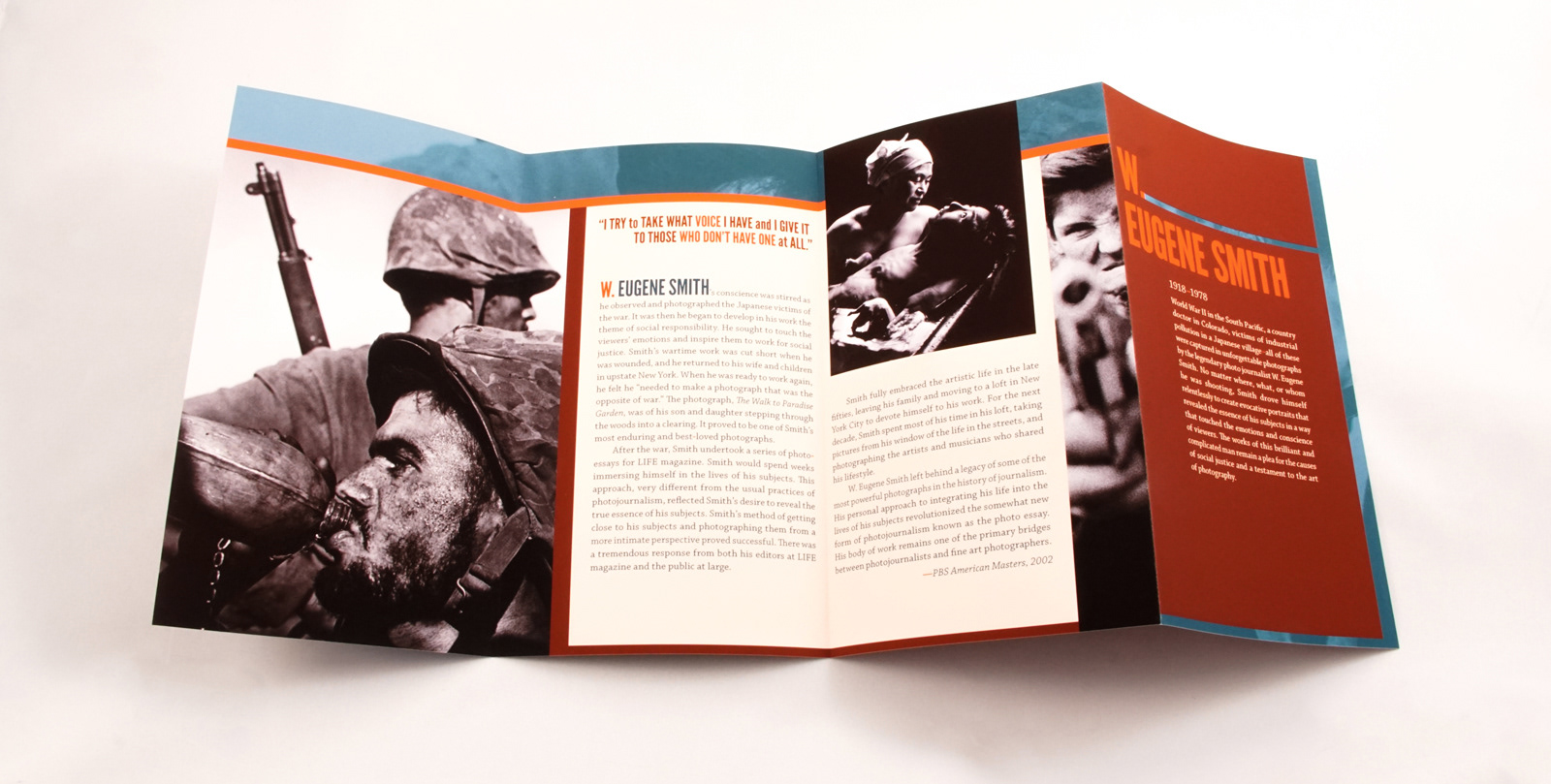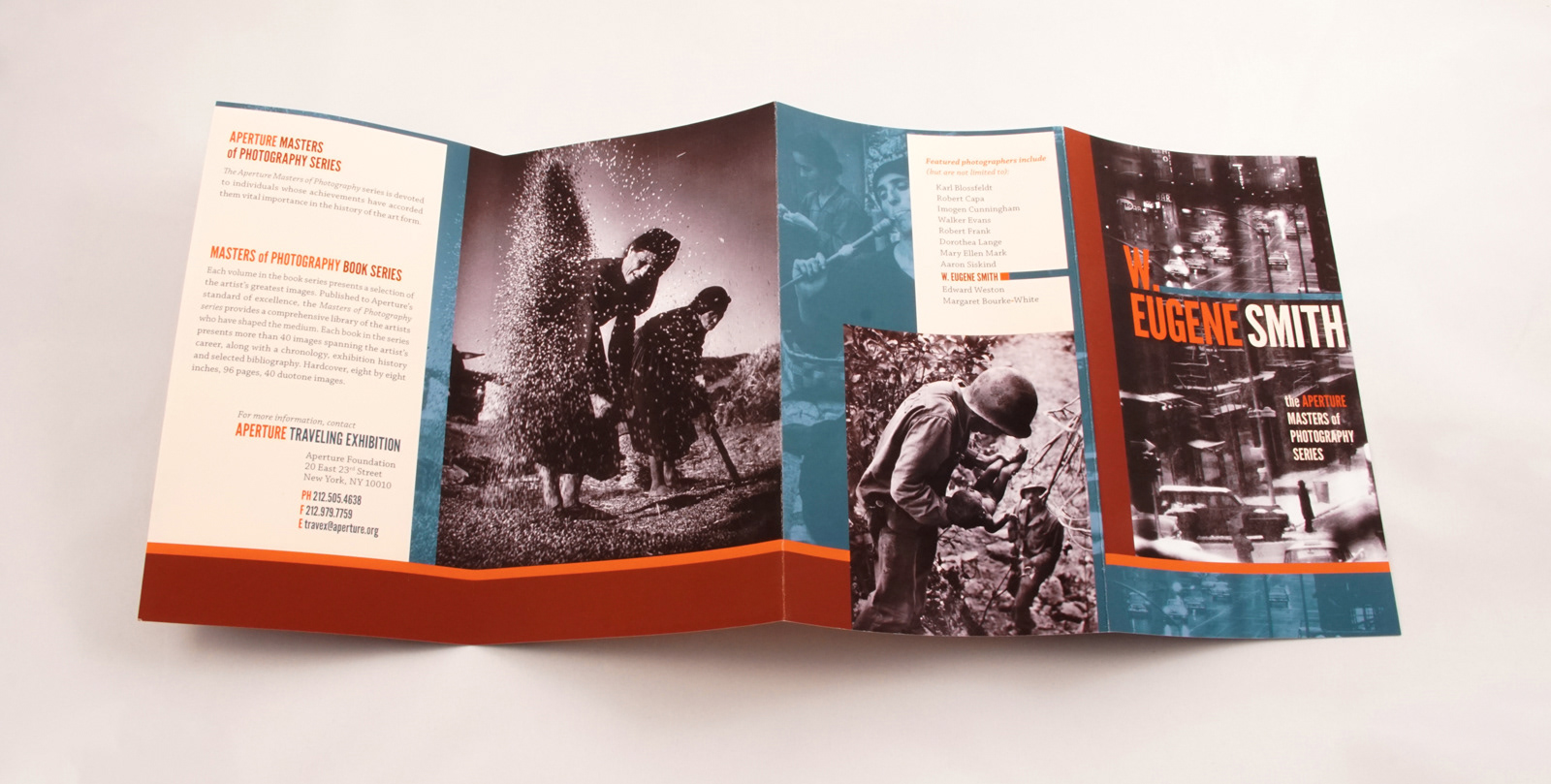 Smith's work and personal life traversed many themes of the human condition. The parallel accordion fold of the brochure evokes the variable nature of W. Eugene Smith by presenting itself in two compositions. Opening the brochure leads the viewer in two contrasting directions—a gritty scene of war, or the rural humility of millet workers at harvest.
Each of the photos are composed as "windows" framed with reflections of imagery from the photographic series.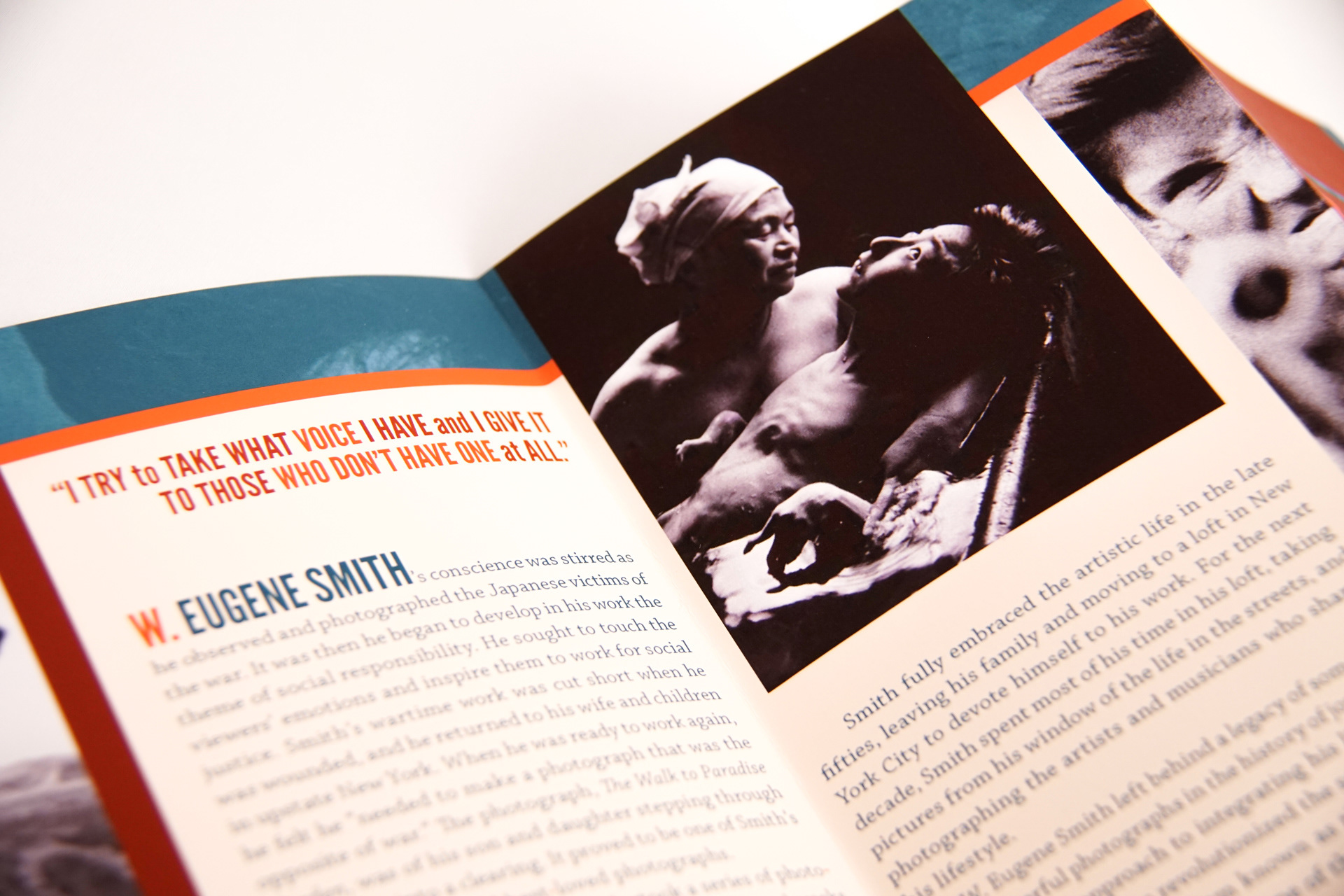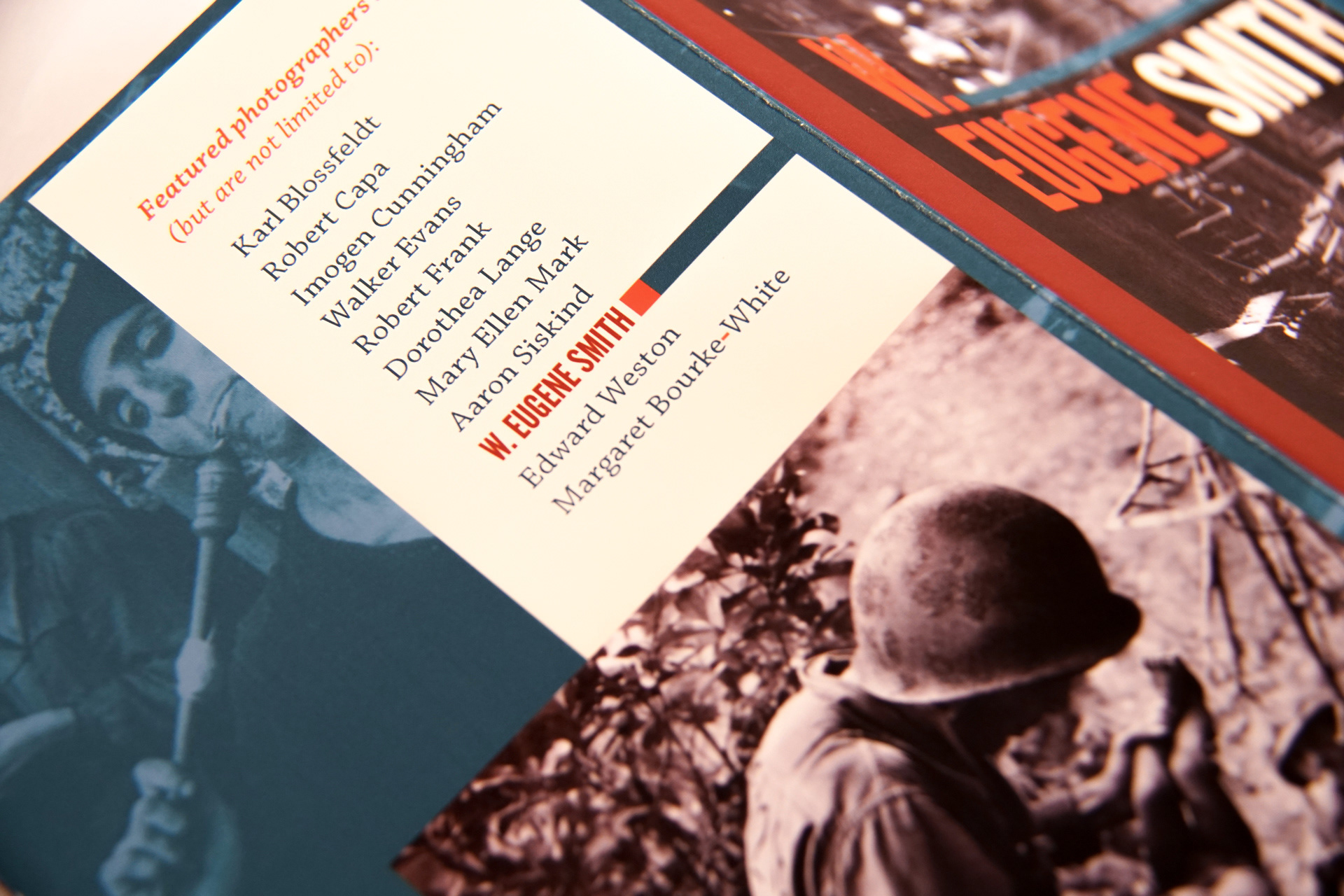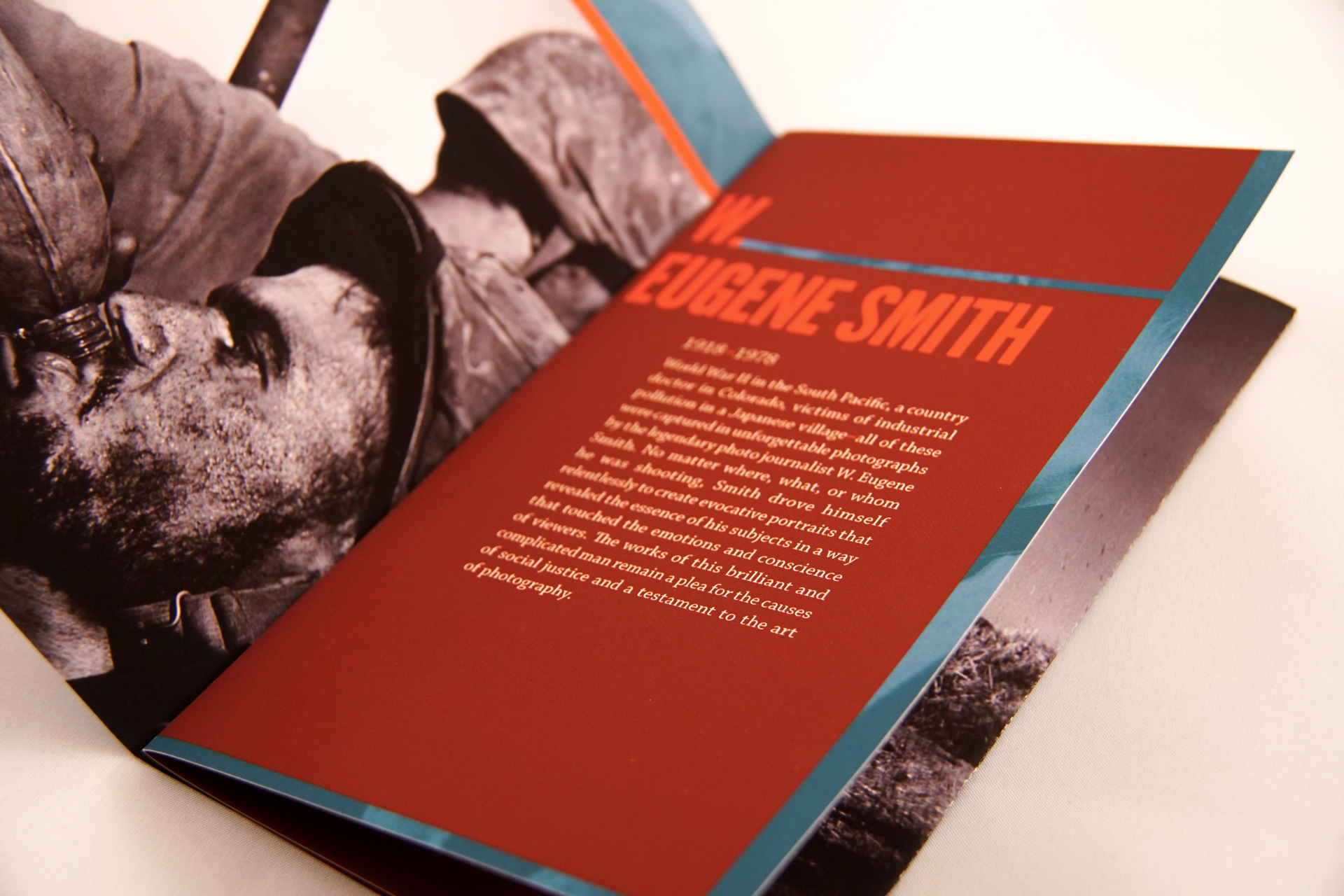 The typography applied to "W. Eugene Smith" highlights the period after the first initial with a line rule of equal weight and contrasting color bleeding to the edge of the page to infer a pause in a long unbroken line. A testament to Smith's fervent work, the line is always there, while the period is a snapshot of a chosen moment.