In many families, game night can be a challenge in finding the right activity to engage members of all ages and tastes. Games with multi-purpose functions can be a desirable option in such cases for flexibility in the moment. 
Uno Duo is a playing card deck created to accommodate both the games of Uno and traditional playing cards. Players may add or dispense with cards as needed for the game they wish to play. The design aesthetic is neo-classical styled in seventies vintage colors and typography to celebrate the anniversary of the popular game.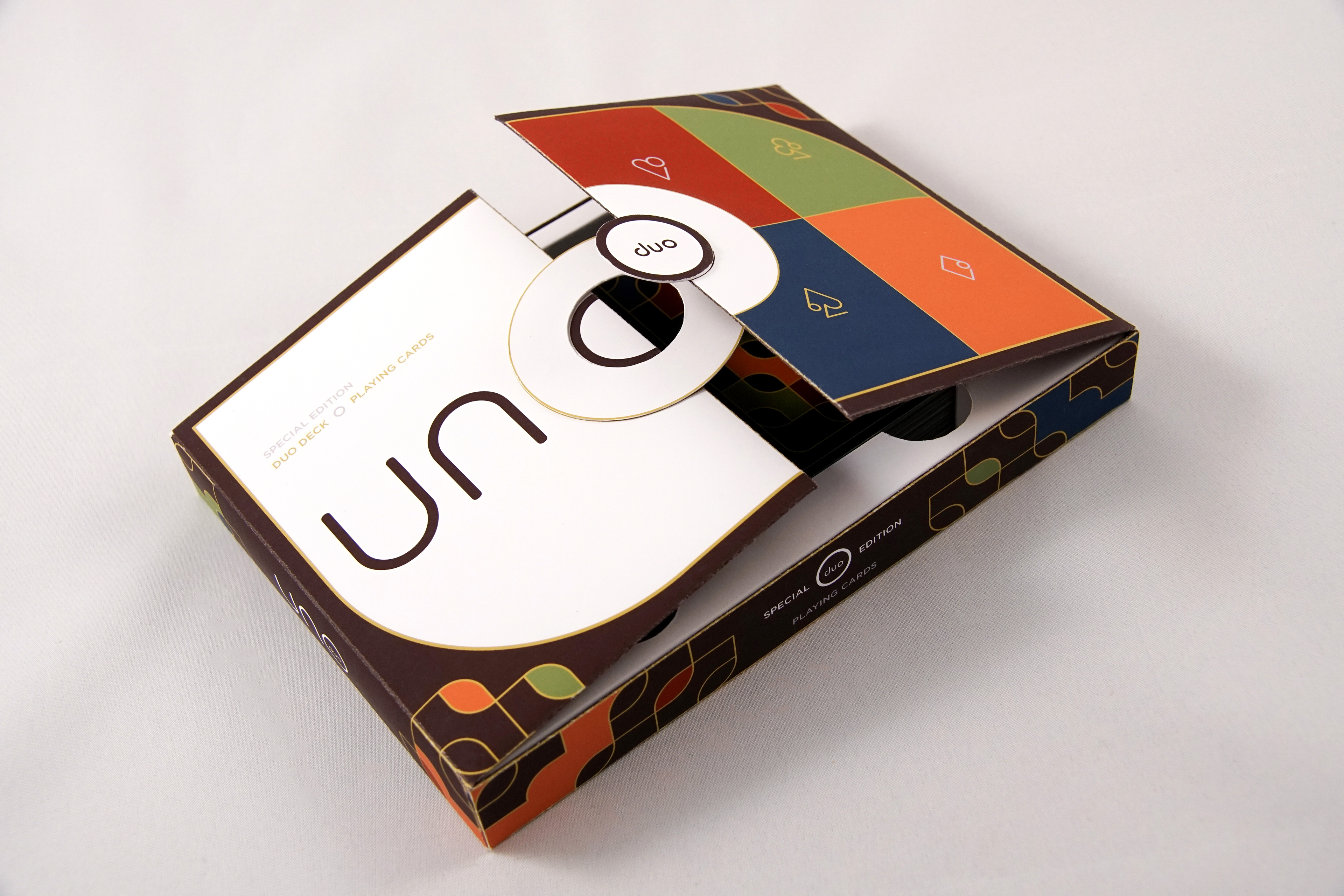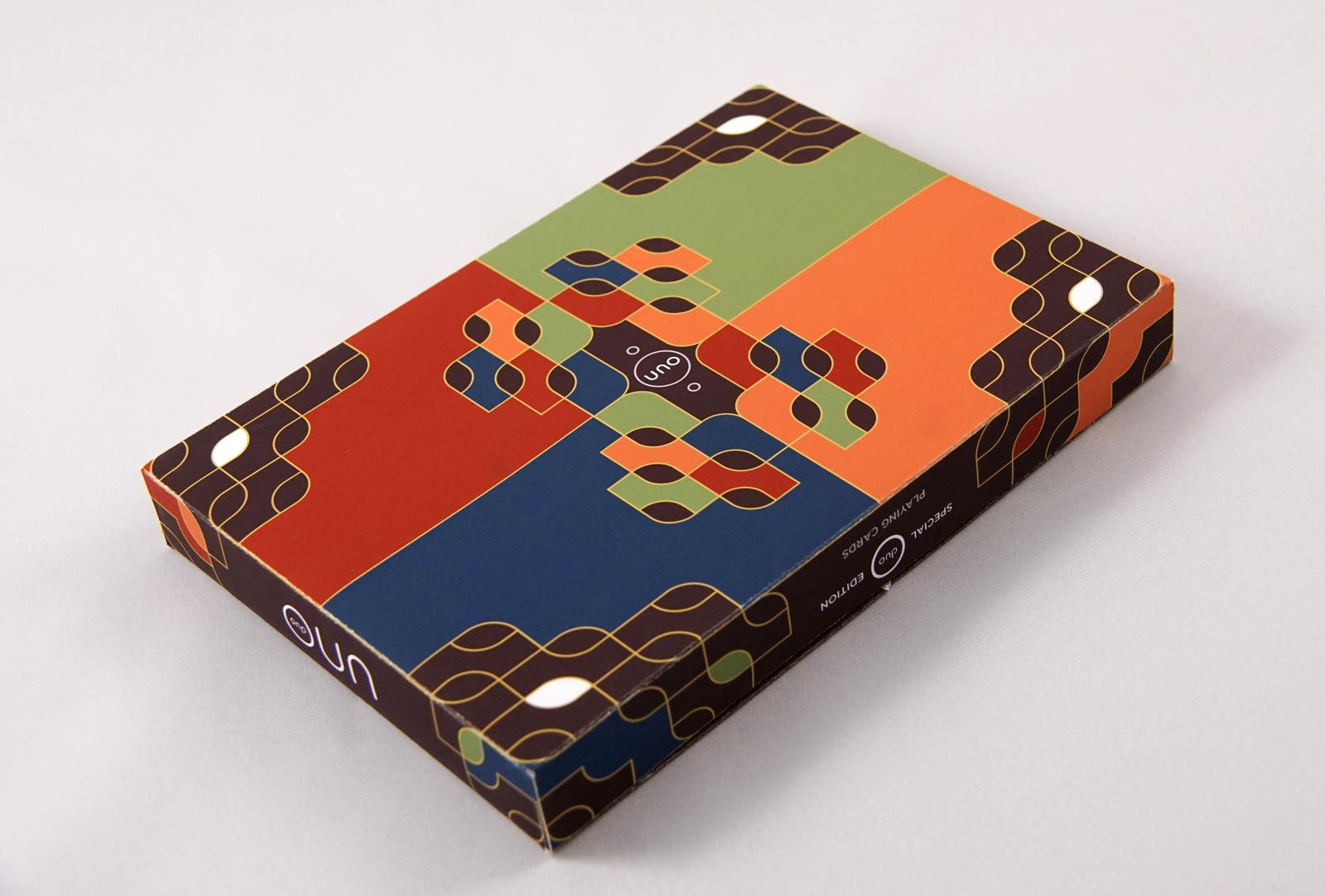 DOUBLE DECK BOX
A traditional poker card deck is composed of 52 playing cards, while the game of Uno requires 108 cards. To complete the system between the two decks, the total card count rose to 112 playing cards. The box created for Uno Duo is a double deck box with a buckle closure to increase accessibility to the cards.
SYSTEM
The game of Uno relies on color association to inform the player of their options during play. In traditional card games, the suit of the cards is the primary role in hierarchy, with color as the secondary classification. The colors chosen for the deck correspond to the traditional Uno colors of yellow, blue, red and green, with the warm colors assigned to the traditional red suits of poker cards (hearts & diamonds), while the cool colors are assigned to the traditional black suits (spades & clubs).
The face cards overlap between the two games with icons developed to represent the King, Queen, Jack and Joker. The icons are nested with the graphic illustrations representative of the action cards for the game of Uno: Draw 2 = King, Reverse = Queen, Skip = Jack, and Wild = Joker.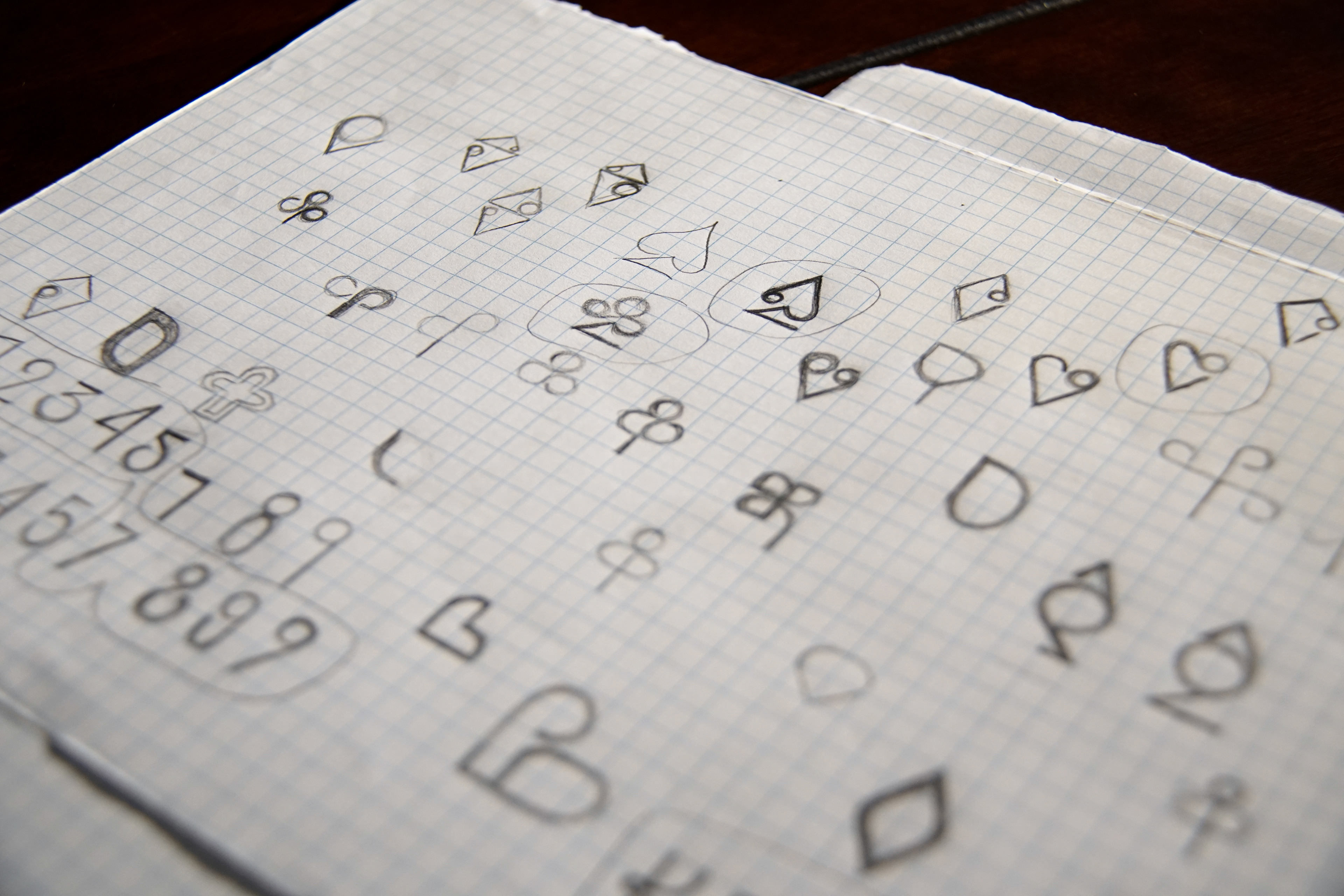 ICON SYSTEM SKETCHES
Early in the process, the 

"
o
"
in Uno became a unifying element within the system used within the illustration of the system icons and as counters for the number cards. Each of the suit icons enfolds a circle within the illustration and carries over to the connected swashes and flourishes between the typographic elements.