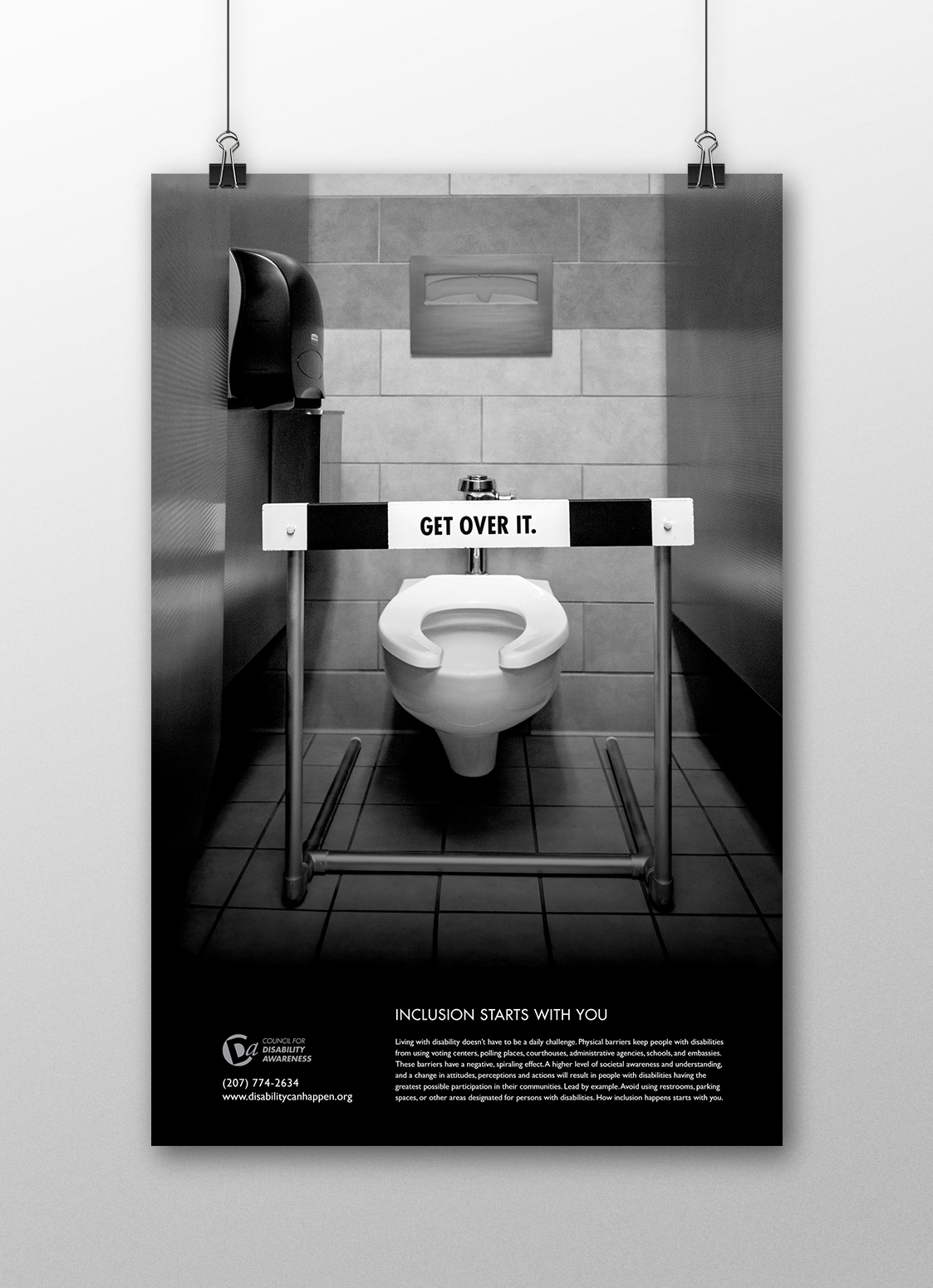 Tying your shoe. Taking a shower. Eating breakfast. These are just a few of the regular daily activities that we take for granted while we are physically capable of performing the tasks. For those who may require assistance, these tasks can present unexpected challenges that are not always visible to the outside world. To bring awareness to the difficulties of living with physical and/or mental disabilities, this poster highlights an ordinary restroom facility with the unexpected presence of a track hurdle in a bathroom stall.
The hurdle prop was constructed using plywood and PVC pipe to create the necessary proportions to properly communicate the concept. Photographed in digital with Canon 60D, 11-16mm Tokina lens, on the campus of Sacramento State University.
CONCEPT SKETCHES
During the initial stages of the process, the meaning of challenge took many visual forms to inform the audience of the physical and mental barriers faced by persons living with disability. As disability is not a discriminatory condition, the final concept was chosen to evoke increased intimacy with the viewer and their potential of facing these challenges for themselves.