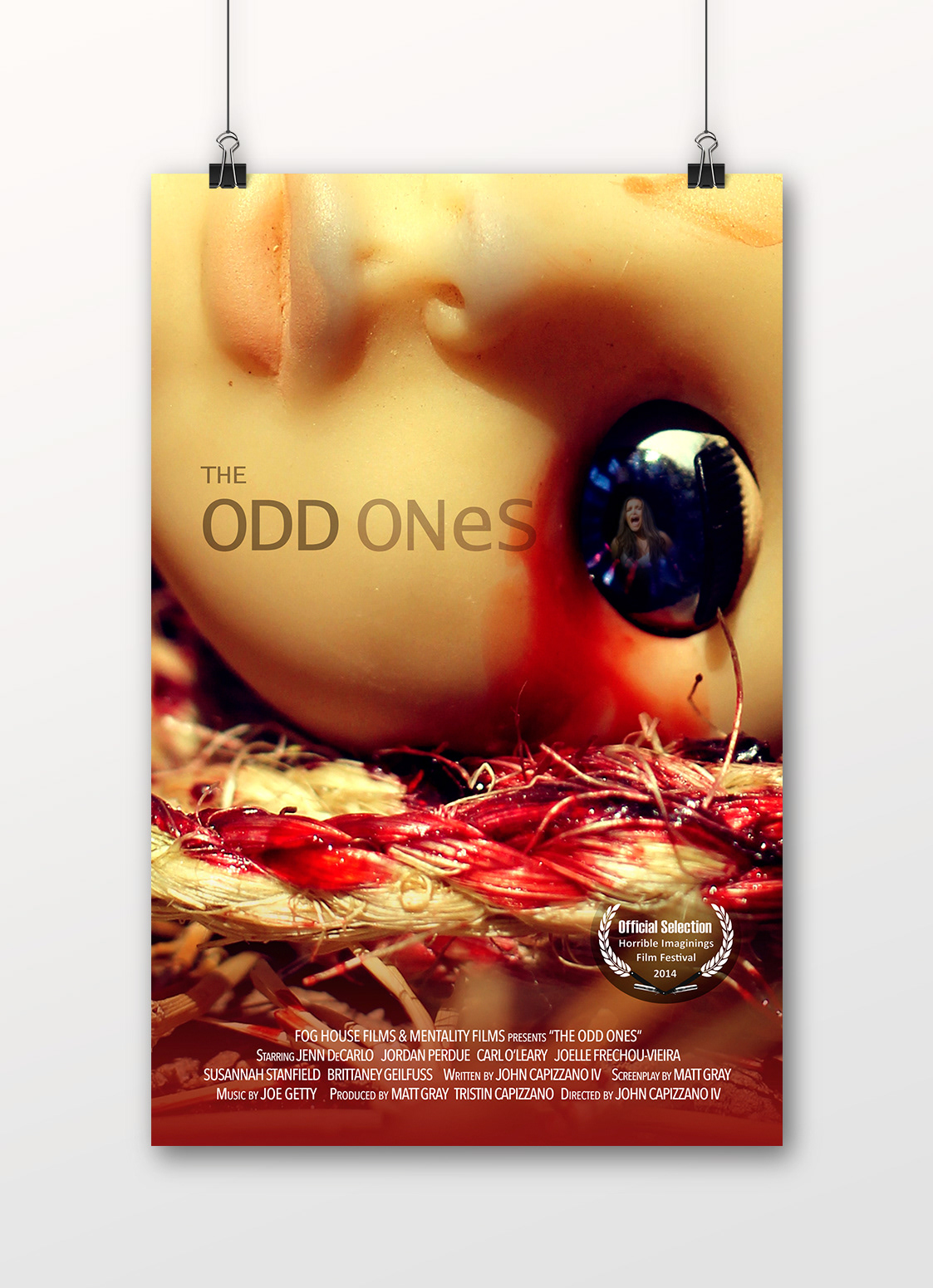 FILM POSTER 20"x30" and 12"x18"
You've been warned. Do not go into the woods—they are there, watching, waiting—and hungry.
They are The Odd Ones, a band of cannibals in the independent film short by young local filmmaker John Capizzano IV. In order to promote the film and actively seek fundraising for upcoming projects, the film director required a poster and disc art that would peak outside interest from horror fans and potential investors.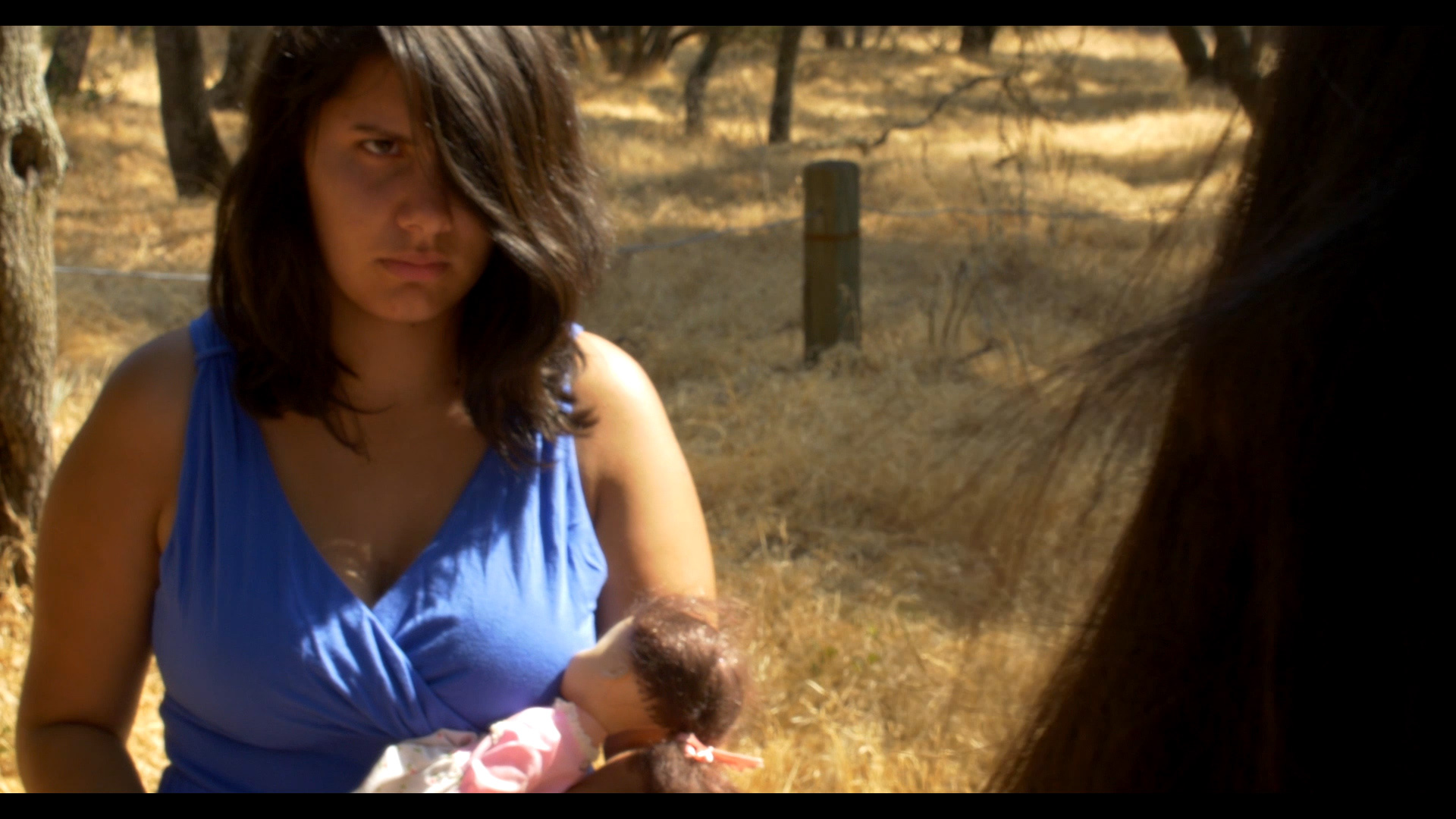 REFERENCE STILLS FROM "
The Odd Ones
"
The main character in the film is a young girl who is living with a band of cannibals in a national park. As she struggles to decide where she belongs, her doll companion serves as a silent witness in the course of events.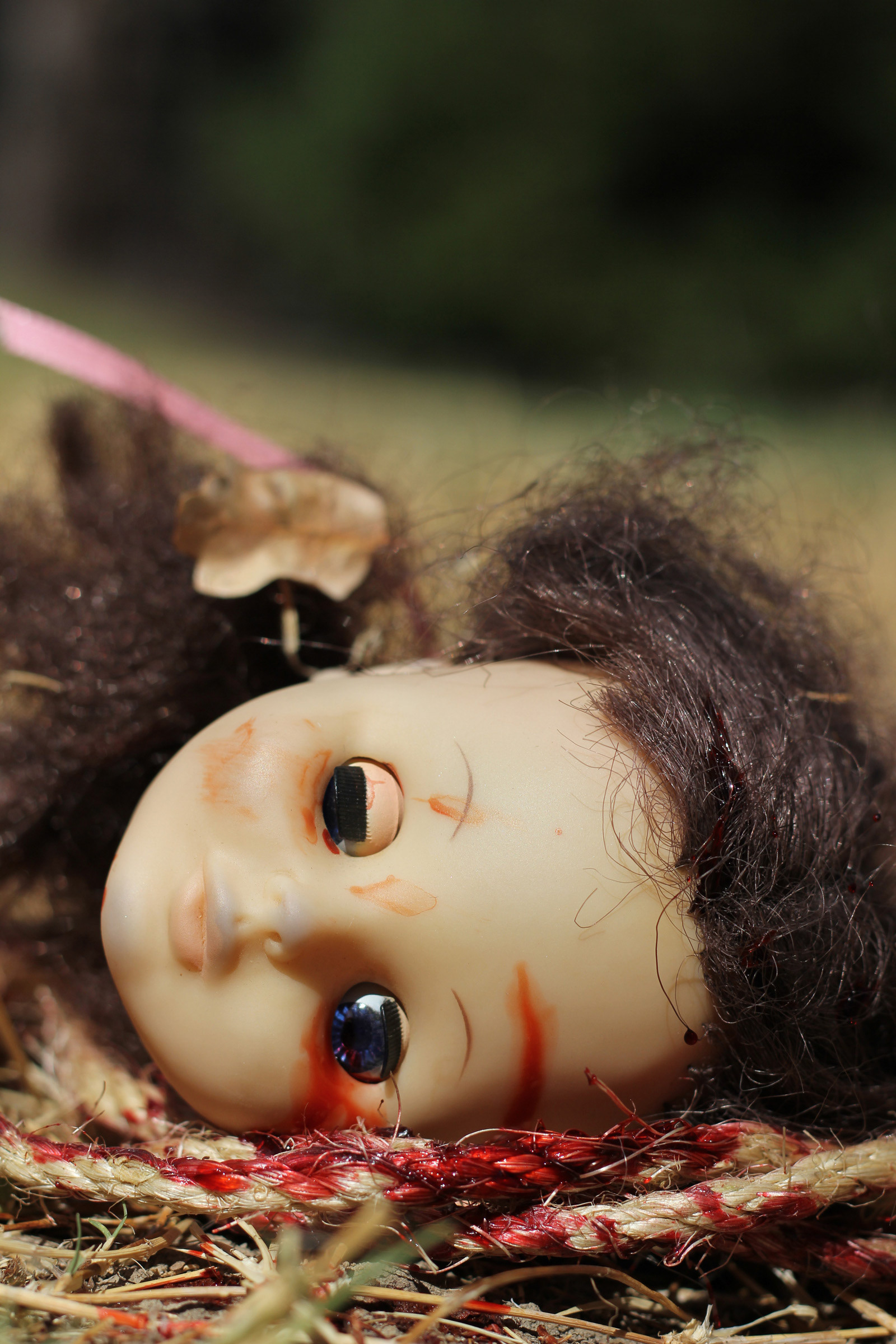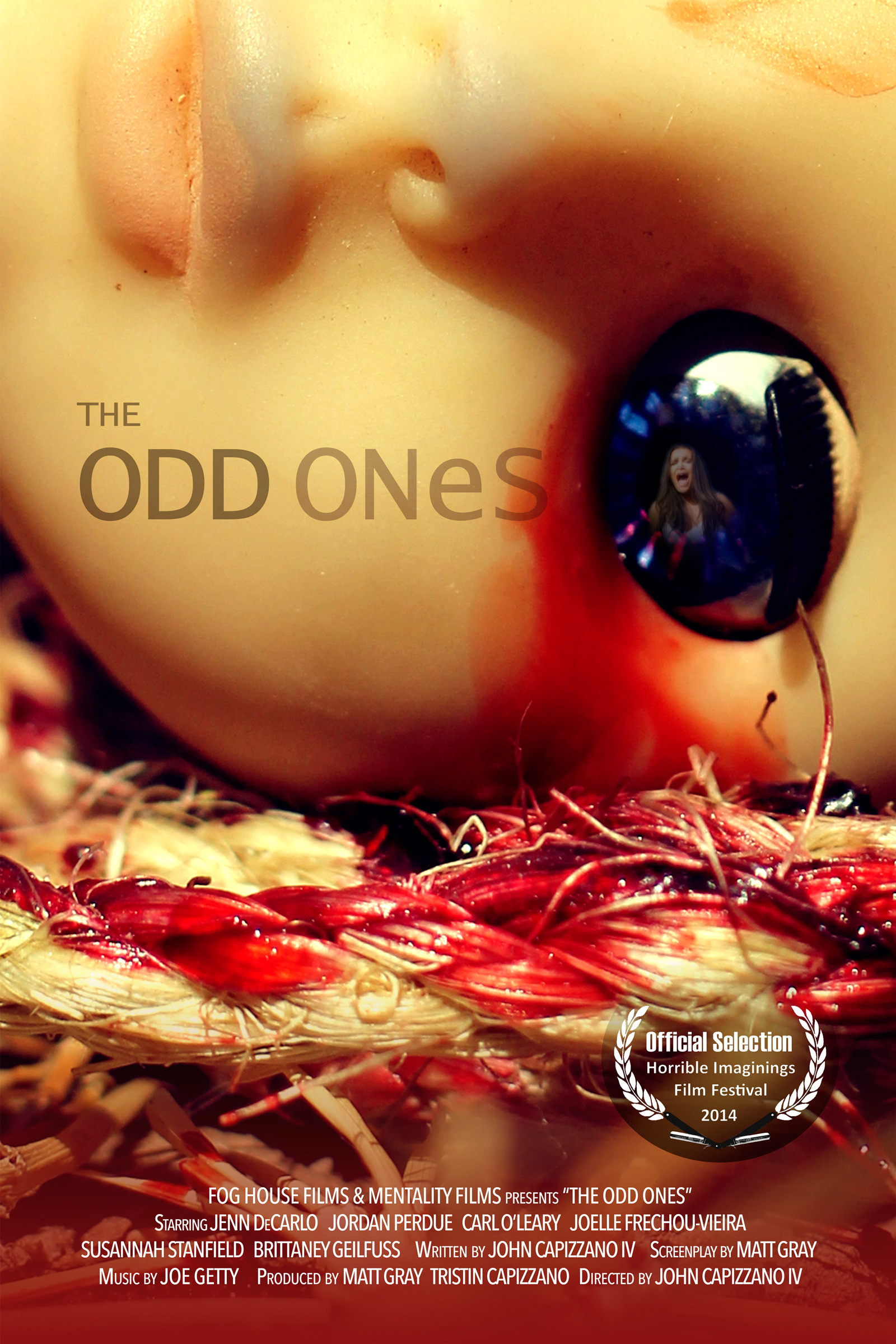 The director provided access to all of the original footage and film props, including the doll featured in the artwork. Composing a scene to approximate the film setting, fake blood was applied around the doll's eye to suggest tears—childhood will be put behind the girl once and for all. 
The image was photographed on Canon 60D with 18–200mm lens. The victim's reflection in the doll's eye was referenced from the original footage as seen in the previous film stills.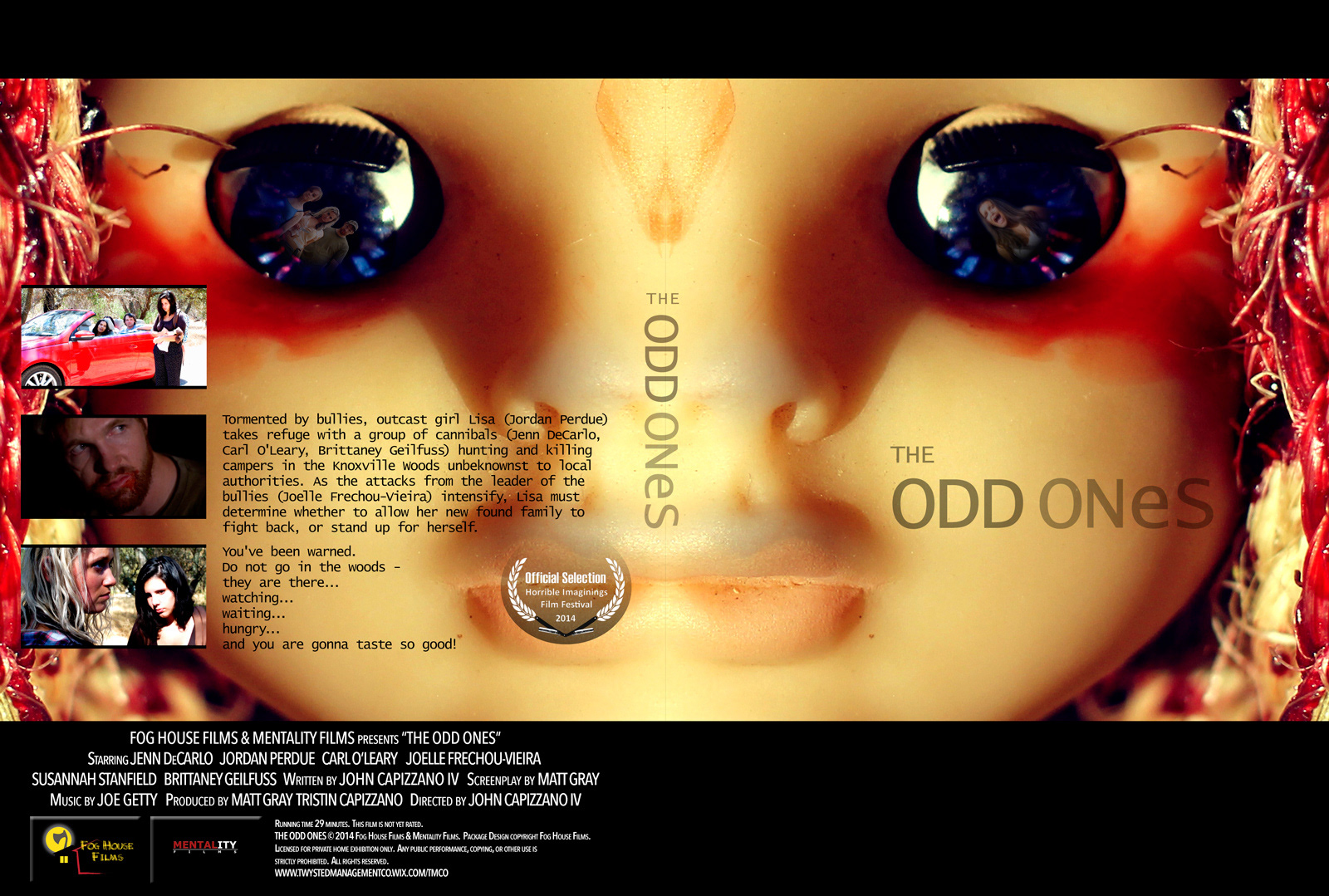 The artwork for the DVD case is rotated and mirrored from the front to the back to show the full face of the doll when the case is opened wide. The back side features the reflection of the cannibals in the doll's eye, opposing the reflection of the victim as depicted within the eye on the front cover.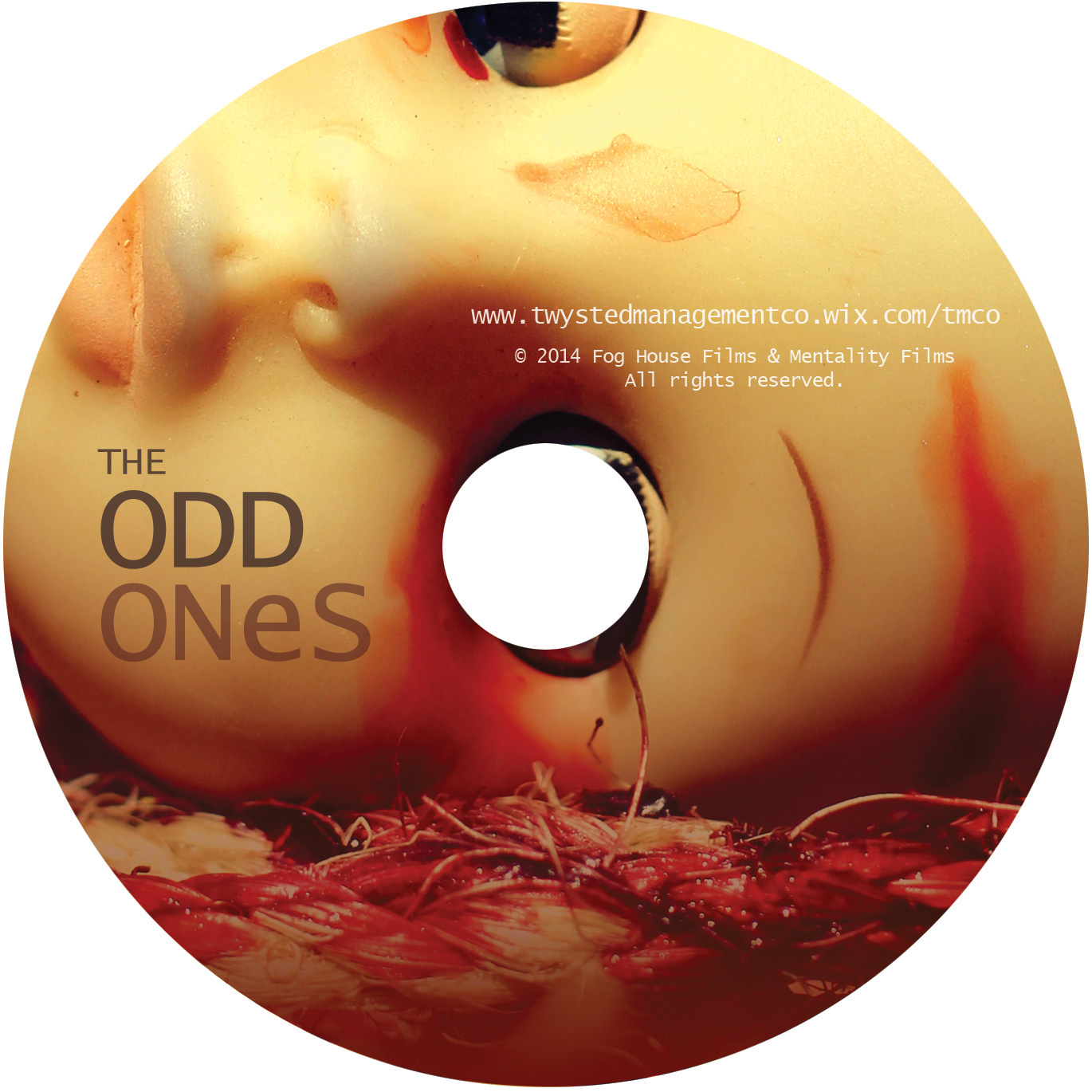 The composition for the DVD disc places the center ring to obscure the doll's eye, allowing the viewer to infer their own perspective by taking action to view the film for themselves.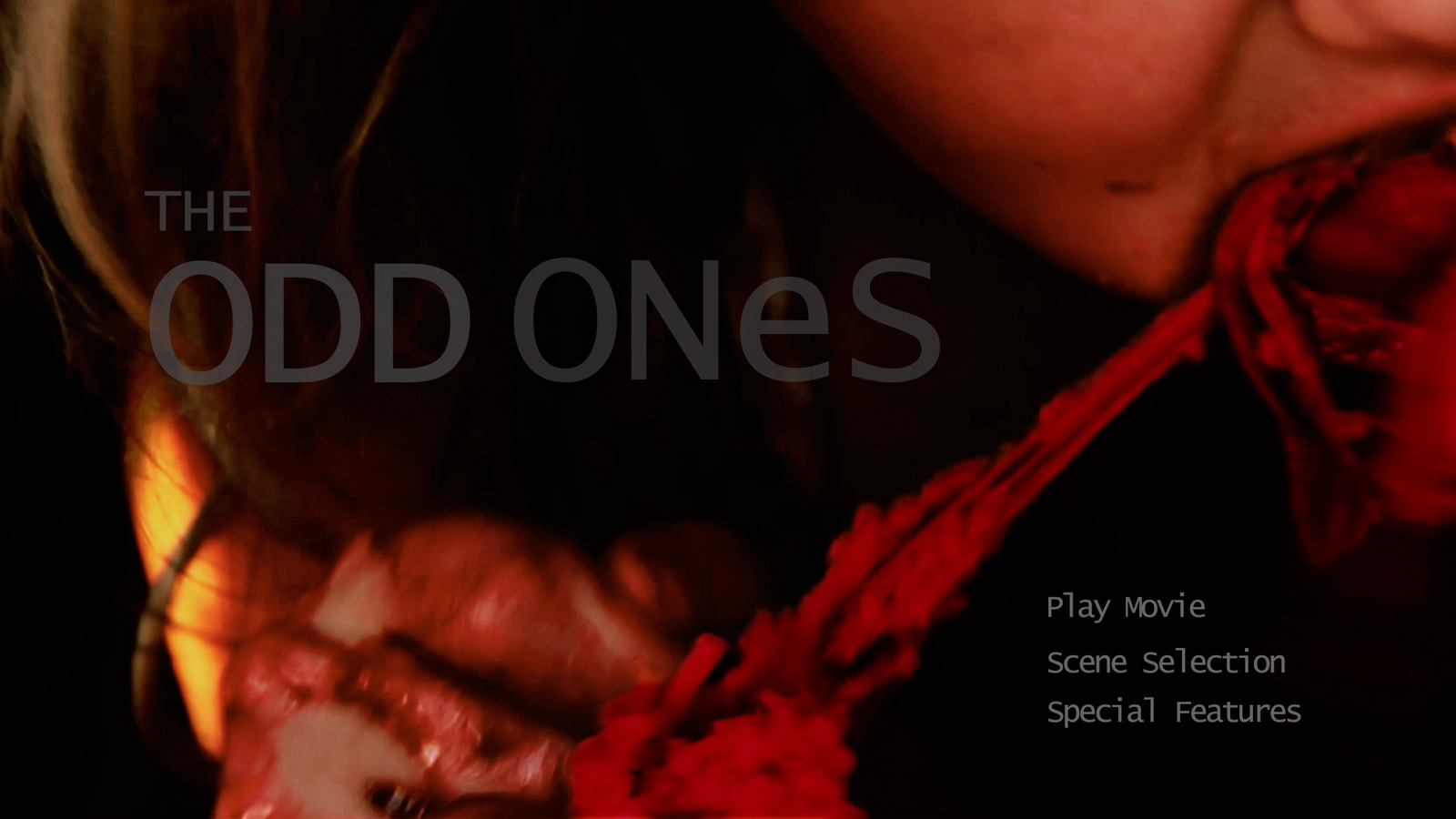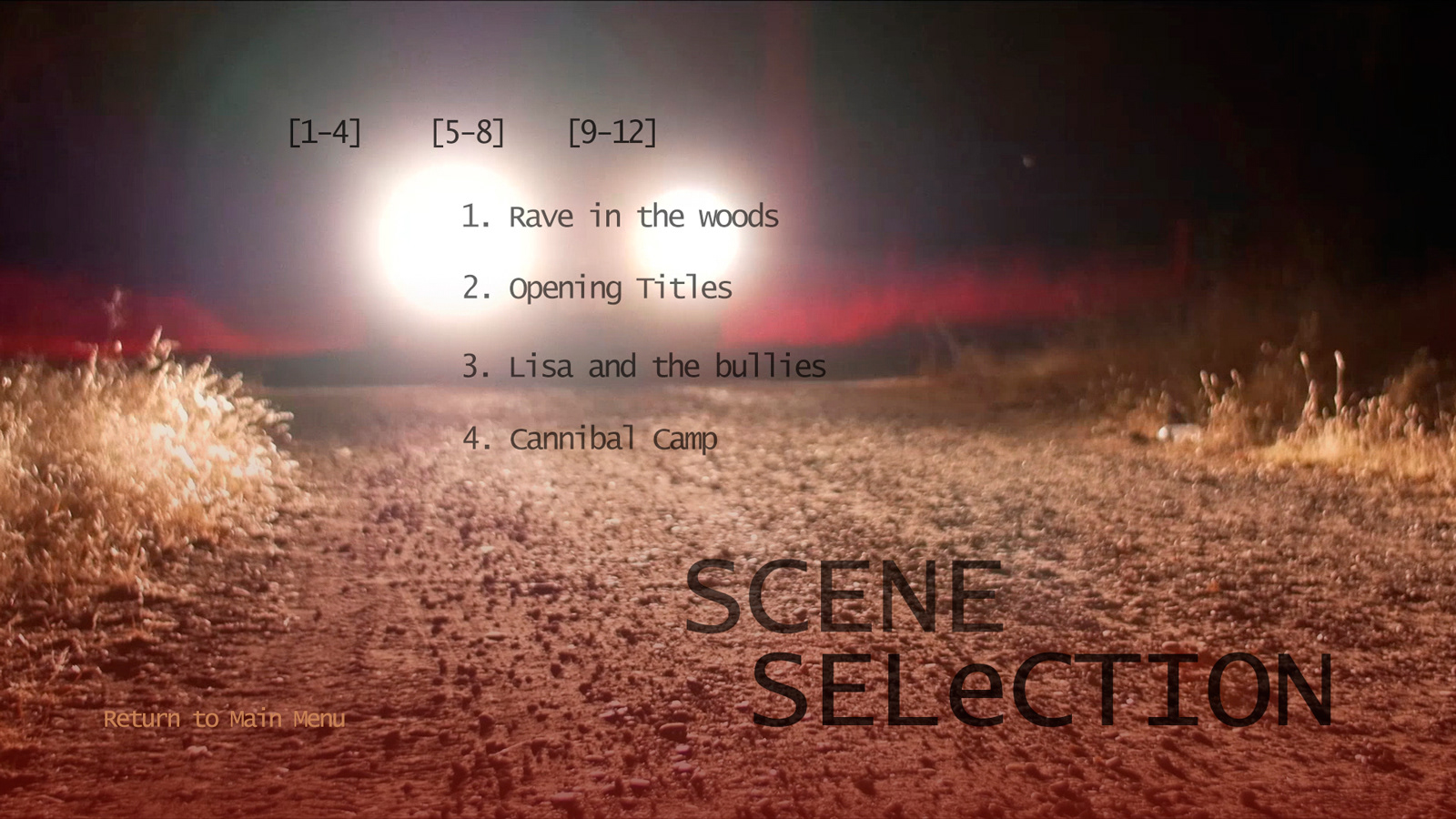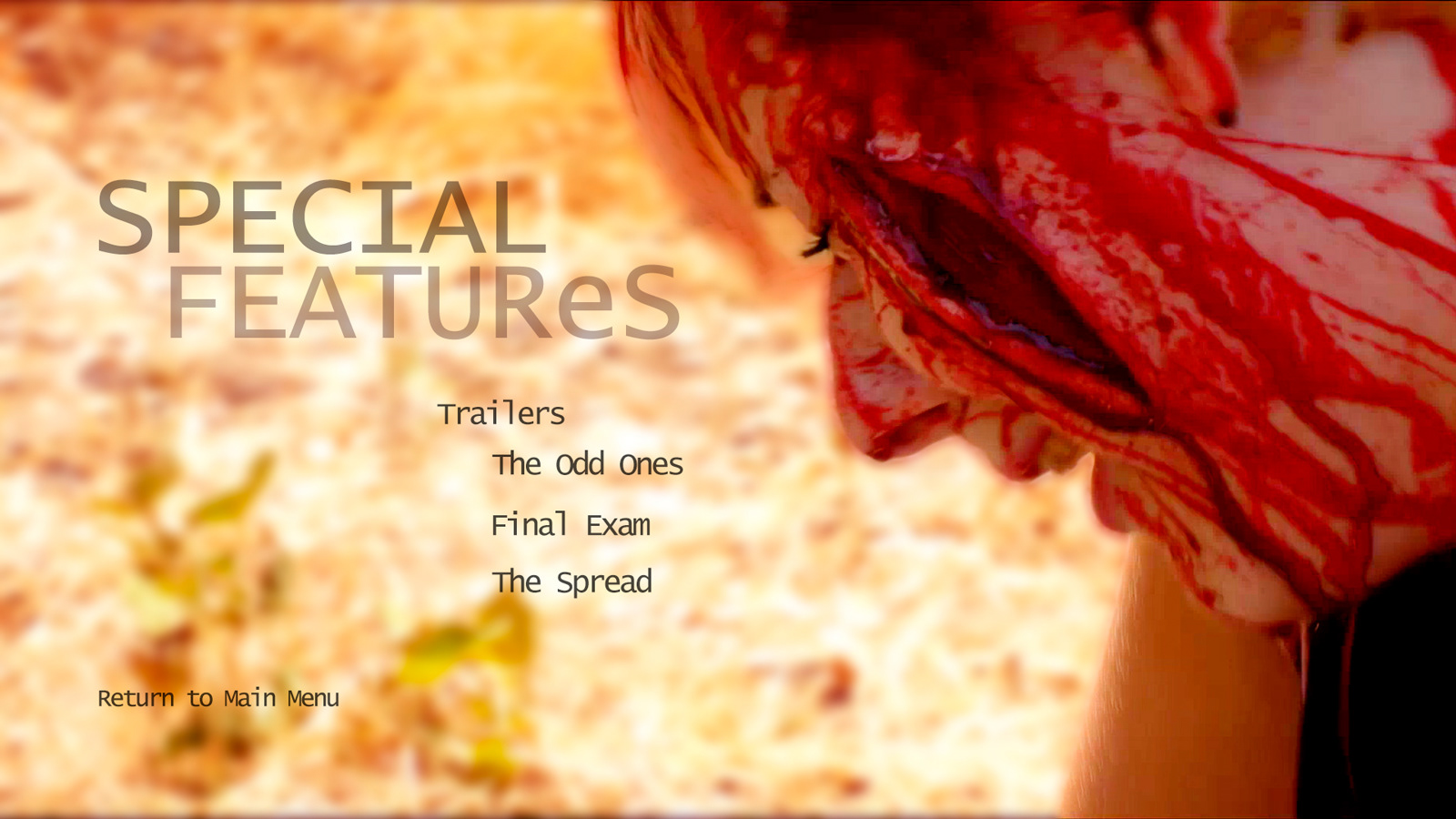 DVD MENU SCREENS
For the individual menu screens, stills from the film were chosen to convey the mood of the film with typography set against tight angles in the composition of the imagery. High saturation of red colors and increased contrast levels are utilized to tie the menu screens back to the original artwork.